Watch: Oscar Piastri's first day: McLaren Artura and a podium tease from Zak Brown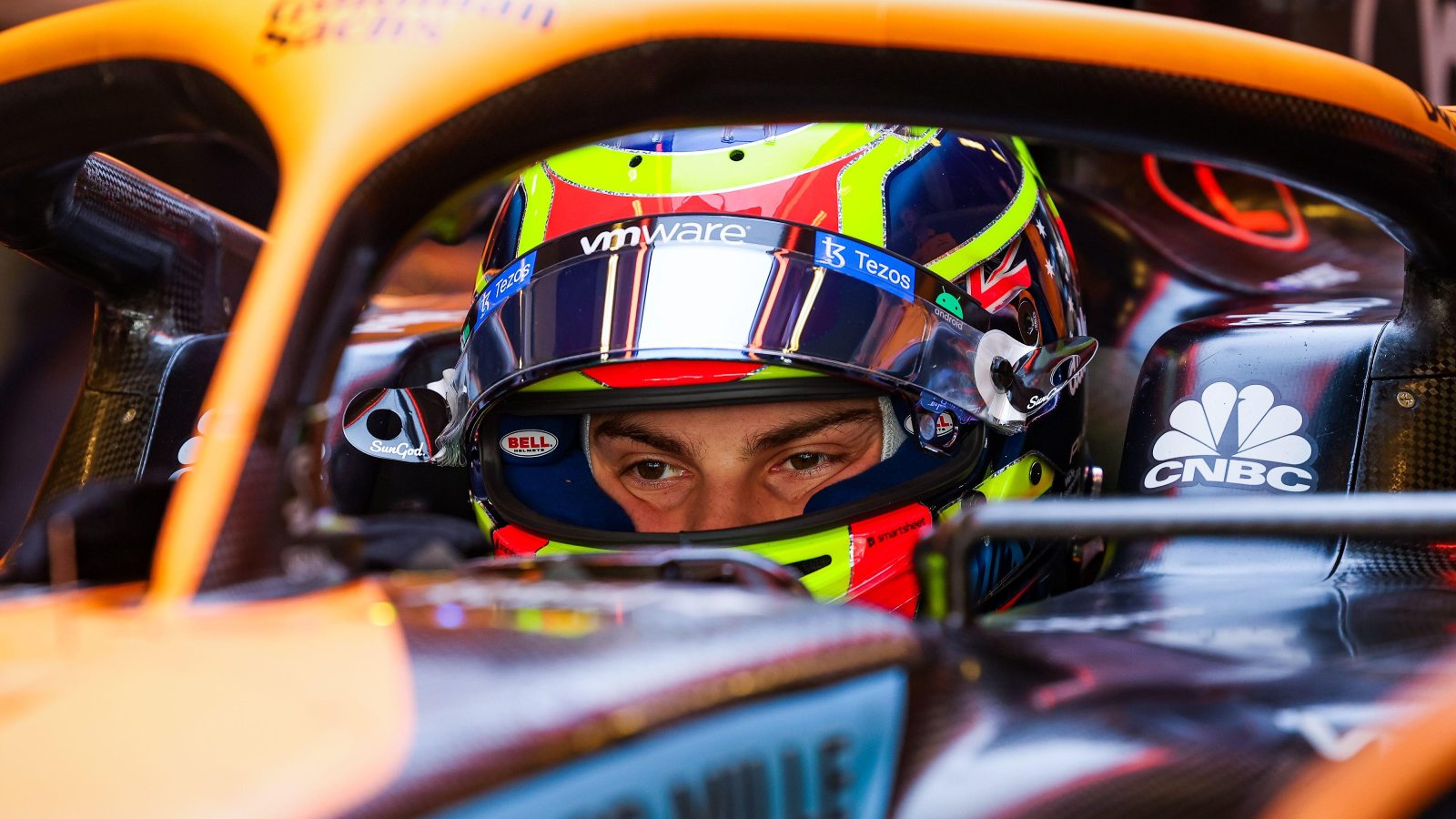 Oscar Piastri recently took in his first official day of work at the McLaren Technology Centre, and the team released a behind-the-scenes video of what he got up to.
The young Australian rookie arrived to have been given his pass to enter the team's factory, as well as a new company car – a McLaren Artura, prices of which start from £185,000 with an engine capable of 671bhp and a top speed north of 200mph.
Greeting him upon entry to the MTC was a statue of team founder, Bruce McLaren, and although he came from New Zealand with Piastri a near neighbour Down Under, he's ready for the journey to begin.
He said: "60th year of racing here at McLaren this year. So for me, it's pretty special to be starting my journey with McLaren in such a historic year. I won't hold the fact that he was a Kiwi against him, but that's okay…"
PlanetF1.com recommends
Daniel Ricciardo discusses the 'panic' he felt after learning of McLaren axe
Max Verstappen corrects Helmut Marko's 'absurd' claim about installing simulator on £12million private jet
Exclusive: F1 drivers concerned about burnout over extended calendar
After further time spent meeting people walking through the factory, addressing team staff members and spending time on the McLaren simulator, Piastri met with team chief executive Zak Brown – when another of Brown's now-famous podium bets was placed, though he left it in his driver's hands as to what the stake would be.
Brown previously gave IndyCar driver Patricio O'Ward a Formula 1 test after winning his first race in the series, and now has the layout of Monza tattooed on him after Daniel Ricciardo's victory in Italy in 2021.
"So what we need to think about, this is something for you to think about, but your first podium, whatever that may be – hopefully sooner rather than later – I like to reward our drivers," Brown said.
"I got stuck with a tattoo on one of them, but give some thought to what would be memorable for you, and we'll do something fun."
Piastri and Lando Norris will form the youngest combined driver line-up on the Formula 1 grid in 2023, with the Australian making his debut after a year as Alpine's reserve driver after winning the Formula 2, Formula 3 and Formula Renault Eurocup titles in consecutive seasons.
You can watch the full video released on McLaren's YouTube channel below.