The new season buzz has made its way to SportPesa Racing Point, who have their sights set on re-taking P4 in the Constructors'.
The artists formerly known as Force India finished best of the rest in the Constructors' Championship in both 2016 and 2017.
However, a turbulent 2018 which concluded with administration and a protracted takeover process, ensured that Racing Point had to start from scratch from the Belgian Grand Prix onward.
They still managed to climb from bottom to P7, but now they are gunning for the likes of Renault, current 'best of the rest' holders, as they start the 2019 season on a more equal footing.
The moment @SChecoPerez and @lance_stroll unveil the 2019 @SportPesa Racing Point car #MakeItCount #WeAreReady pic.twitter.com/XMmWoRQIa5

— SportPesa Racing Point F1 Team (@RacingPointF1) February 13, 2019
"Our targets are really high," said Perez at the SportPesa Racing Point launch.
"We're aiming for at least fourth this year. I would be very pleased if we can have a couple of podiums as well – and, why not, our first victory together."
Perez is joined by Lance Stroll this season, with his father heading the consortium that took over the team, and shares his team-mate's positive outlook.
"I can see how much potential we have in this team and there's an incredible buzz in the factory and so much enthusiasm," added Stroll.
"I always aim high so I want us to be competitive right from the start.
"It's way too early to know how we compare to the other teams, but right here today I believe we should be fighting for points in every race.
"My goal is to get back on the podium in 2019 as well.
"I've seen what this team achieved in the past and it's a real credit to the people involved. I'm looking forward to making our own history."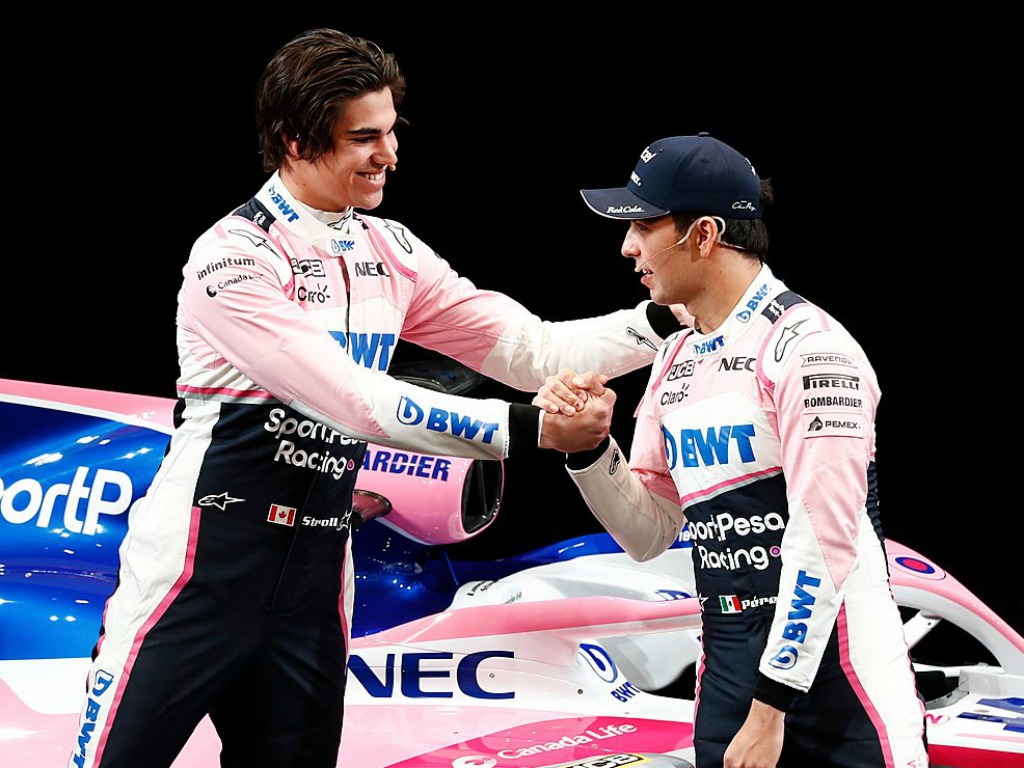 Technical director Andrew Green, also on stage at the Canadian International AutoShow in Toronto, said the team are already feeling the benefits of significant investment being pumped in.
"The people I speak to on a daily basis are so enthused by what's happened," said Green.
"The new owners, the sponsors and investment that's in the team is absolutely unprecedented and there's a real sense of 'yes, we can show people what we can really do now'.
"They've given us the tools to be able to move forward. It's a real buzz.
"It's not a new chapter in the history of this team, we're a new book now. This is really something special and we're all really excited to be part of it."
Follow us on Twitter @Planet_F1 and like our Facebook page.