Wet Monza track sends drivers into a spin
A very wet track caught a handful of drivers out on the first day of practice ahead of the Italian Grand Prix. Kimi Raikkonen included…
Here is how practice day unfolded at Monza…
The weather forecast suggested we would be in for a wet Friday…and it wasn't wrong either.
Did somebody say rain? 🌧️

FP1 starts in 15 minutes ⏰#F1 #ItalianGP 🇮🇹 pic.twitter.com/vORMAwrhwA

— Formula 1 (@F1) September 6, 2019
Haas were the first team brave enough to venture out in wet conditions…
Install laps on the full wets 🌧#HaasF1 #ItalianGP #FP1 pic.twitter.com/EMERsI3AQu

— Haas F1 Team (@HaasF1Team) September 6, 2019
Drivers were taking it very easy as they tried to avoid any sudden spins on a very wet track. Some weren't so lucky…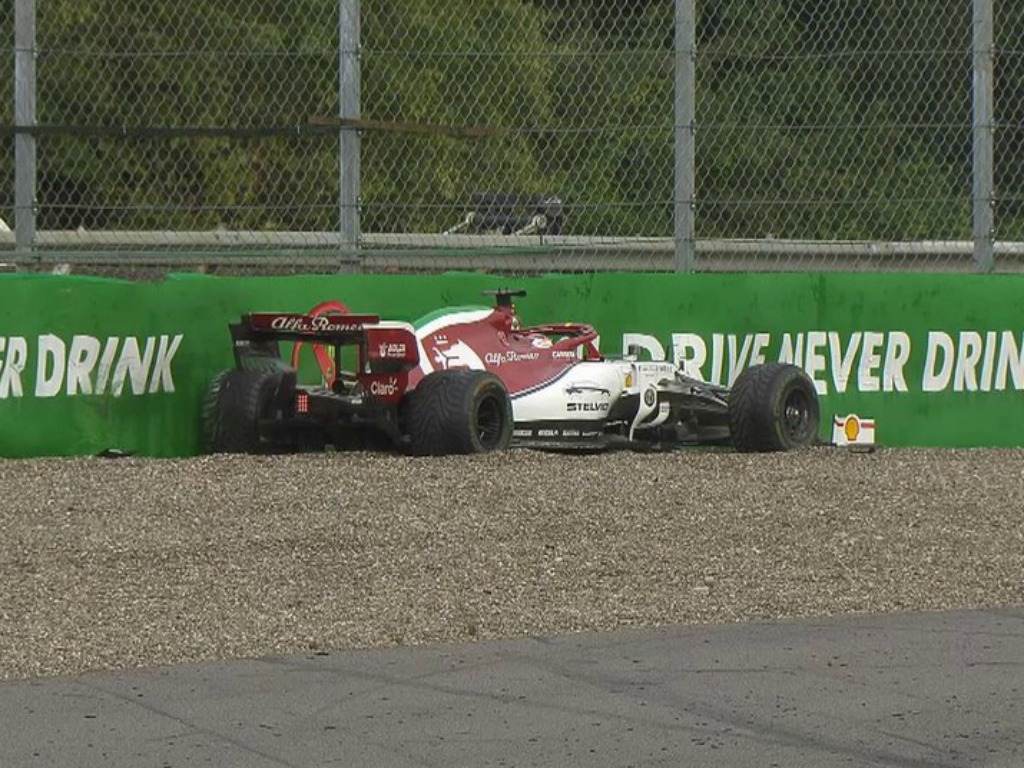 While Kimi caused the first red flag of the session, Sergio Perez soon caused the second as damaged both front and rear wing on what just an out lap.
That'll buff out… #ItalianGP 🇮🇹 #F1pic.twitter.com/WL0CN8RYcO

— Planet F1 (@Planet_F1) September 6, 2019
Then cue another red flag, albeit a brief one as Pierre Gasly got his car stuck on the Turn 2 kerb. He required a helping hand from the marshals to get going again.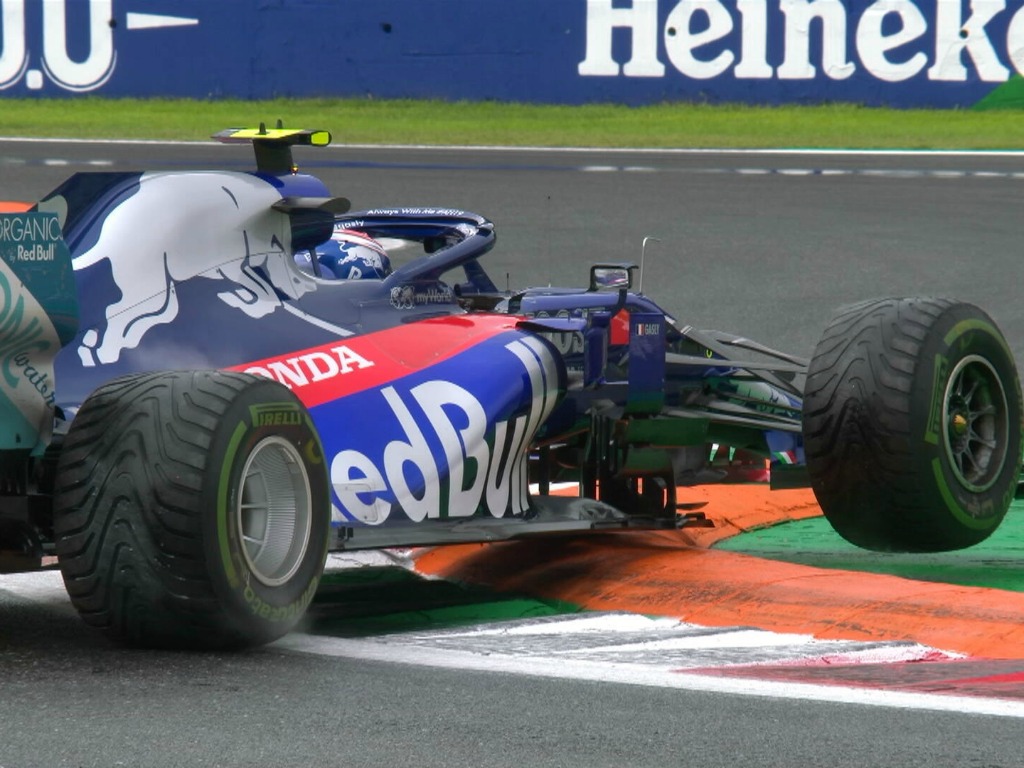 Thankfully that was the last of the red flags and drivers were able to continue with their very gentle running, with even the slick tyres making an appearance in the final five minutes of FP1.
Top of the leaderboard was Ferrari's Charles Leclerc.
CLASSIFICATION: END OF FP1@Charles_Leclerc takes P1

A 2-3 for @McLarenF1 @LewisHamilton takes P4, with @ValtteriBottas in P9#F1 #ItalianGP 🇮🇹 pic.twitter.com/T7mJ1rnjsP

— Formula 1 (@F1) September 6, 2019
Drivers had a dry track to work with at the start of FP2 but, with an 80 per cent chance of rain in the session, there was a scramble in the pit lane to make most of the conditions.
Plenty of cars are on the track already

Who's excited to see how FP2 pans out? 😃#F1 #ItalianGP 🇮🇹 pic.twitter.com/ccHhdgTogm

— Formula 1 (@F1) September 6, 2019
On and off rains showers throughout FP2 made for another tricky session for the teams to negotiate, but it was much quieter compared to FP1.
Charles Leclerc remained out on top, but a certain Mercedes driver called Lewis Hamilton was just 0.68 seconds behind heading into final practice and qualifying on Saturday.
Follow all the action from the Italian Grand Prix with the PlanetF1 live centre