What cars do F1 stars drive on the road?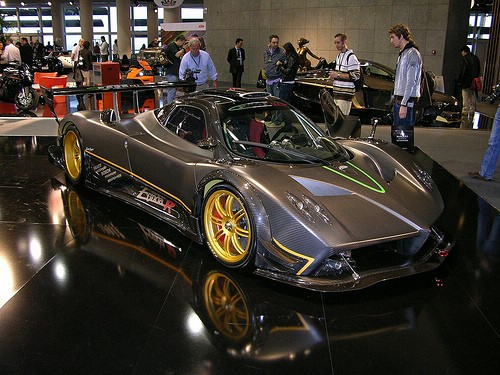 There's no doubt that Formula 1 racing drivers have impeccable taste when it comes to owning road cars. Some might say that's not surprising, considering the riches they have at their disposal. Nevertheless, it's always interesting to have a sneaky peek at what the F1 boys use on the motorways away from the racetrack. Do the drivers stay faithful to their manufacturers or do they prefer to sample something new?
From hybrid to barely road legal
We thought we'd start by talking about one of the most bizarre choices of personal car by a man who spent almost four decades leading the Formula One brand. British tycoon Bernie Ecclestone sold F1 to American-based group Liberty Media back in January 2017 for a cool $8bn. You'd have thought Ecclestone would have spent his earnings on something a little 'sexier' than an eco-conscious Lexus RX400h hybrid!
Fortunately, the boredom ends there as we discovered that former F1 world champion Jenson Button has got his hands on an ultra-exclusive McLaren F1 GTR. He's arguably one of the biggest petrolheads to have raced in F1 when you consider his garage has also housed a Bugatti Veyron, Audi RS6 Avant, Porsche Carrera GT and four Ferraris, including an Enzo. It must be a tough choice for Jenson waking up in the morning deciding how to get to Tesco!
Lewis Hamilton, who made it four world championship titles in 2017, is the owner of four Mercedes GL450, a McLaren MP4-12C and a Pagani Zonda 760LH.
Vettel: So good, he had a car named after him
German four-time world champ Sebastian Vettel also enjoys an eclectic garage that he enjoys with his pals. Moments after securing the 2011 World Championship over Jenson Button, Vettel had a sports car named after him – the Infiniti FX50 S Sebastian Vettel edition. His success in the 2009 Abu Dhabi Grand Prix also earnt him a brand-new Mercedes SL65 Black Edition. German manufacturers tend to feature heavily in the Vettel household, with a BMW X3 and a BME 320d also acquired, as well as a Volkswagen T5 van, used for ferrying his mates about.
It's often difficult to imagine racing car drivers behind the wheel of anything but a Formula 1 car. However, for some drivers, driving away from the track is a chance to relax and unwind and they therefore seek comfort over speed. Don't get us wrong, these guys certainly own their fair share of exotic supercars, but affordable hatchbacks and estates can also be the order of the day. If only we all had the luxury of picking and choosing.