What Everyone Expects as Mick Schumacher Signed with the Ferrari Driver Academy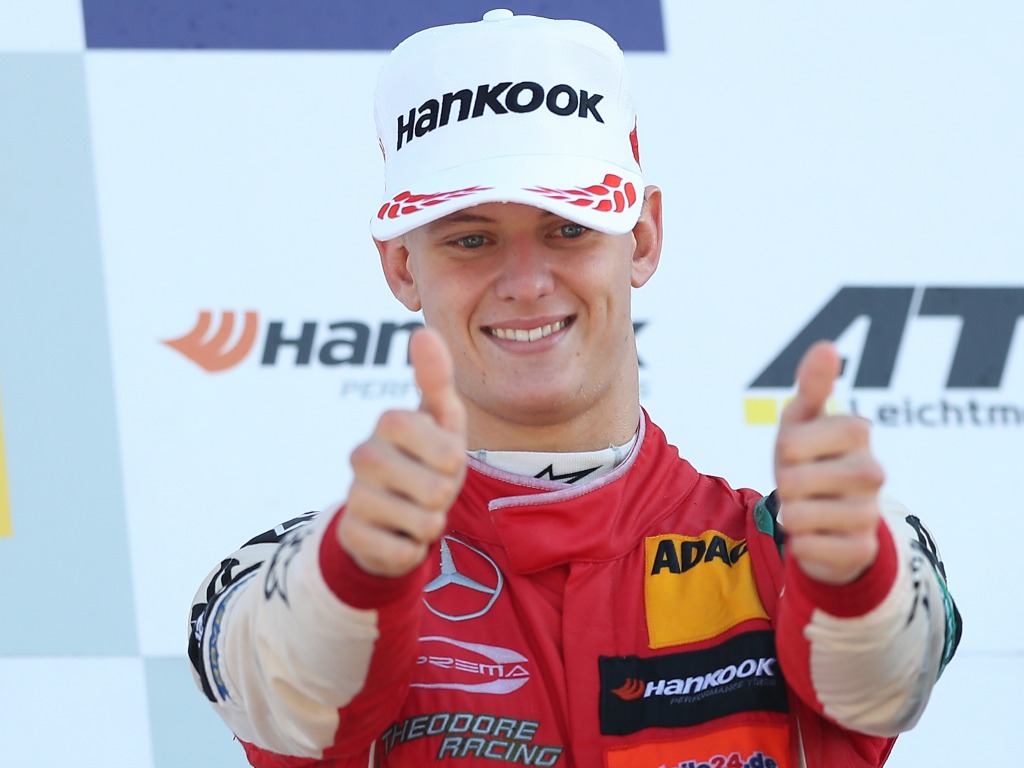 Mick Schumacher, son of the seven-time F1 world champion, has joined the Ferrari Driver Academy, Ferrari's young driver programme.
Thus, giving an opportunity for Schumacher to develop his skills towards the Ferrari F1 team. He may also be the young driver chosen to lead Ferrari into this season's tests. The list of drivers also includes 18-year-old New Zealander Marcus Armstrong, who is preferred over Callum Ilott. The planning of team activities, one month before the start of the pre-season test in Barcelona, is like a building site in full swing. Among various programs, but obviously, not at the top of the priority list, Mick Schumacher is most likely set to drive in two of Ferrari's tests this season.
Of the four test days, two will be dedicated to young drivers who have raced the most in Formula 2 Grand Prix's. In 2018, this role was held by Antonio Giovinazzi at Ferrari, but the future of the Apulian driver was shifted over to Suaber, forcing the Ferrari team to find an alternative. As rumours were gathering in recent days, it is now confirmed that the new driver chosen by the Scuderia, one which is destined to make news, is most likely Mick Schumacher.
Enthusiasm Surrounding Formula 1 This Year is Wild
Social media and Ferrari fans, as well as Formula 1 fans in general, have been waiting with anticipation for updates on Mick Schumacher. As Mick's entry into the Ferrari Driver Academy is official, he has all of the credentials to support the role as a test driver. As for last year's European Formula 3 winner, in 2019 he will be making a full-time entrance into Formula 2, plus in an urgent case, he'll have his Formula 1 super-license ready on hand too. Mattia Binotto, Ferrari's new team principal, was an engineer when Michael Schumacher enjoyed his run of five straight titles from 2000 to 2004. "For someone like me who has known Schumacher junior from birth, there's no doubt that welcoming Mick into Ferrari has a special emotional meaning", said Mattia.
A day of testing in Barcelona will be an excellent opportunity for an evaluation by Cavallino technicians. It means that the schedule for the start of this year is completely set, with testing finishing two weeks before the season begins in Australia on March 17. But beyond the technical aspects of it all, the world news is in awe at the probability of having another Schumacher returning behind the wheel of a Ferrari in Formula 1. It has been thirteen years since that last official lap by Michael Schumacher was completed in a Ferrari in Monza, creating emotions in all who were present.
The Media are Red, Red, Ready for Mick
It is already certain that the first steps of Mick Schumacher in the Red, will travel around the world in minutes, and that's said without a doubt. But, beyond the emotions, there is also a substance Ferrari makes, where the role of Schumacher will become very strategic. As seen in the training of other drivers in the Ferrari Driver Academy (Leclerc and Giovinazzi). If Maranello decides to grant one of the two test days to another young man, a second option will be eighteen-year-old New Zealander, Marcus Armstrong. He will be engaged in Formula 3, while the possibility of Callum Ilott has diminished.
On the bench is also Antonio Fuoco, who drove the Ferrari SF16H two years ago in Barcelona for the last time. For the twenty-two-year-old of Cariati, the future seems to be in Formula E or in covered wheels, but his wealth of experience can be beneficial for the Scuderia in case of an emergency.