What they said: Abu Dhabi Grand Prix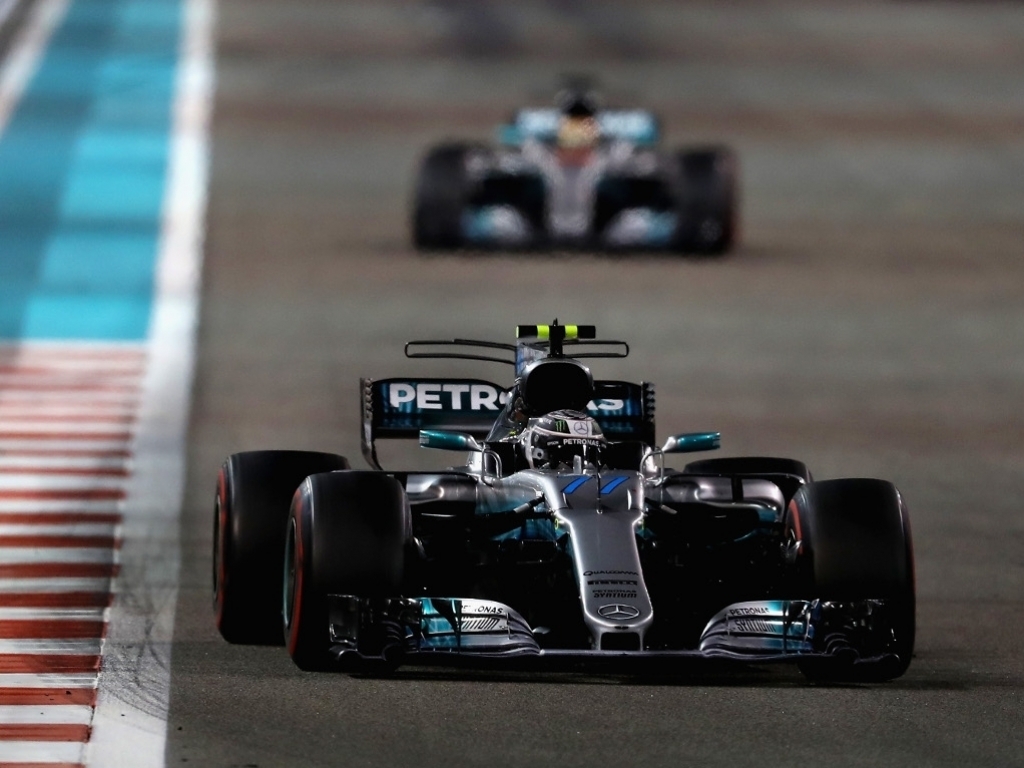 The F1 season ends in Abu Dhabi this week, with Daniel Ricciardo, Max Verstappen and a host of others raring to go.
Red Bull's Daniel Ricciardo knows what it is all about
"Abu Dhabi has always been a pretty good track for me and I enjoy going there. I'm yet to get an Abu Dhabi podium, but that would be a pretty awesome way to end my stint with Red Bull and to end the season. Having a twilight race is always cool, the weather is good, so there's not much not to like about the place. I love the third sector, it's my favourite part of the track for sure, through the hotel and all that is good fun.
"Abu Dhabi marks the end of five years with the team and 10 years with Red Bull itself. I'm sure it's going to be emotional afterwards, especially when I cross the line for the last time with the team. But I'm going there guns a-blazing, showing a lot of love. Hopefully the love shows me back and I can spray some fake champagne on Sunday, which would be a fitting farewell."
Red Bull's Max Verstappen is characteristically optimistic
"Apart from being the last race of the year, Abu Dhabi is always a special one due to the atmosphere. The crowds are big and noisy, and being a sunset race adds to the unique feeling. After a busy few races I think everyone looks forward to getting to Abu Dhabi. The nice weather and a more relaxed feel in the paddock means everyone is smiling. The track itself is fun to drive, passing the yachts in the final sector has a similar feel to Monaco, but it's not as tight.
"There are some long straights that do not really play to our strong points but we will try to make up for this in the twisty sectors. Once the race is done the team can relax a bit, and have some well-earned downtime. We of course have testing shortly after but I will definitely try to chill out and get some sun on the Monday. Before we know it, we'll be testing and working hard towards 2019 throughout the winter, which is very exciting."
Renault's Nico Hulkenberg wants to get going soonest
"Abu Dhabi has been the scene of the season finale for the last couple of years and it's definitely a good venue to round off the year. There's a lot at stake for the team in the constructors' championship. Last year it went down to the wire and, while this season we have more of a points cushion. We go there knowing there's a job to do and anything can happen."
Renault's Carlos Sainz is all over this venue
"I'm definitely looking forward to Abu Dhabi as it will be an interesting finale. We would like a bit more performance from the car for the last race and I know the team is working hard to get back into the points there. Hopefully it will be a good last race for the team and I can end this spell on a really bright note."
Williams' Lance Stroll can hardly wait
"I think it is a good race to end the season, as we drive into the night, which is cool. It is quite spectacular what they have done with the place, and it is certainly unique. The circuit itself wouldn't be my favourite as it is very stop and go and doesn't have a great flow to it, but, despite that, the show is good for the fans. From a driver's point of view, driving at day or night doesn't make any difference as for us it is just pedal to the metal."
Williams' Sergey Sirotkin is predictably keen
"I have very good memories of Abu Dhabi, as it was my debut test with Williams last year. The track is challenging and requires good tyre management throughout the lap with a very demanding sector three. The lap has a combination of mid and low-speed corners, with not so many high-speed corners, which is a shame for me. Sector three is difficult and is trickier than it looks. Overall, I am really looking forward to returning to Abu Dhabi, it is a great race for the season to end with."