FIA's delayed budget cap verdicts set to reveal team's 2021 spend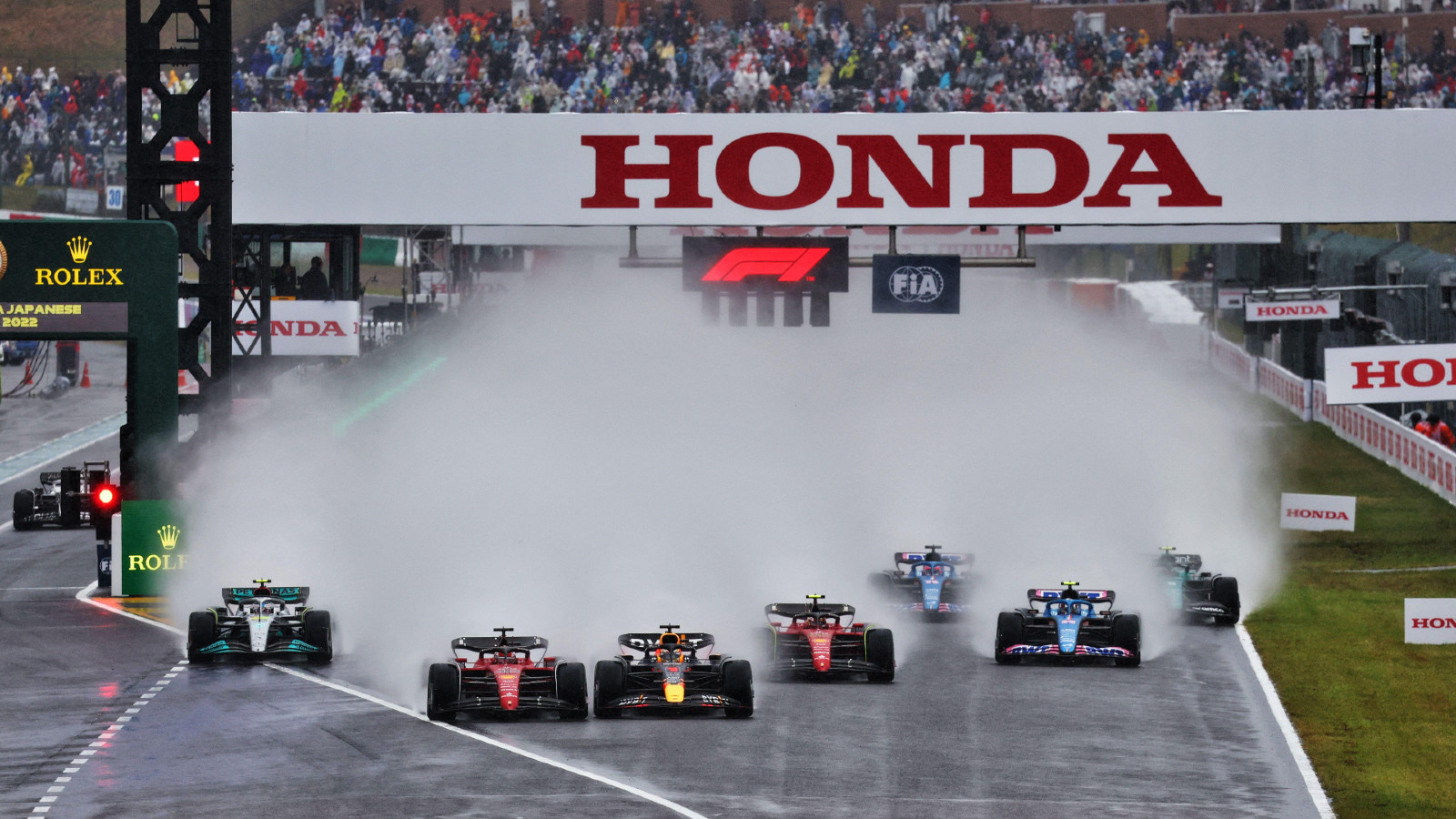 The FIA's confirmation of compliance with the 2021 budget cap is scheduled for Monday, following another delay last week.
Following multiple delays since June, the governing body were set to hand out 'compliance certificates' to the qualifying Formula 1 teams last week, with the certificates signifying compliance with Formula 1's newly-introduced budget cap.
However, on the scheduled date of October 5th, the FIA instead announced that the updates regarding the team's financial statuses will instead be made on Monday, October 10th.
The compliance certificates are the final sign-off from the governing body that the teams have complied with F1's budget cap, set at $145 million for the 2021 season.
Last season was the first to be held with the addition of a new rulebook, that of the 'Financial Regulations', which restricted the teams' ability to spend more than that $145 million figure on car and performance-related expenditures.
The thinking behind the budget cap is to restrict the top teams' ability to utilise their bigger budgets to spend their way to higher on-track performance, while bringing the cost of participation in the sport down – and at a known level – for the lesser-resourced outfits.
In March 2022, all of the F1 teams were required to submit their accounts, as well as supporting documentation, to the FIA's Cost Cap Administration (CCA). These accounts are then carefully pored through by these financial experts, in order to ensure that all 10 F1 teams adhered to the rulebook.
If a team was compliant, they will be granted their compliance certificate – and can immediately forget about 2021.
But, if a team has overspent, then a whole new world of pain awaits them. Should the CCA uncover any overspend, a process to thoroughly explore the finances will define how much overspend has occurred.
As explained previously, santions can range from minor punishments such as reprimands or fines, all the way to outright disqualification – it all depends on what breach has occurred.
Why are the FIA budget cap findings so important?
By rights, the compliance certification process shouldn't be a big deal – it's the financial equivalent of the technical scrutineering every car goes through at each Grand Prix weekend. Realistically, non-compliant cars are few and far between.
However, heading into the Singapore Grand Prix weekend, the rumour mill exploded as two teams have allegedly overspent in their 2021 budgets.
The two teams linked with the overspend are Aston Martin, and the team Max Verstappen won the Drivers' Championship with: Red Bull.
Red Bull's name cropping up is particularly intriguing, given their title win with the Dutch driver, and their ongoing strong competitiveness into 2022.
The rumours led to plenty of discussion about the topic in the Singapore paddock. While Ferrari have indicated their doubts about Red Bull toeing the line financially earlier this year, Mercedes' boss Toto Wolff was far blunter in his assessment of the situation.
Toto Wolff: Cost cap overspend in 2021 has an impact on three championships
Due to 2021 being the final year of the old car regulations before the revolutionary new machines were rolled out for this season, the fact that 2022 development occurred alongside '21 upgrades means that overspend last year could have long-term influence.
"[It's a] massively heavyweight [issue]," Wolff told Sky F1 in Singapore, revealing that it's an 'open secret' that a team has overspent by a large amount, although rumours since then have suggested no 'major breaches' have been found.
"We are using used parts. We are not running what we would want to run, we are not developing what we could be developing. We have made more than 40 people redundant, that are dearly missed in our organisation.
"It was a huge mammoth project to make the car, I don't know how many 10s of millions we had to restructure, reprocess, in order to be below the cap, and if someone has been not doing that or pushing the boundaries, every million is a massive disadvantage.
"The judges have all that scope to analyse, but I wouldn't want to be in their position because of the impact it has over three years."
Have Red Bull even done anything wrong?
Red Bull bosses Christian Horner and Helmut Marko have both responded to the rumours with anger, with Horner lashing out to label the accusations as 'defamatory'.
Horner has denied that there has been any overspending from Red Bull, but there has been some telling statements from him that suggest overspend, even potentially just minor, could have occurred inadvertently.
There are several areas within a team's structure that fall outside the cost cap, such as legal, marketing, personnel logistics, the salaries of the drivers and the three top-paid employees, and, perhaps most pertinently, power-unit-related spending, and it's in defining the jobs of their employees that certain roles could be open to different interpretations.
"You have to remember it's the first of a year of a particularly complicated set of regulations," Horner said on Saturday in Singapore, highlighting that the compliance procedure has already been delayed since June.
"It's an enormous topic and task for the FIA, the different accounting structures of the different teams, the different construction and ownership etc. of the teams. There's an awful lot that they've had to try and get themselves up to speed with.
"Of course, in that first year, there's inevitably going to be a huge amount of lessons, both for the FIA and inevitably for the teams as well."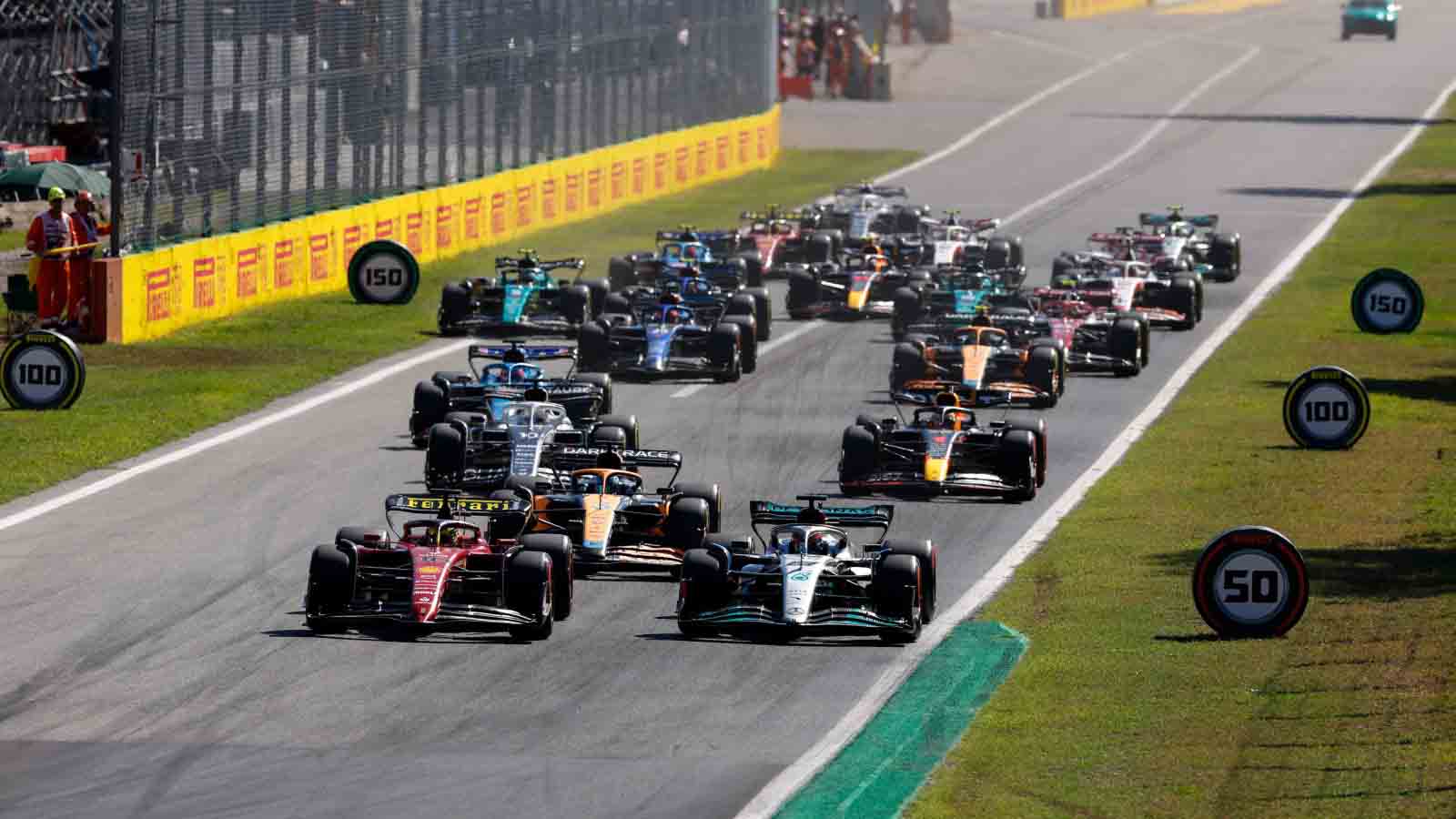 Horner continued on to say that clarifications regarding the cost cap have been made by the governing body even since the teams submitted their accounts back in March.
"We stand absolutely 100% behind that submission, that we are below the cap," he said.
"That submission has to be signed off by your auditors – obviously ours is one of the big three – and then it goes through a process with the FIA, a little bit like an audit, where there are questions and interpretations that are raised and discussed.
"That process is ongoing, you know, with the FIA, who haven't obviously completed their process at this point in time. I think they made that clear in the statement they put out. So we await with interest to see the final outcome of that process, which hopefully is in the near future, but we remain absolutely confident that we've absolutely complied with the cap."
Christian Horner angered by information leak, as well as accusations
Given that the FIA's process into exploring the finances of each team is supposed to be confidential and unfinished until the new date of October 10th, an obvious question raised by the explosion of these rumours is just how the information has been disseminated through the paddock.
Certainly, a rival's apparent knowledge of Red Bull's accounts meant Horner showed none of his usual light-hearted tongue-in-cheek trouble-making as he addressed the topic.
"We were a little bit taken aback by comments that were coming from two of our rival teams," he said.
"The submission between the team and the FIA is one that is confidential. I have no idea what the outcome of our rival submissions are, or their accounting treatment, or so on.
"So I would be intrigued to know where their source of information for these fictitious claims have come from. And I mean, they're hugely defamatory.
"How on earth do they have this information? Where do they have this knowledge? The FIA have even stated they haven't even completed their process.
"So unless there is a clear withdrawal of those statements, we will be taking it incredibly seriously and looking at what the options available to us are, because it is absolutely unacceptable to be making comments of the type that were made yesterday, that is totally, as I say, defamatory to the team, to the brands, and even to Formula 1, and I'd be intrigued to know where their source of information has come from."
What's next in the story?
With all the information that circulated throughout the Singapore weekend, the matter fell somewhat to the sidelines during the Japanese GP weekend – a temporary respite from the rumour and speculation before the governing body reveal their findings on Monday.
Which teams, if any, have exceeded the cost cap for 2021? If they have, how much have they exceeded it by? Will Horner be vindicated in his outrage, or will the FIA documentation show that Red Bull (and/or others) haven't obeyed the financial regulations?
If Red Bull, in particular, are shown to be in the clear, will an apology be forthcoming from their accusers? And might Red Bull choose to take legal action against the claims, given that their name was linked with the most unwelcome word in sport (cheating) throughout the Singapore weekend?
Compliance certificates could be issued to all 10 teams, with very little drama – although that doesn't mean the FIA shouldn't be transparent in detailing why there were apparent question marks in the first place.
Transparency is utterly critical if the FIA hope to keep the framework of the budget cap intact. If breaches occur, which aren't punished correctly and with that transparency, then the whole system risks collapse. After all, why obey the rule if the punishment isn't sufficient deterrent?
"It is a very vital test for the cost cap," Ferrari Sporting Director Laurent Mekies said in Singapore.
"If we don't pass that test, it's probably game over, because the implications are huge. I think what is very much crucial now is that the FIA fully enforce rules as they are written now. And then after the penalties are a different matter."
Unlike Red Bull, Mekies said there hasn't been any obvious grey areas in their accounts returns.
"There is no question on what is the interpretation of what we have done, because it's been continuous discussions with the FIA," he said.
"I think that's how the process is intended to be. And then after, of course, you have that final check that we are talking about now, that we are all waiting for. But in fact, we see very little room for surprises in the way that we have been discussing nonstop in the last two years with them."