Engine issues in Q1 for Sebastian Vettel and fuel problems for Charles Leclerc in Q3 took Ferrari from a possible front-row lockout to P10 and P20.
Here is how qualifying day unfolded…
Mattia Binotto and Christian Horner were all smiles on Saturday morning. We'd like to think Horner asked for Vettel back and Binotto told him where to go.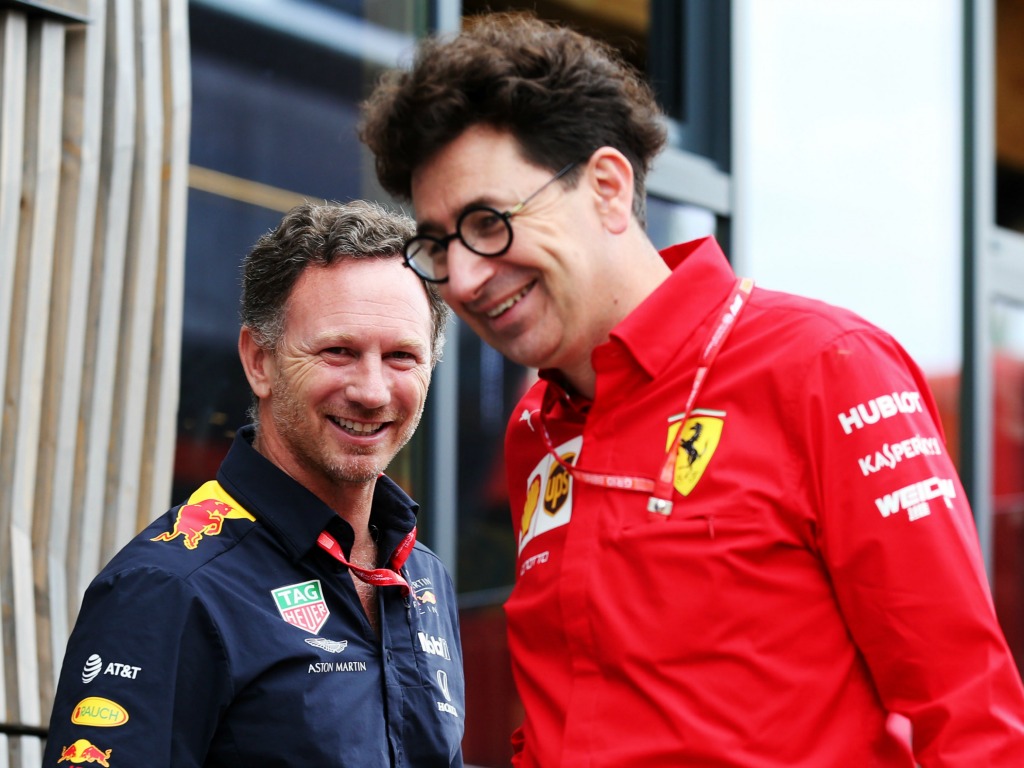 Meanwhile, Mick Schumacher was decked out in Ferrari red. He is due to drive his father's F2004 in what will no doubt be a very emotional demo run in front of the German Grand Prix crowd.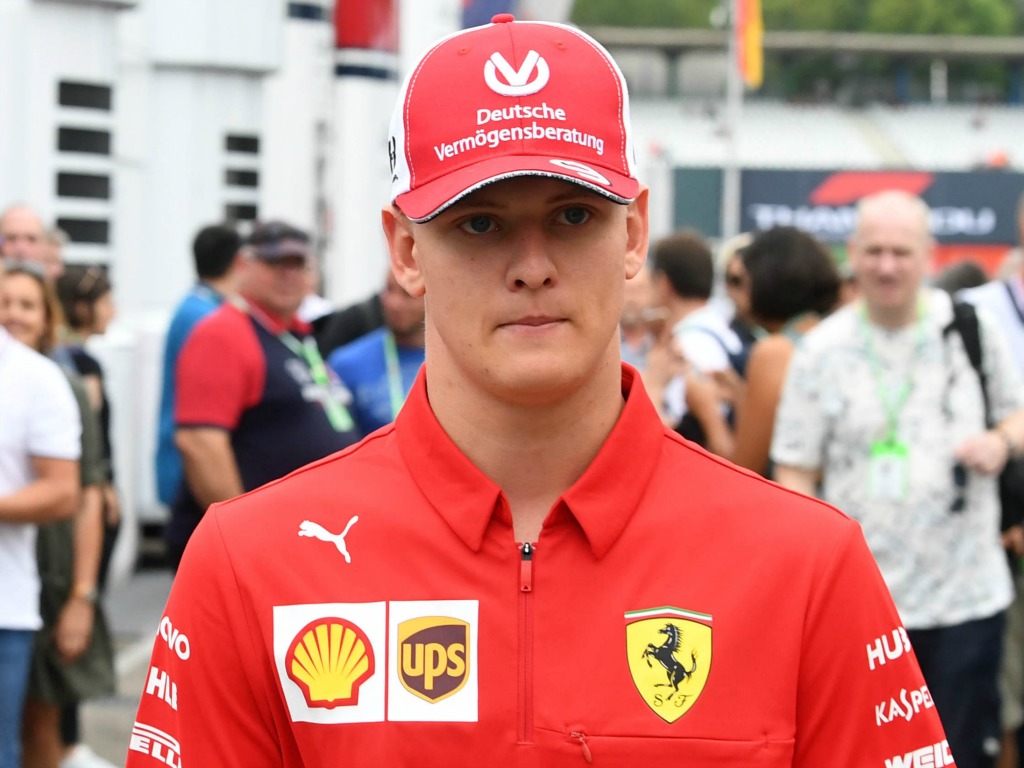 Carrying on the historic celebrations were Mercedes…now this is commitment!
Mercedes are really going all out with their 125 years in motorsport celebrations.

The garage has gone full retro! #F1 #Motorsport125 pic.twitter.com/aRfhWHmiNh

— Planet F1 (@Planet_F1) July 27, 2019
No messing around from Ferrari in the early stages of FP3…
Halfway through FP3, here's how the times are shaking out 👇@Charles_Leclerc leads his @ScuderiaFerrari teammate by half a second, @Max33Verstappen just comes in third fastest so far 👊#F1 🇩🇪 #GermanGP pic.twitter.com/hrUtXgKRWa

— Formula 1 (@F1) July 27, 2019
Leclerc would go on to up the ante with a 1:12.380, but just two tenths separated the top three which also included Verstappen and Vettel.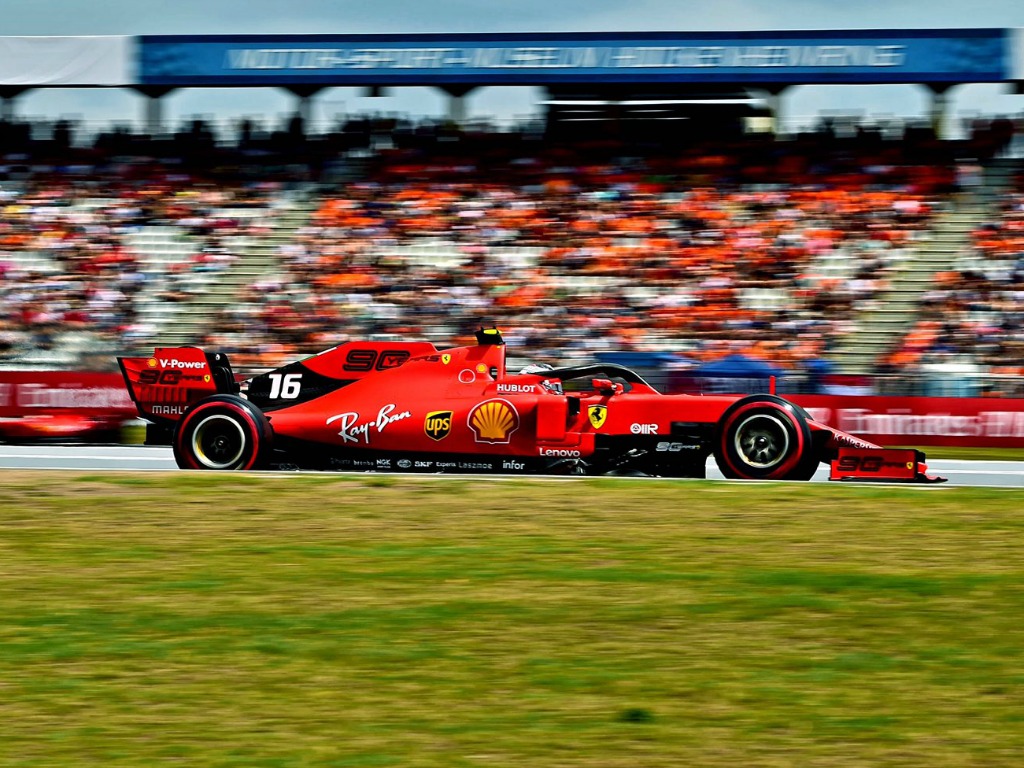 The FIA were imposing strict track limits at Turn 1 and 17, with the likes of Lewis Hamilton and Sebastian Vettel seeing lap times deleted.
This is the official note from race director Michael Masi about track limits pic.twitter.com/ZHGAfzag1E

— Luke Smith (@LukeSmithF1) July 27, 2019
The scores on the doors after FP3…
At the end of FP3, @Charles_Leclerc tops the times @Max33Verstappen P2, Vettel P3@KevinMagnussen splits the Mercedes in P5!#F1 🇩🇪 #GermanGP pic.twitter.com/26yxDnLqHh

— Formula 1 (@F1) July 27, 2019
In the interval between FP3 and qualifying…a very special moment for Mick Schumacher as he drove his father's title winning  Ferrari F2004.
What. A. Moment. 😍

Mick Schumacher, complete with half-and-half helmet, driving his father's Ferrari F2004 around the Hockenheimring. #F1 pic.twitter.com/g0XrOYimTE

— Planet F1 (@Planet_F1) July 27, 2019
A Q1 loss of power for Vettel forced the Ferrari man into the pits, the race was on to find the issue and a fix.
"There's an issue – I lost power"

Vettel is told by @ScuderiaFerrari to slow on track, return to the garages 😱#F1 🇩🇪 #GermanGP pic.twitter.com/R4fMafWGsB

— Formula 1 (@F1) July 27, 2019
It was the end for Vettel who departed qualifying without even setting a time. He was joined by Kubica, Russell, Albon and Norris as the drivers eliminated in Q1.
And you know what that means…Lance Stroll's Q1 streak is over! The first time he has made Q2 since Japan 2018.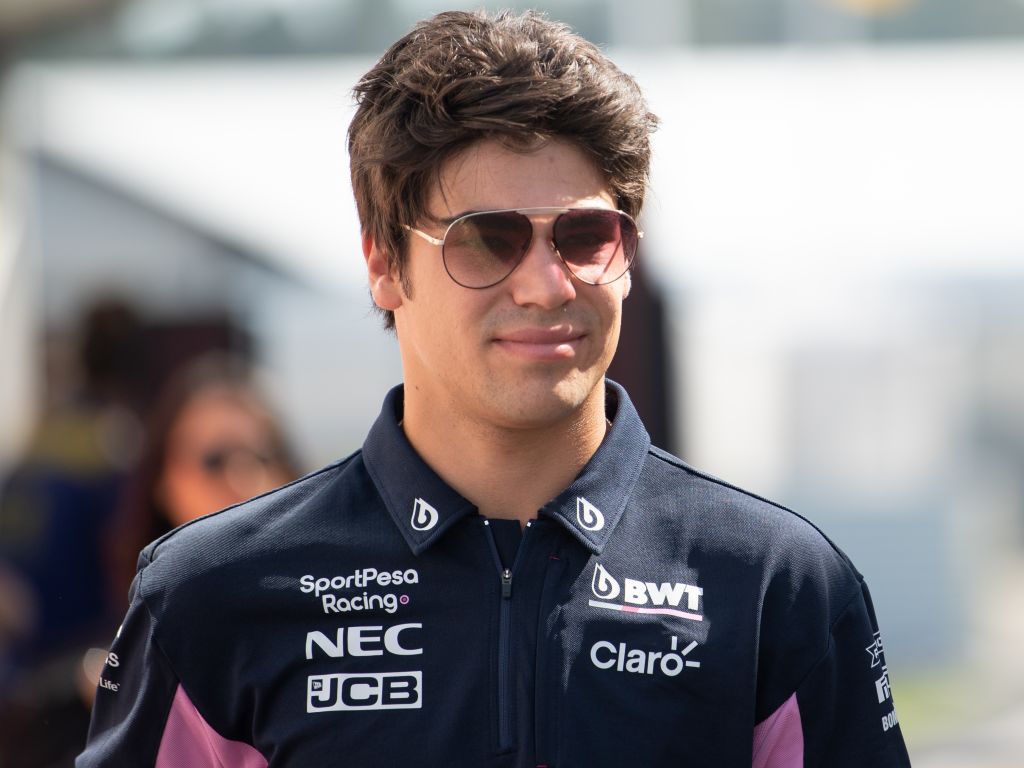 After struggling in Q1 Mercedes found pace with Hamilton topping the session, while Verstappen encountered some engine issues of his own, forcing him to go through on the softs and commit to them for the start, unlike Bottas and Leclerc who will have the medium compound.
Stroll, Kvyat, Ricciardo, Magnussen and Giovinazzi missed out on the final session. Hulkenberg in P8 down to Renault team-mate Ricciardo in P13 were separated by 0.033s.
🏁 Q2 – DRIVERS ELIMINATED 🏁

Giovinazzi
Magnussen
Ricciardo
Kvyat
Stroll

Hamilton tops the session, Perez scrapes through in P10

Just three hundredths of a second separate P8 and P13 😮 pic.twitter.com/bBr01Hab9g

— Formula 1 (@F1) July 27, 2019
It was the airflow to the turbo that did for Vettel, but the plot thickened when a crowd, including the FIA, gathered worryingly around Leclerc's SF90.
Their worst fears were confirmed when the Monegasque driver jumped out of his car and left the garage – Ferrari had gone from a likely front-row lockout to starting P10 and P20.
GOD DAMN IT LECLERC #GermanGP

— Chain Bear F1 (@chainbearf1) July 27, 2019
At least Verstappen spared us another Mercedes 1-2. But it was Hamilton on pole for the German Grand Prix.
BREAKING: @LewisHamilton takes pole for Sunday's German Grand Prix ahead of Max Verstappen and Valtteri Bottas#F1 #GermanGP 🇩🇪 pic.twitter.com/mdnaqBVK8i

— Formula 1 (@F1) July 27, 2019
Follow all the action from the German Grand Prix with the PlanetF1 live centre