Who are the bookies favourites ahead of the new season?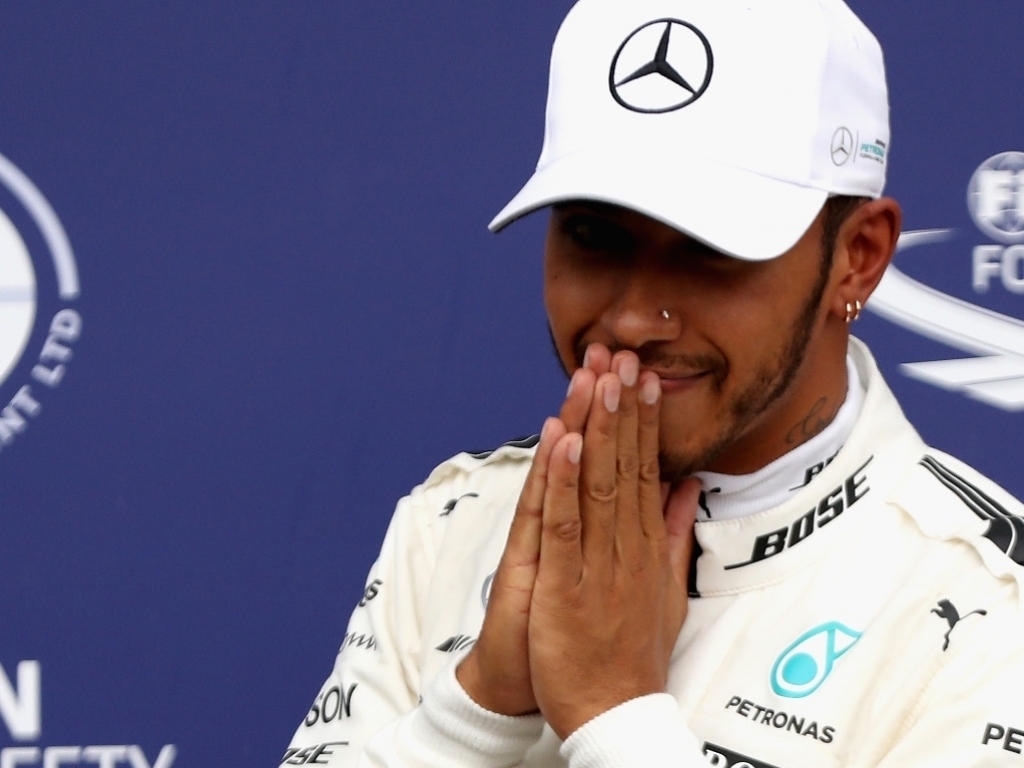 Bookmakers have released odds for the upcoming 2018 season and Lewis Hamilton has understandably been made the favourite to earn further glory.
The Brit roared to his third Drivers' Championship title in four years after winning a thrilling battle with Ferrari's Sebastian Vettel, and he is tipped to dominate once more. However, you can get better than even money on Hamilton winning the championship, so is that a bet worth taking? Can anyone knock him off his perch?
Next up is Vettel at 4/1, Max Verstappen at 9/2, Daniel Ricciardo at 8/1 and Valtteri Bottas and Fernando Alonso both at 14/1. Mercedes is 7/10 favourite in the Constructors' Championship, and the long odds available on Bottas suggest that Hamilton will be the main man at the leading team, so his dominance over the sport is looking pretty comfortable.
In 2017, Vettel and Ferrari put up a good fight, but Hamilton displayed remarkable consistency, impeccable race-craft and peerless fortitude to get the job done. He overcame dirty tricks, intense pressure and challenging conditions to romp to victory with two races to spare, and proved himself to be the best in the world. Mercedes' ability to develop the car has been impressive, they constantly raised the bar and the engine ultimately proved more reliable than Ferrari's. Hamilton had Bottas largely in his shadow last year and it makes sense that he is the man to beat heading into 2018, but there are a few compelling challengers to his throne.
The man himself has revealed he feels it could be a four-way battle for supremacy this coming season. "McLaren will have Renault engines, then we may see four teams fighting for the championship," he said. "Red Bull will be quicker and Ferrari will be fast. We can't stand still. We have to keep moving forwards."
A really intriguing team to look at is Red Bull, which is the second favourite in the Drivers' Championship ahead of Ferrari. The team started 2017 sluggishly but their improvement over the course of the season was remarkable and the return of designer Adrian Newey is a huge boost. Their power unit has not been up to scratch but if they fix that ahead of the new season Red Bull will be right in the mix. They have a strong driver partnership in Ricciardo and Verstappen, and while the former has historically amassed more points it is Verstappen that has set tongues wagging.
The 20-year-old Dutch driver has phenomenal potential and even Hamiton is a huge fan. "You've got for sure a potential world champion within Max and he's only going to get stronger with age," he said. "He's a lot of raw talent at the moment and has got a long way to go but these wins, these experiences he's having are only adding to his great potential. I'm looking forward to battling with that." Verstappen has said he is ready to challenge the Brit this season after winning two Grand Prix last time around, and he looks like an intriguing option at 9/2 to be crowned champion.
Vettel will once again be up for the fight as he will be desperate to stop Hamilton eclipsing him in the all-time stakes, while Bottas may follow in the footsteps of Nico Rosberg and make things interesting.