Who is Alessandro Alunni Bravi, Alfa Romeo's new 'team boss'?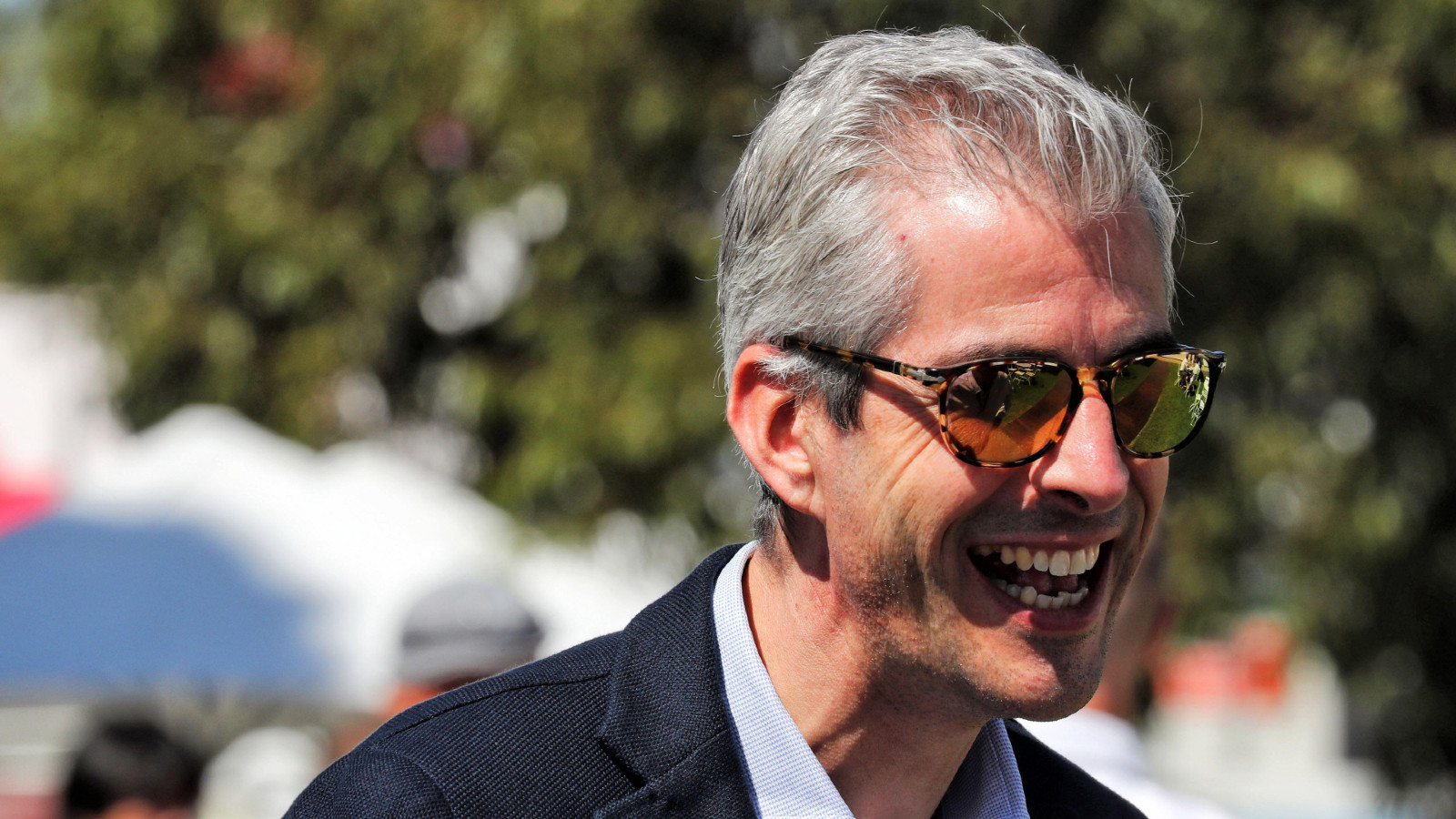 Alfa Romeo have appointed their new team boss, Alessandro Alunni Bravi, following the departure of Fred Vasseur to Ferrari.
After a month without a team boss after Fred Vasseur's switch to Scuderia Ferrari, Alfa Romeo have appointed Alessandro Alunni Bravi to the role.
However, it's worth noting that Alunni Bravi is not the 'team principal' but, instead, is taking on the duties of the role under the job title of 'team representative'.
With new Sauber Group CEO Andreas Seidl giving the team boss job to Alunni Bravi, let's look back over his motorsport career to see why Sauber have chosen him to lead the team in 2023.
What is Alessandro Alunni Bravi's background?
48-year-old Alunni Bravi was born in Umbertide in Italy. Raised in the town of Passignano sul Trasimeno, where the former F1 team Coloni were based, he was bitten by the motorsport bug as he visited the nearby Autodromo dell'Umbria circuit.
His education saw him graduate from the University of Perugia, where he studied Civil Law, before becoming a lecturer in the university's law department.
His involvement in motorsport began as Alunni Bravi began working as legal counsel, starting off with Coloni Motorsport – then competing in Formula 3000.
In 2002, the Coloni team finished second overall, with Alunni Bravi having taken on the role of managing director and team manager.
Stepping up his motorsport involvement, he moved across to the World Rally Championship, working for the Rally Italia Sardinia as the general manager for two years.
In 2005, Alunni Bravi began working with Trident Racing, appointed as team principal and managing director of the fledgling GP2 team. Debuting in 2006, Trident were immediate race winners and finished sixth overall in the first season of F1's feeder championship.
In 2008, he took on the role of General Counsel for ART Grand Prix and Spark Racing Technology – both ventures founded and initially operated by Fred Vasseur, marking the moment at which their paths crossed.
He also began working with All Road Management, the driver management agency operated by Nicolas Todt, before electing to open his own management company, Trusted Talent Management, in 2016.
Amongst the clients of TTM are Robert Kubica, Christian Lundgaard, Gianmaria Bruni, and 2021-22 Formula E World Champion Stoffel Vandoorne.
PlanetF1.com recommends
F1 team principals: How long has each team boss been in charge?
Alfa Romeo opt for a 'team representative' over team boss role for Alessandro Alunni Bravi
F1 fathers and sons: The famous racing names that could return to F1
Alessandro Alunni Bravi starts working with the Sauber Group
In 2017, Alunni Bravi became General Counsel for the Sauber Group, as well as being appointed to the Board of Directors and taking on a role as managing director of Sauber Motorsport and Sauber Aerodynamik (now Sauber Technologies).
With Sauber operating the Alfa Romeo F1 entry from 2018 onwards, Alunni Bravi became secretary of the Board of Directors in March of that year.
To this day, he continues to hold general counsel roles with ART and Spark, as well as management and board positions with the Sauber group of companies.
Appointed as managing director of the F1 team in March 2022, he will take on the 'team representative' position for the 2023 season as Vasseur's defacto replacement.