How 'unfinished business' convinced Adrian Newey to leave McLaren for Red Bull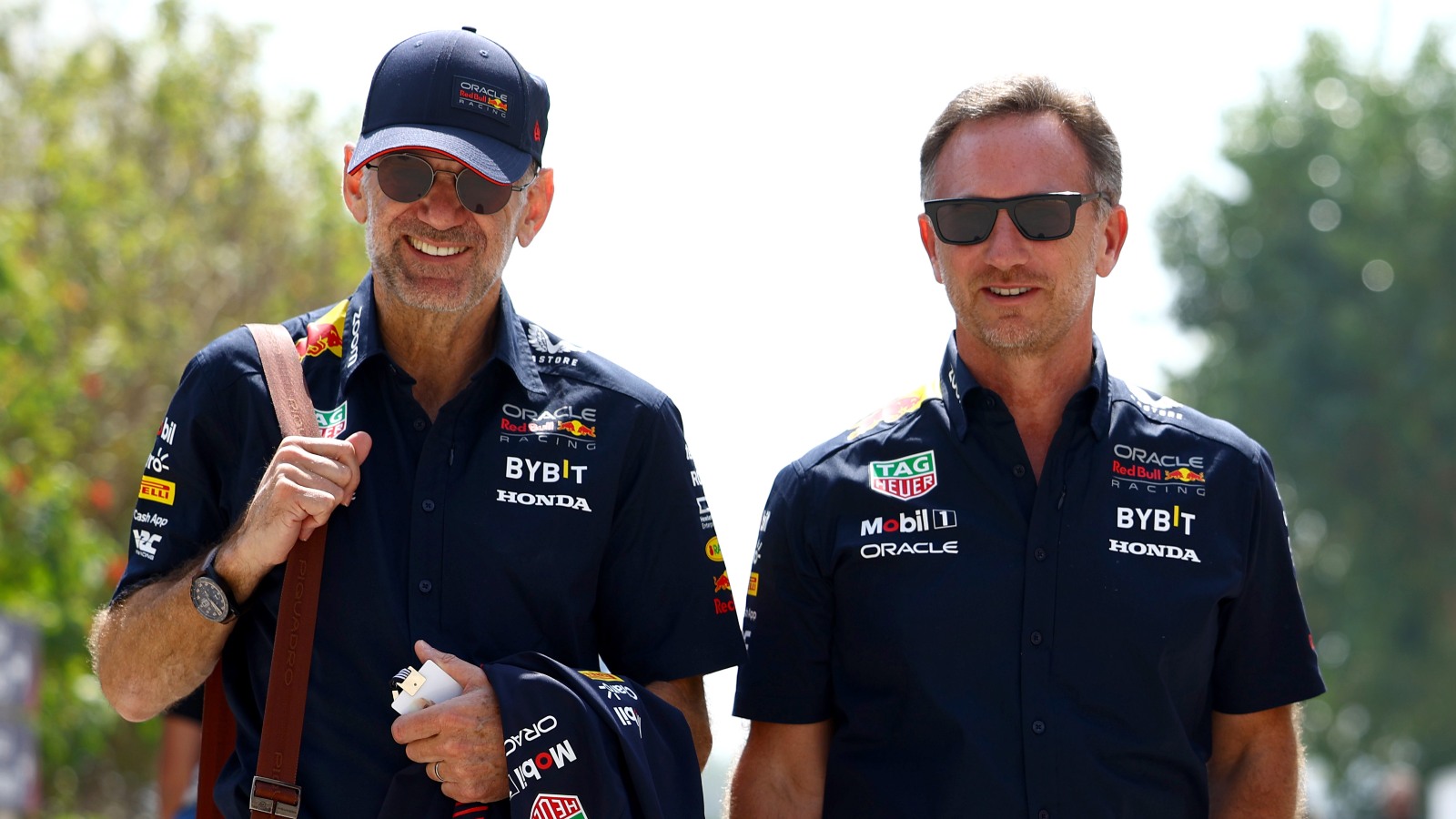 Adrian Newey said wanting "a new challenge" and having "unfinished business" prompted him to move to Red Bull.
Before Red Bull, Newey had designed championship-winning cars for some of the sport's most historic teams in Williams and McLaren, which made it all the more surprising when the Milton Keynes outfit announced he was to leave McLaren and join them for the 2006 season.
Back then, Red Bull were nowhere near the title contenders and F1 juggernaut they are today but instead, a team in its infancy who had competed in just one season and finished in seventh.
Many speculated Newey, who had contemplated retirement the year previous, was moving for money with a reported $10 million contract on the table but his decision has since been vindicated several times over with the design chief masterminding all six of Red Bull's Championship-winning cars.
It was this chance to create a legacy that Newey recently revealed was his main motive to make the jump.
"I felt I needed a new challenge is the very short answer," he explained on Red Bull's Talking Bull podcast. "I also had a little bit of unfinished business because when I first got into Formula 1, it was with a tiny team called Leyton House.
"We were literally 50 people but we had some decent results in 1988 and '90, we had a dry year in '89. The team I think had lots of promise but basically the owner got thrown in prison and the team fell apart."
The owner Newey is referring to is Japanese businessman Akira Akagi who in 1991 was found to be part of the Fuji Bank scandal which included criminal offences such as money laundering, scams and fraud. Akagi was arrested and sentenced to 10 years in prison for his part in the affair.
Newey moved onto Williams where he designed the FW14 which propelled Nigel Manswell to the world title before moving to McLaren in 1997.
"Moving to Williams and McLaren, I was lucky enough to win races and championships with them," Newey recalled. "But they had won races and championships long before I joined.
"I think my contribution was to hopefully bring some design ideas and talent but the infrastructure was all there. So the idea to then be involved in a team more or less from the start was quite appealing.
PlanetF1.com recommends
Adrian Newey makes key admission over 2022 regulation changes
The 'significant intel' Adrian Newey has given other F1 teams to focus on
"Christian made a habit of always walking the other way down the paddock when I was walking in the morning or whatever [in an effort to get my attention] and David Coulthard who was with me at Williams and then McLaren had obviously then moved to Red Bull.
"So I asked him about Red Bull and he said 'look, they're great. They're a great bunch.' So I started doing a bit of looking and it certainly looked like [the late Red Bull co-founder] Dietrich Mateschitz matched [my ambition] and everything that was going on in Austria looked stable.
"Because, frankly, my concern was entrepreneur owners having worked for the Leyton House entrepreneur owner [who went to prison].
"And entrepreneur owners typically in Formula 1 hadn't had a great lease of life. They've come in usually with a big bang, lots of noise, quite often then they've either lost interest or run out of money.
"So the important thing for me was what was Red Bull? Were they going to be one of those fizz, bang and disappear [teams] or were they in for the long haul?
"Certainly, everything I could see then was that Red Bull was a proper growing company."