Why Lando Norris is hailing P11 as a 'decent result' for McLaren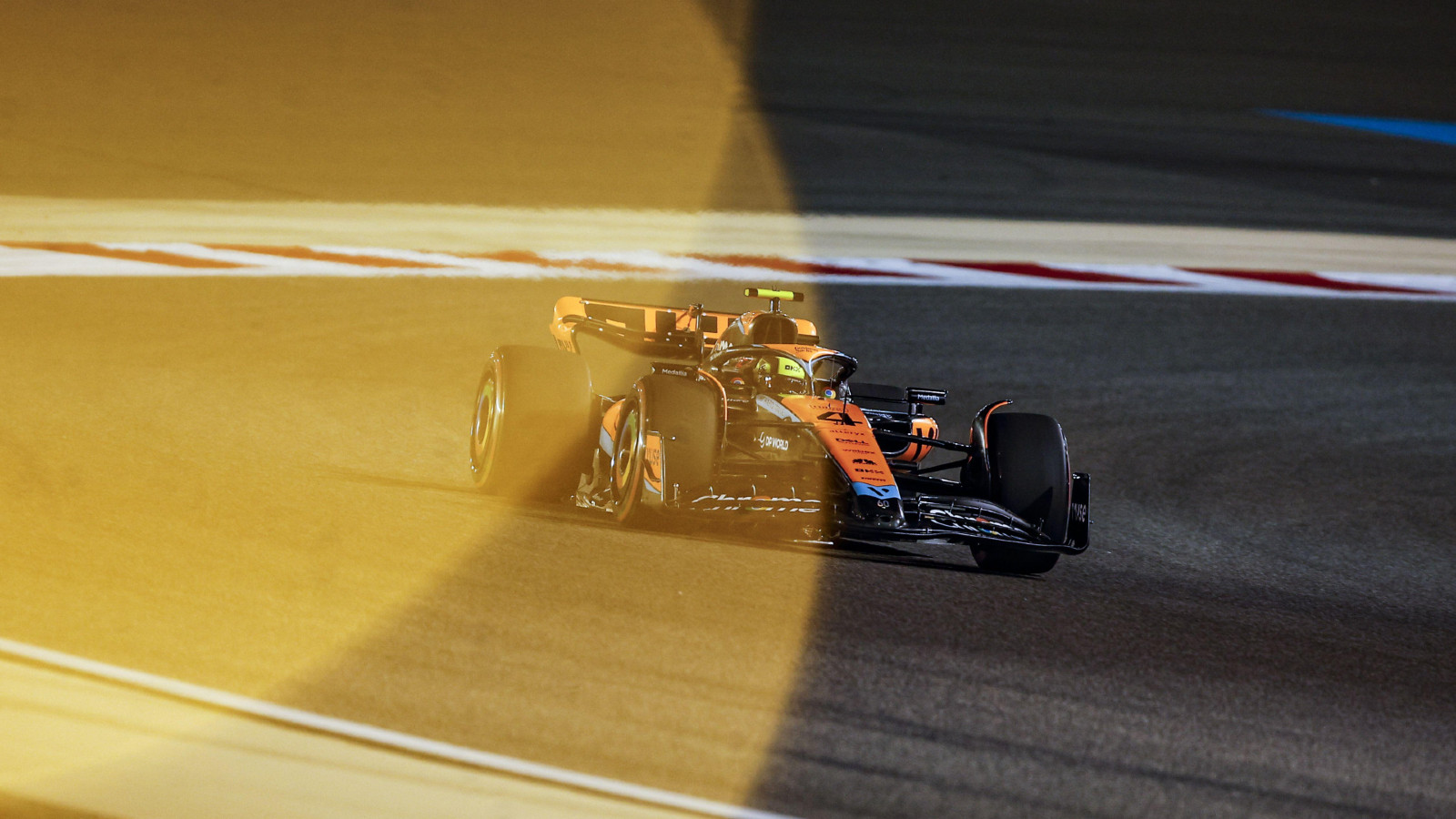 McLaren's Lando Norris will start the Bahrain Grand Prix from 11th on the grid, a result the British driver hasn't been disheartened by…
Norris was knocked out in Q2 in Bahrain qualifying, having missed out on a top 10 time by two-tenths of a second.
While the result could be seen as disappointing for Norris, who spent his 2022 regularly qualifying and finishing just behind the leading three teams, the British driver was more upbeat about claiming 11th place as he felt last week's test suggested a worse result was on the way.
Asked about whether his finishing position is indicative of McLaren's true position in the pecking order after Oscar Piastri's elimination in Q1, Norris said he felt he and the team had extracted everything from the MCL60.
Lando Norris: Tight field is making things even more difficult
"I think we are realistic in a place, we probably expected to be," Norris told media, including PlanetF1.com, after qualifying.
"I think one thing that's not been surprising, but one thing that makes it even more difficult, is just how close it is and how many people we're fighting against… Williams are in the mix more, Haas are in the mix more, Alfa Romeo are in the mix more. So that's made our lives even tougher.
"But, from my point of view of P11, it was a pretty decent result today. It was a tenth and a half to Stroll, who's clearly much quicker than a tenth and a half ahead of me, so the gap ahead then was four-tenths or something, which I definitely couldn't achieve today. So I think we got everything out of the car. Where I am is where I think we kind of are. I'm happy with it, I think a little bit better than maybe I was expecting from where we were in the test."
New McLaren team boss Andrea Stella explained at the test that McLaren had hit many of the targets they had set for themselves with the MCL60, but that aerodynamic efficiency is an area in which they are lacking – a weakness the team will address through upgrades, with the first upgrade scheduled for introduction at the fourth round, in Azerbaijan.
Norris not 'super comfortable' at the wheel
Norris explained that, right now, the car isn't one he's driving completely naturally, and that he's having to plan out his approaches to individual corners.
"I wouldn't say it's a car that I'm still super comfortable just to go out and nail easily," he said.
"I don't think anyone's cars are going to be easy to drive. A lot of thought has to go into each corner, every corner, 'how can I maximise this?' You've got to take it one corner at a time. So little things, and we've definitely made it and pushed it in the right direction a touch. But that was a touch and it needs several more steps.
"I think a lot of things are still very clear for us. A day like today when you can put almost everything together, we can be in a reasonable place. But I would also love if we could make it easier to achieve this but that's part of our plan, that's one of our goals."
Asked whether he feels his 11th place and the car's relative performance is perhaps better than he expected coming into the weekend, Norris remained pragmatic.
"I find it pointless to have too many expectations nowadays, because it gets your hopes up too much," he said.
"It sounds obvious, but simply just take it as it is, and wait till the time comes – it's the best thing we can do."