Max Verstappen showed 'petulance' and 'short-sighted spitefulness' in Sao Paulo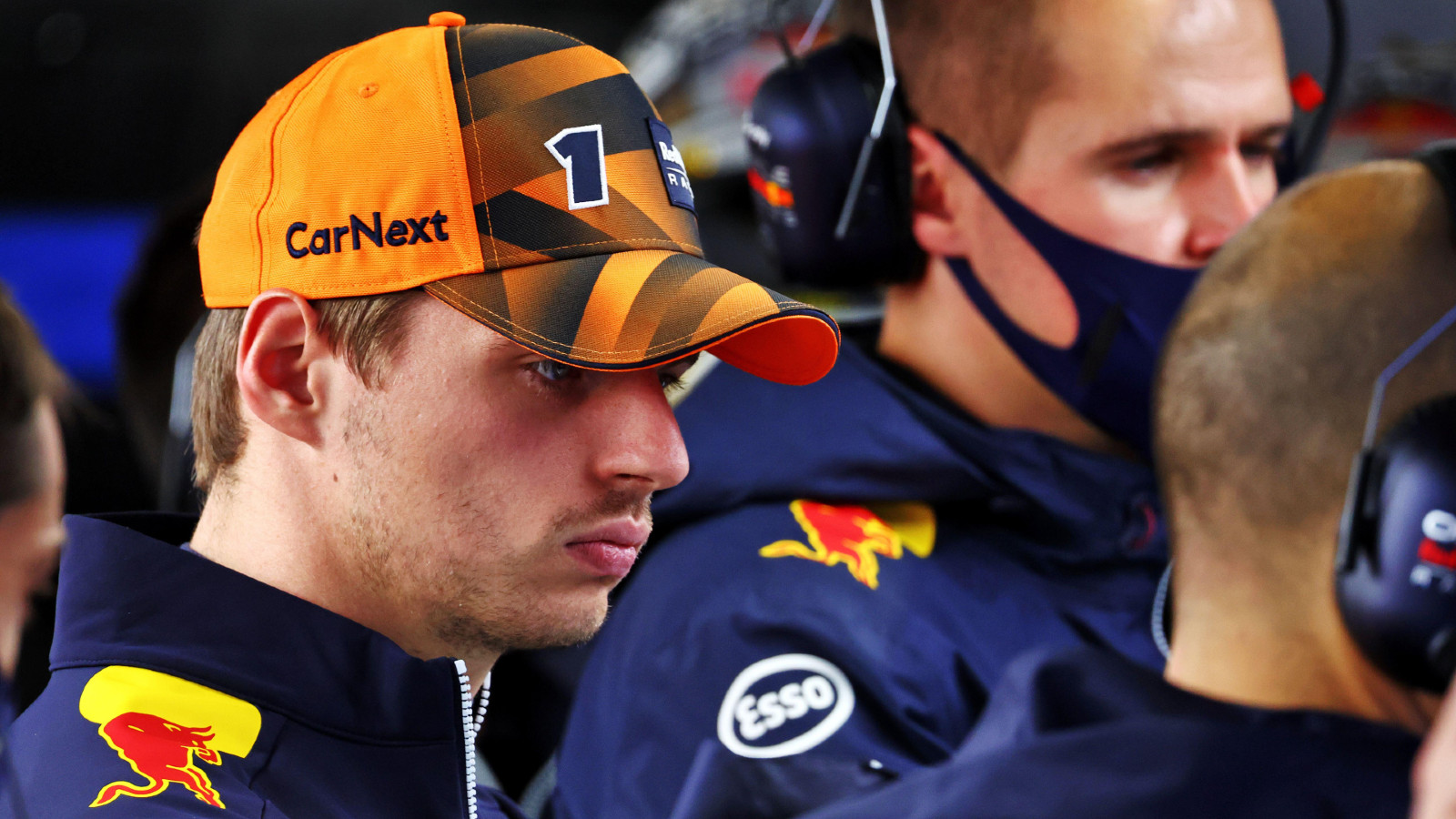 Formula 1 broadcaster Will Buxton believes the act of Max Verstappen refusing to follow team orders showed "petulance" on his part at Interlagos.
Verstappen was allowed past his team-mate Sergio Perez into sixth place in the closing stages of the Sao Paulo Grand Prix, with Red Bull giving him the opportunity to close down and pass Fernando Alonso and Charles Leclerc ahead.
Running with damage to his car after an early collision with Lewis Hamilton, Verstappen did not have the pace to catch and pass the Alpine ahead of him, so his race engineer Gianpiero Lambiase instructed him to give Perez the position back by the time the chequered flag dropped.
Verstappen refused to do so, however, saying bluntly on team radio afterwards: "I told you already last summer, guys. Don't ask that again to me, okay? Are we clear about that? I gave my reasons and I stand by it."
Buxton, a presenter for F1 TV as well as a regular contributor to Netflix's Drive to Survive series, thinks Verstappen's refusal to return the favours given to him by Perez showed disrespect both to the Mexican himself and Red Bull as a whole.
Giving his initial thoughts on social media in a post which has gained more than 110,000 'likes' on Twitter, Buxton wrote: "While Max is every bit a deserving two-time champion he showed today he has much to learn about what it is to be a team leader.
"For everything Checo has done to help his cause, today's result means nothing to Max in the wider view. Disrespected his team-mate and his team."
Buxton is not alone in that opinion, with ex-Formula 1 driver and Sky F1 pundit Karun Chandhok also labelling Verstappen's refusal to yield "short-sighted", given how he may need to call upon Perez for help again in future title challenges.
Posting on a separate Twitter thread about the move, Buxton thinks Verstappen not helping Red Bull on this occasion towards their goal shows he still has "much to learn" in certain respects.
He added: "Red Bull have never had a 1-2 in the Drivers' championship. That's now their stated aim. His refusal to help them in that desire yesterday showed petulance and a sad and selfish short-sighted spitefulness. He's not the complete racer yet. Nor the talisman they need. Much to learn."
Perez will now go into the final race of the season level on points with Charles Leclerc for second place in the Drivers' Championship, and the Mexican was left angered by his team-mate's move  – saying it "shows who he really is".
Read more: Mattia Binotto on the two key reasons Ferrari would not swap the drivers in Brazil