Williams' aero weakness suspicions confirmed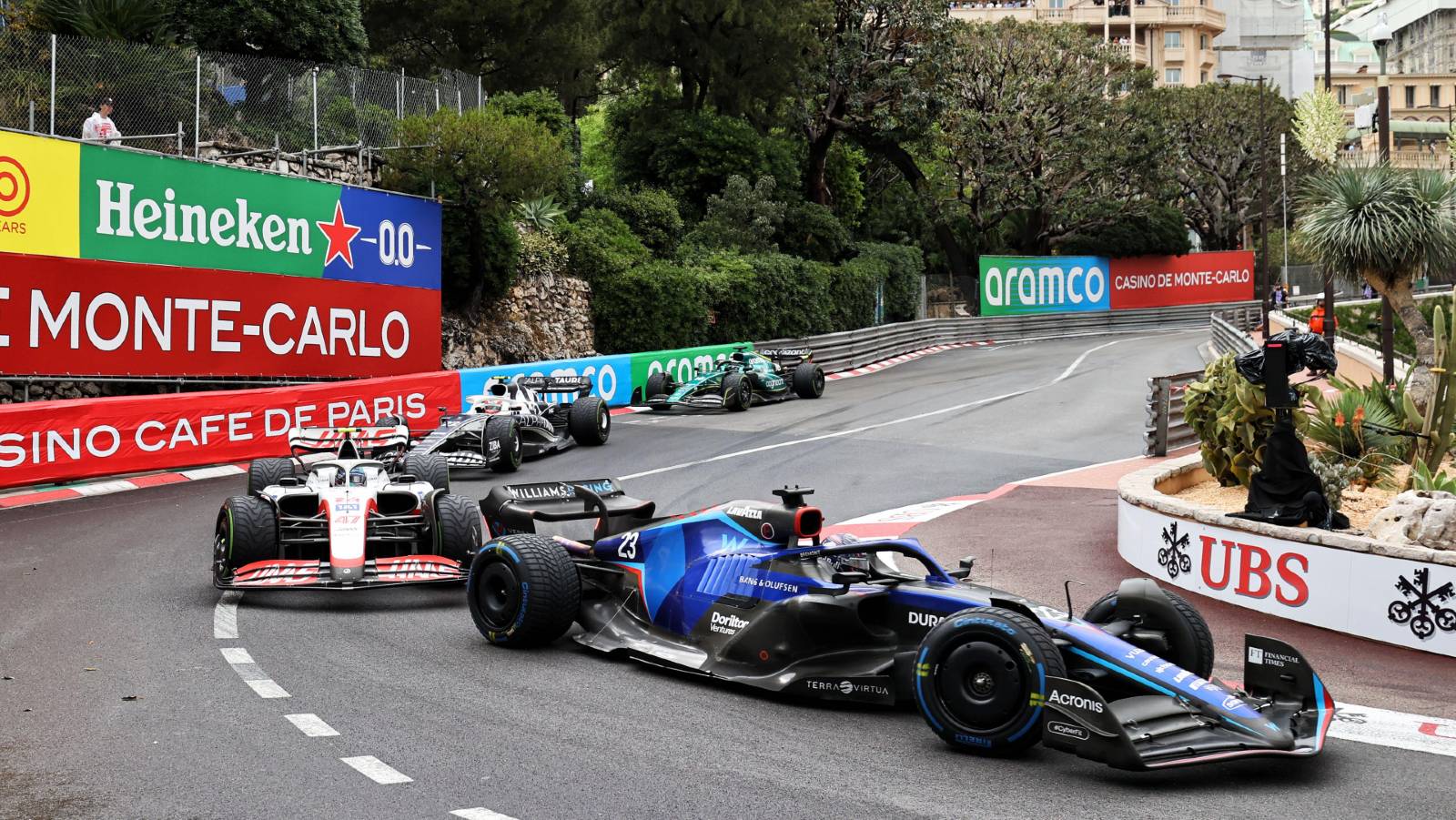 Williams have conceded the aerodynamic deficiencies of the FW44 were starkly illustrated by their respective showings at the last two races.
Although still very much among the backmarkers, Williams found the Monaco Grand Prix played to their strengths whereas the Spanish GP a week earlier had not.
Only three World Championship points have come Williams' way this season, all scored by Alex Albon, and they were unable to increase that total in either Monte Carlo or Barcelona as they remain bottom of the Constructors' standings.
But although a red flag towards the end of Q1 in Monaco slightly distorted the picture, Albon was able to outqualify an AlphaTauri and an Aston Martin, while Nicholas Latifi had two cars finish behind him in the race – an unusual occurrence this year.
That represented a step up in performance for the team compared to the Spanish Grand Prix a week earlier.
Welcome to June. New month, same fighting spirit 👊#WeAreWilliams pic.twitter.com/NCwNu12WaN

— Williams Racing (@WilliamsRacing) June 1, 2022
Asked by The Race about Williams' aerodynamic weakness, head of vehicle performance Dave Robson said: "It's a bit difficult to hide from that having had the contrast of Monaco and Spain, which are probably the two complete opposite ends of the spectrum in terms of sensitivity to downforce.
"[In Monaco] the car behaved pretty well. It's still a little bit tricky with the tyres, but that's probably the same for everyone and clearly any extra downforce you've got does you no harm in that department. But otherwise, the car behaved pretty well.
"Spain probably confirmed what we were already suspicious of."
The positive is that Williams know how they can improve, but when the necessary upgrades arrive is something the team are having to deliberate about carefully.
"There's a decent amount of stuff that looks good in the wind tunnel," added Robson. "The big question is, with the cost-cap limitation, at what point do you commit what's in the tunnel to the real car, or do you just hang on hoping there is one more big step to come in the tunnel that you can capture?
"There are some good directions and bits that definitely would make the car faster, but we are still just weighing up exactly when to commit that to manufacture.
"For the next couple of races [Azerbaijan and Canada] we are back to more lower downforce-type circuits, completely different.
"I don't think there will be any major upgrades on the car for this pair of flyaways and then [it's about] how soon after that we decide to deliver the package."