Williams drivers 'confused' about F1's plans for sprints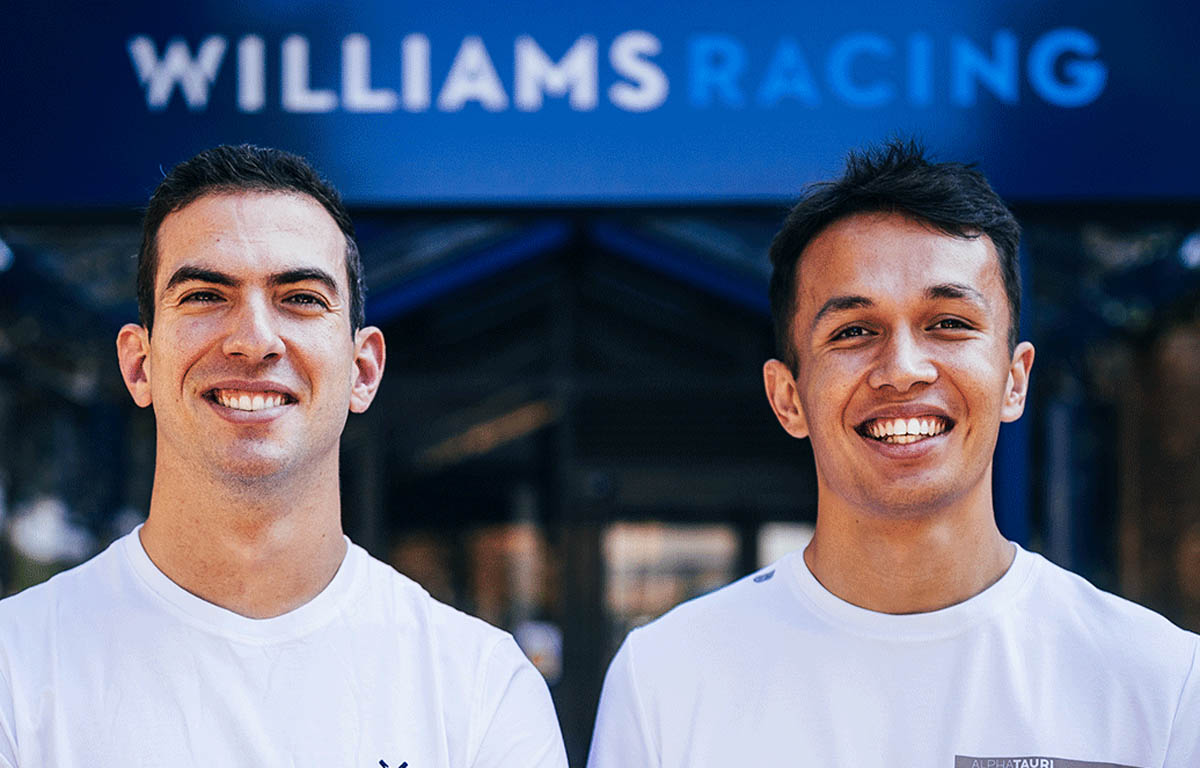 Williams' Nicholas Latifi and Alex Albon have both admitted to being confused about Formula 1's changes to sprint races for the 2022 season.
The sport's organisers have gone back and forth on sprint races for the upcoming campaign with initial proposals seeing the Saturday event act as stand-alone races. This was eventually dropped in favour of the same format as last year whereby the sprint race sets the grid for Sunday's grand prix.
However, now – after it was questioned last season – the winner of Friday's qualifying session will be regarded as the pole sitter and have that added to his personal statistics. Another change is the top eight drivers will score points rather than just the top three.
For the Williams drivers though, there remains confusion with Latifi mistakenly believing the sprint race will still be a stand-alone event.
"It's great that F1 has showed that they were going to be flexible and reactive to if it seemed like it wasn't working out," he said as reported by RaceFans.
"Clearly there were some criticisms about the format, and there was a lot of suggestions of ways to improve it.
"I think what they have done is probably exactly what a lot of people wanted to see, that's for a sprint race having no bearing on Sunday's race, meaning Friday's real qualifying sets the grid as it always has, and that's just an extra kind of shoot-out."
On the point change, Latifi praised the decision and said "people actually have something to gain because now it's the top eight score."
BREAKING: Sprint returns for the 2022 season 🤩

To be held in Imola, Austria and Brazil! 💫#F1 pic.twitter.com/lk3ojv8gbj

— Formula 1 (@F1) February 14, 2022
His new Williams team-mate Alex Albon had a better grasp of the rules but also needed another explanation.
"I was told that the grid for the main race has changed a little bit and that seems a little bit strange, that side of it," he said.
It was only after the details had been explained to him that he said "Okay, sounds good."
Albon was in agreement with Latifi with his approval of the points allocation.
"I feel like drivers are going to put a little bit more on the line now there's more points up for grabs," he said.
"I think that's all for it.
"The racing should hopefully be good, the cars should follow better. We have to see how that plays out. I think it's a good thing. I think they've chosen good tracks as well, which tend to promote good racing and we'll have to see."
As there were in 2021, there will be three sprint races for this upcoming season. The races will be held at Imola, the Red Bull Ring and Interlagos .
The races will be 100km long with each lasting around 25-30 minutes and the driver who finishes P1 will receive eight points, down to one point for the driver in P8.
Too many sprint race points being awarded in 2022?
Michael Schmidt feels that the sprint qualifying points system has gone too far.