Encouraging signs of life at Williams as Alex Albon bemoans missing Q3 slot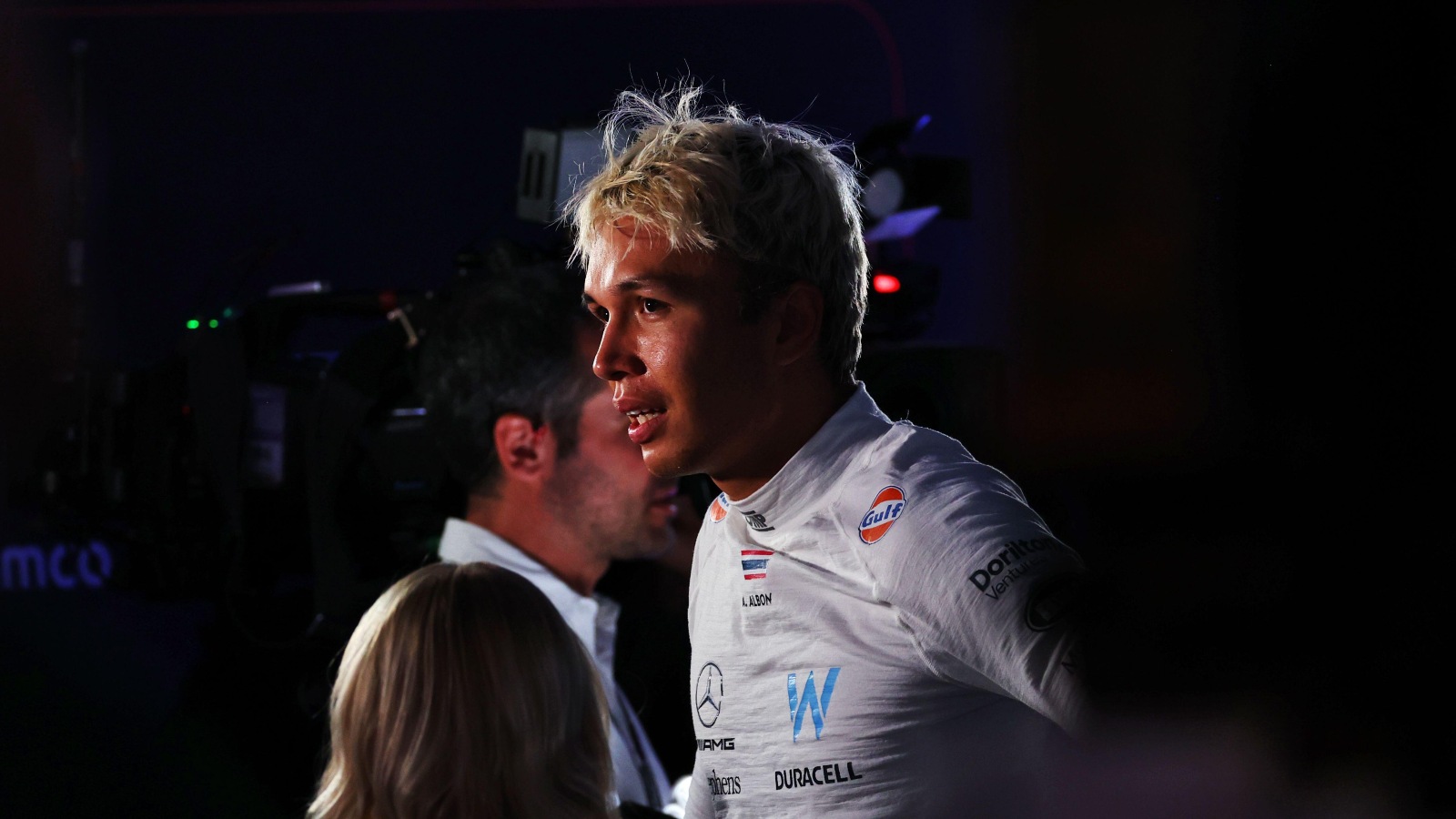 Alex Albon believes that had it not been for a broken front wing, then he would have been able to put his Williams car in the top 10.
Albon's performance was one of the biggest shocks of Bahrain qualifying with the Williams man defying expectation to move into Q2 while his team-mate Logan Sargeant also narrowly missed out, setting the same time as Lando Norris but being the second one to do it so finding himself knocked out.
Albon would go on to finish P15 but rather than be happy with where he ended, he was left to bemoan some bad luck that meant his chance of making it to the final session was over.
Speaking to media including PlanetF1.com, Albon revealed that he suffered front wing damage during Q2 and that stopped him from progressing any further.
"We deserve more," Albon said. "We had a very good Q1, truthfully speaking, possibly unexpected, that's for sure.
"But the pace was there, we've seen it a few times this year, where once the track conditions get cool and you can afford to slide a little bit more, we get away with it. But also we've got the pace, we've made some unbelievable steps forwards.
"If you look at where we were last year to this year, I think bar the Aston Martin, we must be equally, if not the biggest step forward. So I'm really happy.
"Unfortunately, in Q2, my front wing broke. I think it happens pretty much straight away as soon as I started, the flaps came off. So we couldn't complete a lap.
PlanetF1 recommends
Qualy: Max Verstappen starts his title defence with pole, Ferrari make tactical call
Lewis Hamilton labels W14 'average' and 'not alive' after Bahrain qualifying
Charles Leclerc explains tactical reason for early exit from Q3 in Bahrain
"When I look at the cutoff times, there was pace in the car because I had traffic in my last two quarters on my Q1 that I knew there was at least a couple of tenths on the table there. Which makes it frustrating because I do believe we definitely had a chance to get to Q3 today.
"So I'm this kind of frustrated/happy person because coming from winter testing on the base of the car, we've done a very good job."
Albon has proven himself somewhat of a Q1 specialist since moving to Williams, often able to move out of the session when not many would have predicted him to. The former Red Bull man said he enjoyed Q1 as it was a time when you cannot afford any mistakes.
"I really enjoy these Q1s because in our position, you really can't afford to have a mistake, you have to nail it on your first push lap in qualifying.
"It's a different mindset to other teams, which maybe can build into it a little bit more than us. But that's where we can catch people off guard and outperform whilst they get up to speed."