Williams want Albon to be 'harder with the engineers'
Williams boss Jost Capito wants his driver Alex Albon to toughen up a little bit with the team's engineers.
After spending the 2021 season on the sidelines as Red Bull's test and reserve driver, Williams brought Albon back into Formula 1 for 2022, announcing him as George Russell's replacement.
So far Albon has made a positive impression on the team, scoring all of their three points this season.
But, Capito feels that Albon can take another step if he takes that "fighter" attitude which he shows on the track, and also uses it with his engineers.
"He's a real fighter once he closes the sights," said Capito, quoted by Motorsport.com.
"But we think he could be more combative outside the car as well. He could be a bit harder on the engineers, for example. I think it would also create a better bond with them.
"But all in all, we are impressed. His year as a reserve gave him a good understanding of how the dynamics between a driver and a team work. He has seen a team working with the drivers from the sidelines and I think that helps him a lot."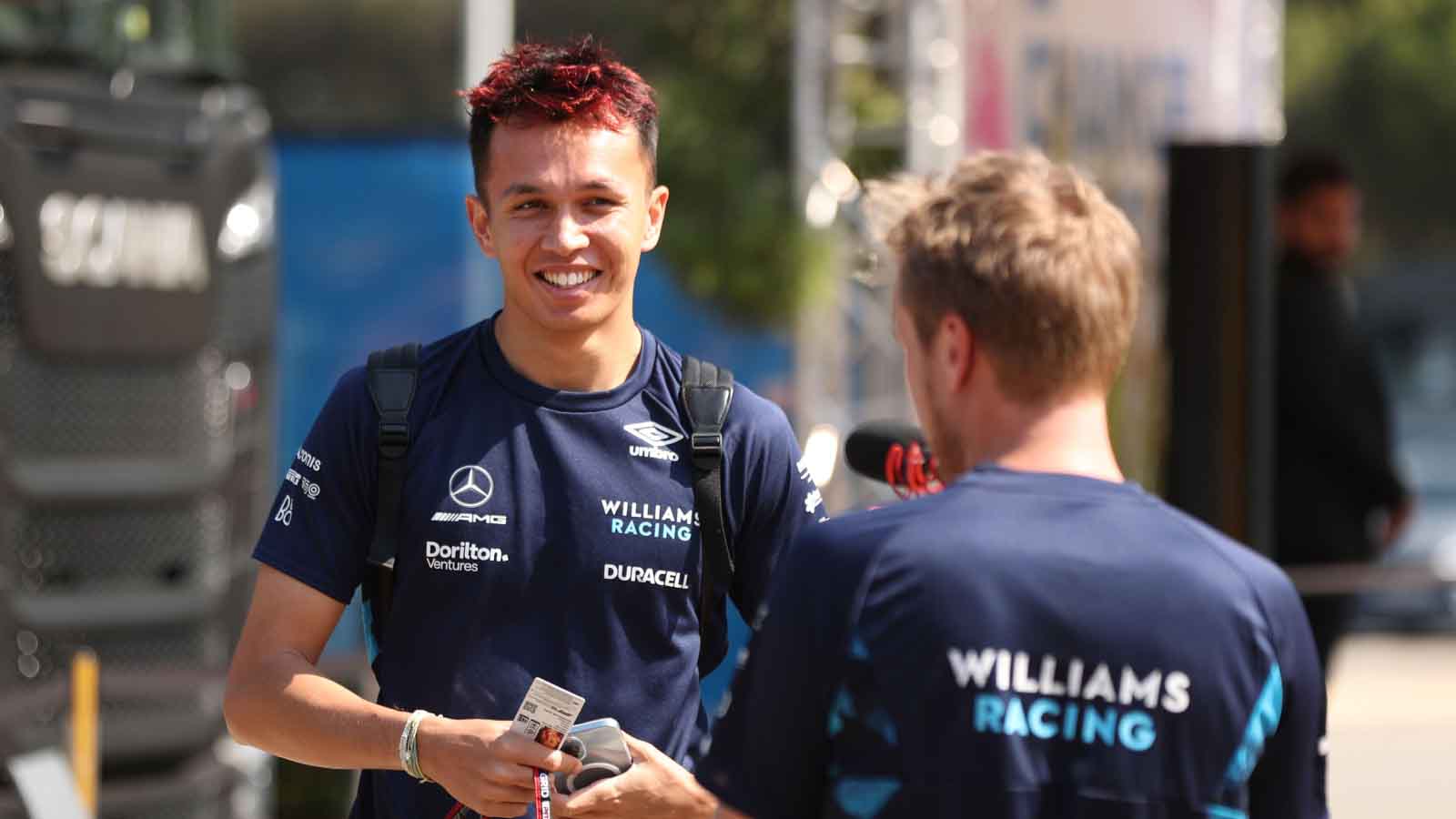 The Hungarian Grand Prix brought mixed fortunes for Williams, who actually topped the final practice session courtesy of Nicholas Latifi as conditions improved in the closing stages. Albon finished P3.
But qualifying and the race brought the return of dry conditions, with both drivers dropping out in Q1, while Albon finished the race in P17, with Latifi P18.
Nonetheless, Albon, who made Q2 in the upgraded Williams at the Austrian and French rounds prior to Hungary, feels that Q2 is now a possibility even if drivers ahead do not encounter issues.
Without a mistake at the final corner in Hungary, Latifi was in fact looking on course to make Q2.
"Before, I only reached Q2 when people in front of me made mistakes," said Albon. "Now, we have managed to reach Q2 twice on our own.
"I'm not going to say that this will always happen from now on, but I do feel that we are going into qualifying with a clearer aim. For Nicky [Latifi] and me that's great, this is what we want."
Before Fernando Alonso's 2023 move to Aston Martin was confirmed, Sky Sports F1's Karun Chandhok had suggested Albon as a replacement for the retiring Sebastian Vettel.
Albon though does not see himself leaving Williams as 'silly season' kicks into gear, inferring that Red Bull and AlphaTauri were the alternatives, neither team having a vacancy anyway.
"It's no secret that the seats at Red Bull and AlphaTauri are already taken," Albon stated. "For now, I'm having a great year and enjoying working with these people.
"Of course, we want to get to a better position, so we have to keep working to improve the car. I'm focusing on this year first and we'll see what the future brings."
Williams need Alex Albon to be that leader, asking the tough questions of his team
When Dorilton Capital bought the team from the Williams family midway through 2020, the US investment firm provided the injection of funds which Williams desperately needed and have since set about overhauling the personnel at the top of the team's structure.
On the track this is yet to truly pay dividends, but this is where Albon comes in.
As Capito mentions, Albon has watched on from the sidelines at Red Bull in 2021 as Max Verstappen claimed the Drivers' title with the team, Albon knows what a winning outfit looks like, what a winning car feels like, and he must indeed get combative with the engineers to move Williams in a positive direction.
Williams certainly are not standing still, the upgrade package which they introduced at Silverstone representing a clear concept change with the FW44, and they have without doubt looked more competitive since.
Albon impressed when he came into Formula 1 with Toro Rosso, lost his way at Red Bull, but now appears very much on form once again at Williams. He is already the leading driver in terms of performance and results, now he needs to get his elbows out so to speak and establish himself as the team leader, driving the development of the car for 2022 and beyond.
Torquing Point: Alonso's Aston Martin move and Hungarian GP analysis
Henry Valantine, Jon Wilde and Oliver Harden discuss the bombshell news that Fernando Alonso is moving to Aston Martin, as well as dissecting the Hungarian Grand Prix.