Russell: Williams 'anticipated' Qatar Grand Prix punctures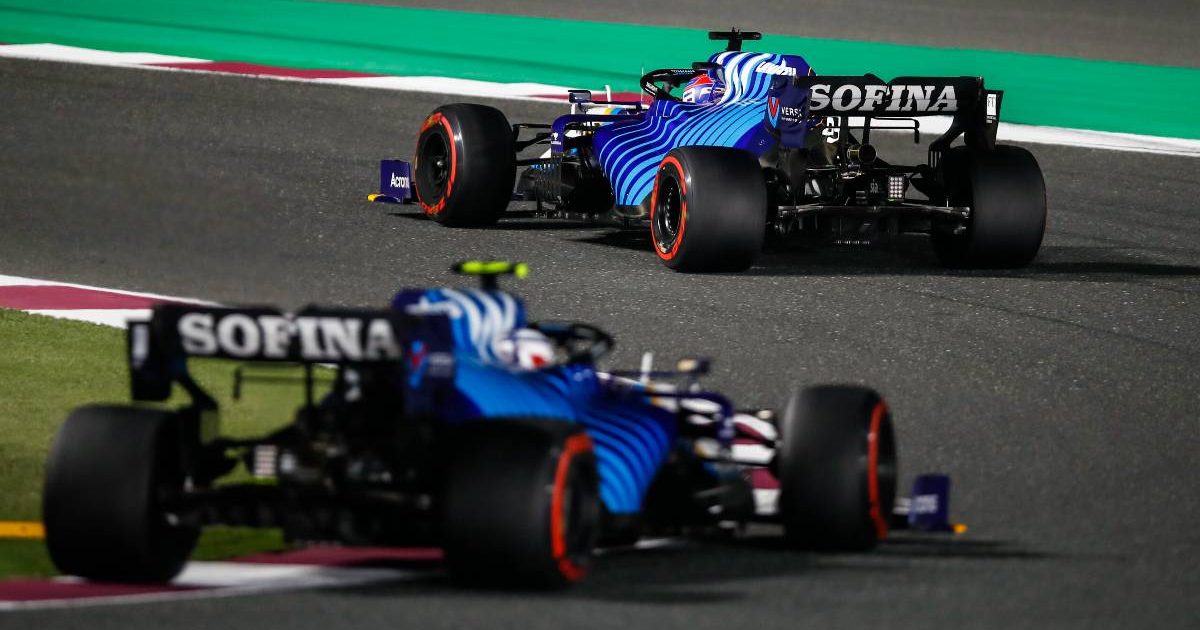 For Valtteri Bottas and Lando Norris their punctures in Qatar came as a complete shock, but Williams already knew it could happen.
The Losail International Circuit wowed drivers with its high-speed fast turns, but wisely Pirelli brought the hardest compounds in their range, the C1s, C2s and C3s, in hope that they could withstand the demand.
As it turned out though, they couldn't, at least not for several drivers.
With tyre management ruling for many throughout the grid, those that did try to push a little too hard paid the price, with Bottas, Norris and the Williams duo of George Russell and Nicholas Latifi all suffering tyre blowouts.
Norris in particular was furious, stressing that the failures should not have happened and were extremely dangerous.
And while his compatriot Russell also did not know that a puncture was coming at the time, he did say that Williams were aware prior to the race that it could happen.
LAP 54/57

Tyre woe for several drivers as Russell, Norris and Latifi all reports problems

A crazy finish to this one with three laps to go in Qatar 😲#QatarGP 🇶🇦 #F1 pic.twitter.com/JZTK13Ik7k

— Formula 1 (@F1) November 21, 2021
"No warning, but we actually anticipated that prior to the race," Russell told the written media in Qatar.
"It was literally just the outside shoulder of that front-left that was a limitation, probably a 10cm on the outside of the front left, and it would literally just go at some point if we kept pushing it.
"The reason for it is that we didn't have enough pace today. The high-speed corners where you need to manage, the corners leading onto the straights, and the guys were already right behind me in the high-speed corners, so if I manage any more, they would have just overtaken me regardless.
"These Formula 1 cars are so fast, tyres wear. You go through those right-hand corners, you're almost flat out in seventh gear, I don't know what the exact speed is, it's probably 270, 280 km/h, it's going to happen."
For Latifi his failure also came after upping the pace to defend as the Alfa Romeos closed in. But he does not regret the strategy which Williams chose.
"When I heard it was the tyre, I was like okay, well mine feels fine, I don't even feel front-left limited," said Latifi.
"I felt more rear-left limited because I felt as though I had been looking after it. But obviously the last few laps, just pushing flat out to keep the Alfas behind.
"I think we had nothing to lose trying to make that strategy work, especially with the Alfas behind us. They were our race and it just wasn't to be."
Latifi would retire as a result of his puncture, which occurred at the final corner, meaning he had passed the pit entry, while Russell crossed the line P17.