Williams: Arrogant not to question myself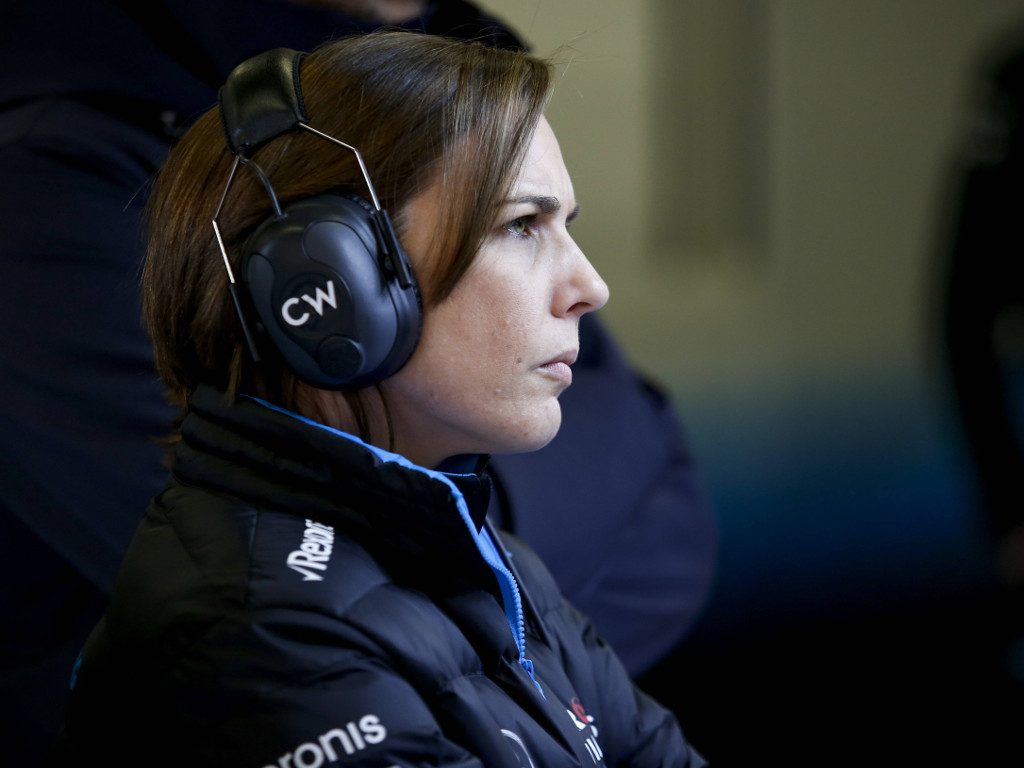 While there have been moments Claire Williams has thought of quitting, she says she doesn't want to be accused of being the person who brought Williams to the ground.
Williams are currently in the midst of their worst slump ever in Formula 1.
The team finished last in 2018, bagging seven points, however, this year it is even more dire with just one point from 19 grands prix.
Although Williams have tried to highlight even the smallest of improvements, those have been few and far between leaving one to wonder what 2020 will bring.
It has also raised questions about Williams' position as deputy team boss with team owner Frank Williams' daughter admitting she has had moments of wanting to throw in the towel.
"Yeah, of course I have," she admitted to Yahoo Sport.
"Anyone that doesn't have those moments of self-reflection and introspection should be accused of being totally arrogant.
"The situation has been horrifically challenging and very difficult but I'm always motivated by the people we have in this team, and they've never shown any signs of giving up, so I wasn't going to either.
"And what would it look like if I gave up?
"I wasn't prepared to give up because I would only be accused of being the daughter that brought her dad's iconic team down to the ground, and there was no way I was going to have that resting on my back for the rest of my life."
The team's poor performances have led some – most notably Jacques Villeneuve – to state that Williams is not the right person for the job.
She, however, insists she still has the full support of her father.
"He's given me this responsibility to look after the team, and in every conversation I've had with him, he's fully supportive," she said.
"He knows how tough this business is, one that is a whole lot tougher in this day and age, with social media and people calling you an a***hole left, right and centre. That just makes me dig my heels in more.
"When people turn around and say I should give it up, that just makes me fight even harder, and I've always been a firm believer that if you work hard, fight hard, then one day you will get your just rewards."
Follow us on Twitter @Planet_F1 and like our Facebook page.