Williams 'baffled' by stewards' investigation in Mexico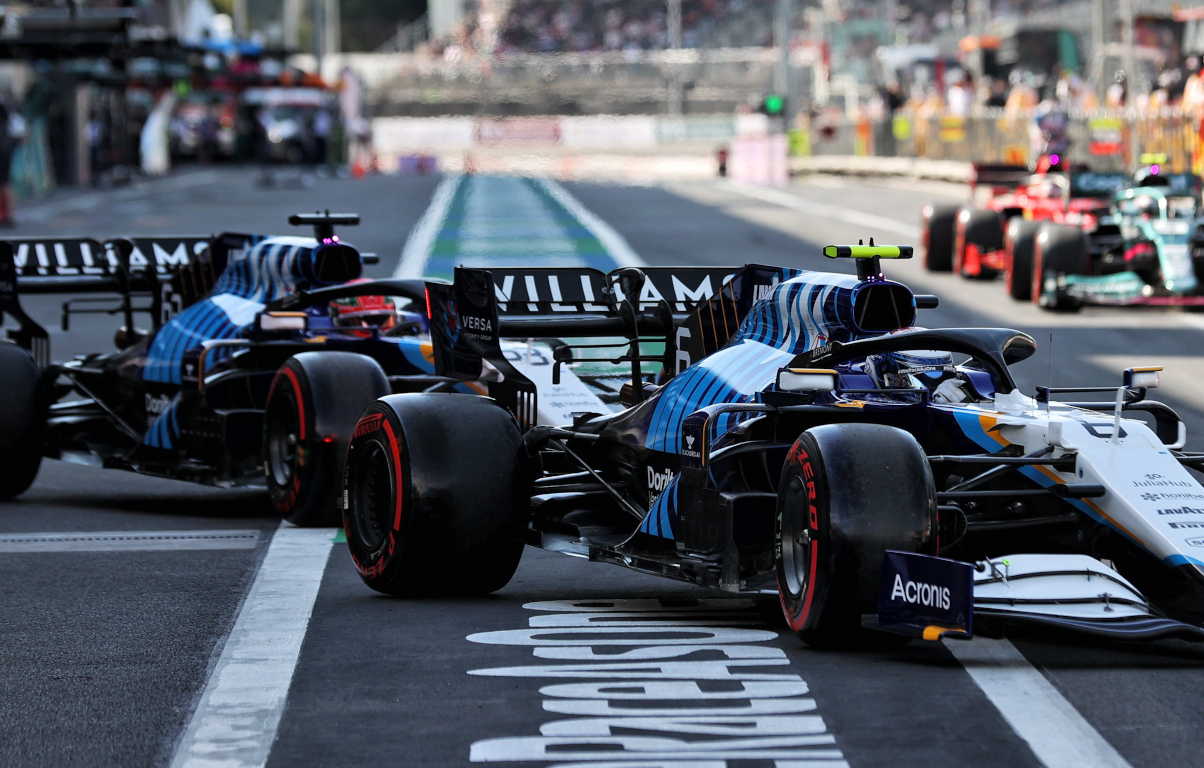 Dave Robson says he's "not entirely sure" what else his Williams drivers can do when they are the last garage in the pit lane and there's a queue in the fast lane.
Both George Russell and Nicholas Latifi had to face the stewards after qualifying for the Mexican Grand Prix.
The team-mates were investigated for a possible breach of Article 28.7 of F1's sporting rules, which states: "Any car(s) driven to the end of the pit lane prior to the start or re-start of a practice session must form up in a line in the fast lane and leave in the order they got there unless another car is unduly delayed."
In the mad dash to put in a lap in Q1 after a red flag for Lance Stroll's crash, Williams' rivals formed a queue in the fast lane as they waited for the green light.
The Williams team-mates, exiting the pits from the very last garage in the pit lane, pulled out of their garage and position their cars on the inside before squeezing into the fast lane queue as it began to move.
Go, go, go! 🟢

Just under 11 mins of Q1 remain#MexicoGP 🇲🇽 #F1 pic.twitter.com/8PloJN8Opo

— Formula 1 (@F1) November 6, 2021
The stewards, thankfully for Williams, saw reason and accepted the team's explanation that "unless they are first to move to the fast lane, the positioning of their garages which are located at the end of the pit lane makes it impossible for their cars to join the end of the line of cars already there."
Robson, Williams' head of vehicle performance, is perplexed as to why this was even raised by the stewards at the Autodromo Hermanos Rodriguez.
He says the teams spoke about this after the Turkish Grand Prix and yet Williams were still called up on Saturday.
"It was subsequently discussed by the team managers and there isn't really anything else you could do," he told Autosport.
"Hence why we're a little bit baffled that we have to go and see the stewards."
He added that Williams was "not entirely sure why it's such an issue.
"The rules are that you have to leave the pit lane in the order that you got there.
"Obviously when there's a queue in the fast lane, they're blocking our way and it's a bit awkward to get out.
"But I think what we did was the best we could do and the safe and correct thing to do."
Latifi will line up P13 on the Mexican Grand Prix grid with Russell, who has a grid penalty for a new gearbox, P16.