Williams bemoan 'bad luck' for parts shortage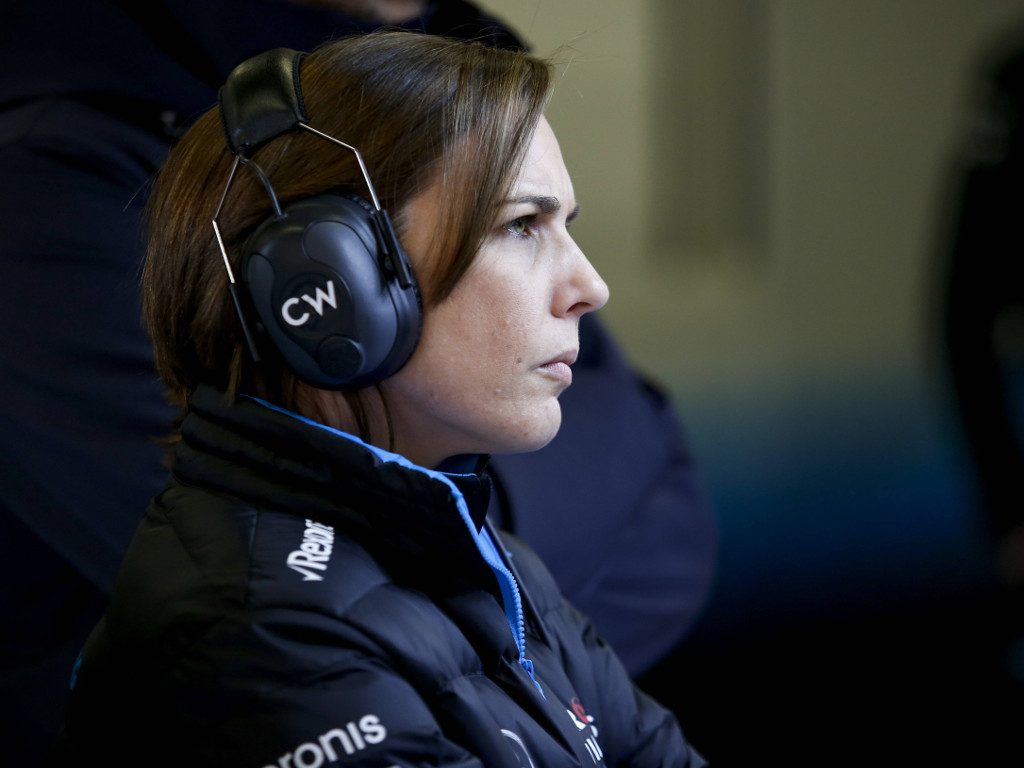 Williams have been rocked by a parts shortage in the second half of the season, and deputy principal Claire Williams says it's down to a "huge run of bad luck".
The issue started in Singapore when George Russell was punted out of the race by Romain Grosjean, with the Briton then suffering a wheel problem that saw him crash in Russia.
Russell's team-mate Robert Kubica was called into the garage shortly after that incident, with Williams confirming a shortage of parts as their reason.
Williams missed the start of testing this season with their FW42 not ready in time, and ever since then things haven't really recovered for the Woking outfit. The parts shortage that has then followed was simply a "huge run of bad luck" according to Claire Williams.
"We've had a huge run of bad luck which, considering the year that we have had this year, is probably not wholly surprising," she told racefans.net.
"A lot of the race attrition that we had with the front wing damage in particular has been predominantly out of our control. We've had racing incidents with other drivers coming into the car and causing those issues. But it has put an enormous pressure on the team, clearly, particularly in operations and manufacturing.
"I have to say, the job that has been done at the factory in order to make sure that we are back at a level we need to be, they've done an amazing job."
Kubica was caught out by the wind in qualifying at Suzuka which left the team with another major repair job on their hands to get him ready for the race.
Typhoon Hagibis caused qualifying to be pushed back to Sunday before the race, seriously restricting the time Williams had available.
"Everybody saw the job, together with the rest of the garage because everyone had to work together, to get Robert's car ready for him to go out for the race on Sunday afternoon," Claire Williams continued. "How they did that is quite extraordinary.
"But I think the way that everyone's been doing at Williams over the past many months this year has been extraordinary, considering we were always on the back foot after testing, not getting the car to Barcelona in time and then getting race quantities up to the quality that we wanted. [That] has better marathon for everybody."
Despite the difficult season it has been, Claire Williams believes other teams on the grid would have been forced to retire cars too in a similar situation.
"I think any team that was in the same position as us would have been in the same position, having to retire [from] races. Because trying to keep up with Formula 1 these days when there are so many race days in close succession and when you have incidents, it's really difficult.
"We're not, and I can't imagine many teams are, in a position to be able to take many more than five front wings to a race. And you're doing two or three of those over the course one and you've back to back the next weekend. What do you do?
"So this is not a situation that could be only something that Williams would find itself in. I'm sure other teams may have found themselves if they'd have had the misfortune that we did.
"This is not, and it shouldn't be perceived as, a reflection on our ability to get race quantities to the track. It's certainly not, because we do manage to do that. It was just a conspiracy of bad luck with a double-header and a load of incidents that were out of our control."
Follow us on Twitter @Planet_F1 and like our Facebook page.