Williams look to Imola for clues about Silverstone
Having to adapt to a new format for the British GP, Williams will draw on the experience of last year's two-day Imola event to guide them through.
Last season, as Formula 1 strung together a 17-race calendar over a six-month period, the teams tackled a two-day race weekend for the Emilia Romagna Grand Prix.
Williams rose to the occasion with George Russell running in 10th place before he unfortunately crashed with Nicholas Latifi narrowly missing out on a point in 11th place.
Dave Robson, Head of Vehicle Performance, hopes to draw on the lessons learnt in a weekend with just two practice sessions as the team prepares for a new format at Silverstone with F1 introducing sprint race qualifying.
"The event at Silverstone is always a highlight of the Formula One season, as well as an iconic event of the British summer," said Robson.
"This year, the event is notable for the experimental format which will see traditional Qualifying take place on Friday evening and then a Sprint Qualifying session on Saturday afternoon, before the main grand prix on Sunday.
"For us, this represents quite a change in how we approach, plan and execute the event. Fortunately, we have the experience from the Emilia Romagna Grand Prix in Imola last year to help guide us and to give us some insight into how the other teams are likely to approach the two free practice sessions."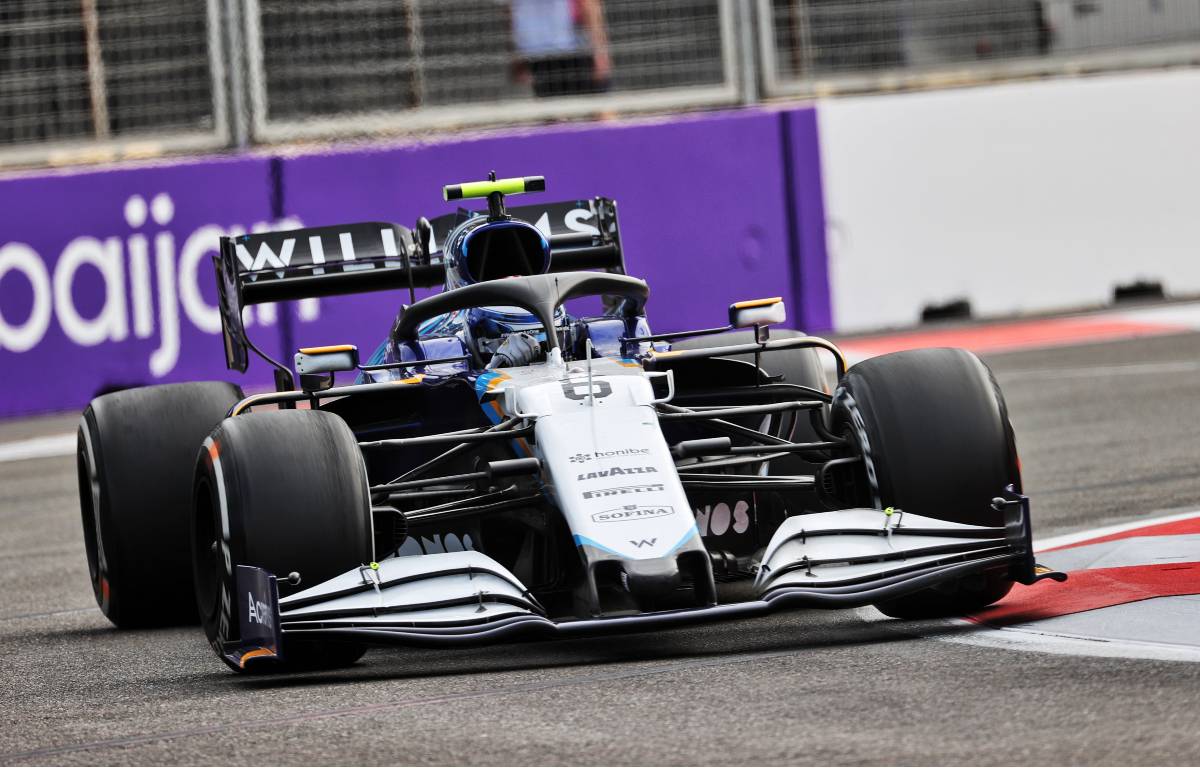 Show your support for Williams with their latest official merchandise collection
Williams, though, have bagged just one point at the British Grand Prix since their 2015 double points-haul with Felipe Massa P10 at the 2017 race.
The weather in England, often windy and wet, doesn't play to the team's strengths.
Robson added: "Silverstone remains one of the most exciting and most loved circuits on the Formula One calendar, and its mix of dramatic high-speed corners and frequent short straights places tremendous demands on both the cars and the drivers.
"Crucially, the influence of the wind – and potentially the rain – can quickly change the character of the circuit and with only one free practice session before the qualifying session, it will be vital to understand the conditions quickly and to get to a set up that the drivers are comfortable with.
"Having enjoyed some good fights with the midfield teams at the last few events, we are very keen to continue our recent form in front of a large home crowd, which will include many of our colleagues who don't usually get to travel to the circuit.
"The whole team is motivated and excited by the challenge ahead of us as we face the new event format at one of the best venues in the world."
Follow us on Twitter @Planet_F1 and like our Facebook page.