Williams copied Aston Martin's paint trick in Melbourne
At the Australian Grand Prix, Williams took inspiration from Aston Martin by ditching some paint on the FW44 as a way of weight-saving.
Formula 1 is only three races into its new regulatory era and at this stage, a lot of the teams find their challengers overweight.
Aston Martin had a solution, that being to lose some of the paint from their car, that saving around 350 grams, with some teams believed to be as much as 10kg overweight.
Williams were next to try that tactic, rolling out an FW44 onto the track for the Australian Grand Prix which was sporting less blue.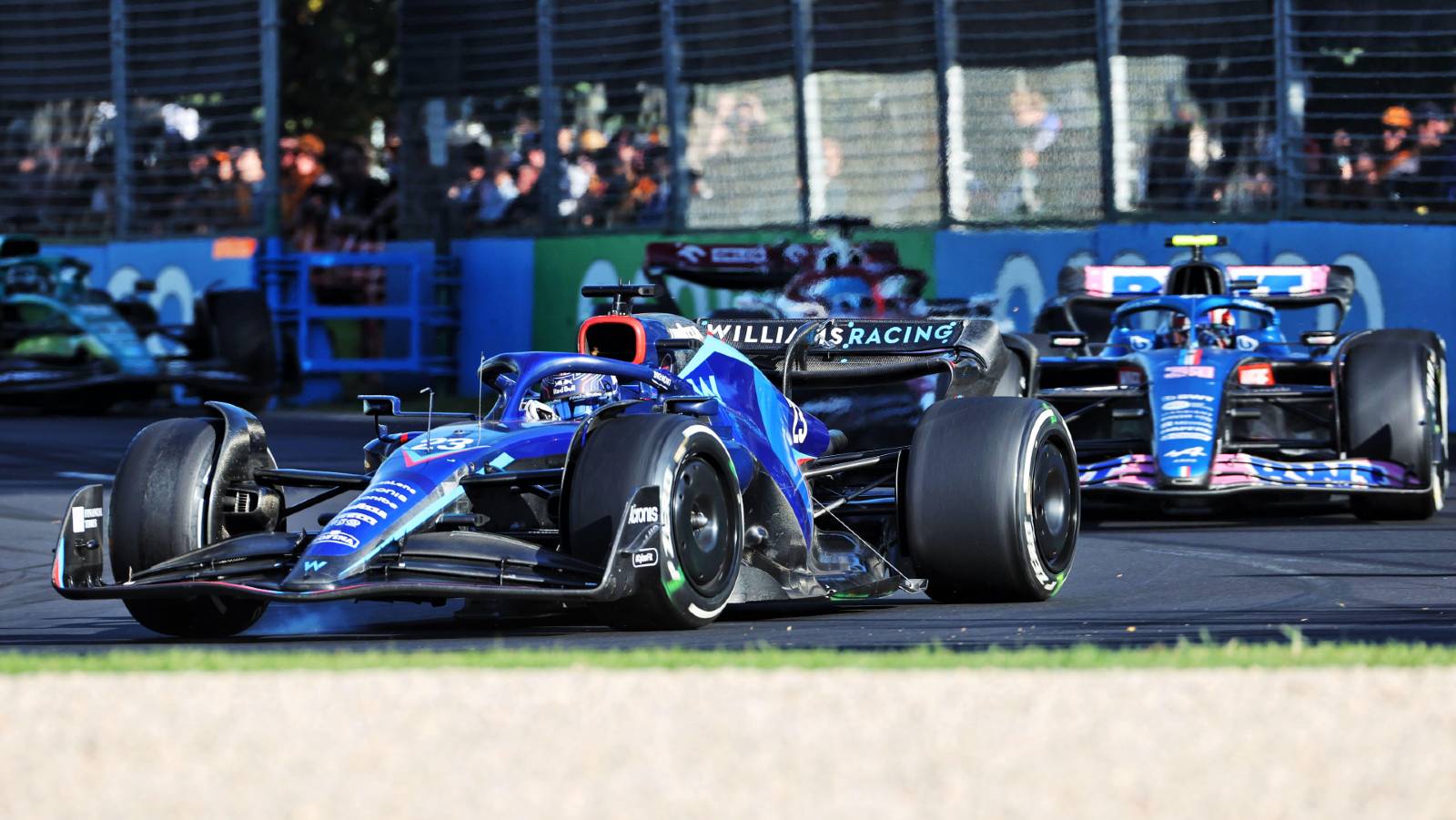 "Of course, you always aim to make the car even lighter and the colour design does its part to reduce the weight of the vehicle," said Williams' head of vehicle performance, Dave Robson, quoted by Motorsport-Total.com.
"It's a very big task to get these cars under the minimum weight. We will continue to work on that as well, even though we have no idea where we stand in terms of overweight in comparison. It's hard to say."
Interestingly though, Williams driver Alex Albon believes the FW44 is "average" in the "medium-fast and fast sections" and "fast on the straights".
So their "weakness" is actually the slow corners, "especially on the brakes".
Albon pulled off a mammoth stint on the C2 tyres at Albert Park, only stopping on the penultimate lap for a mandatory stop on his way to a P10 finish, earning Williams' first point of the season.
At this stage, it takes huge strategy calls like that for Williams to make the top 10, but Albon is hopeful for the future after revealing upgrades are on the way "soon" to boost the team.
"With that, we want to improve the balance," he added. "But we are not talking about a fundamental problem here. We just have to see it gets better."
Robson believes progress is being made on balance, as well as controlling 'porpoising', the phenomenon of these ground-effect cars bouncing down the straights.
However, that bouncing is a concern as it risks damaging the underneath of the car and so currently acts as a limitation.
On the subject of balance, he said: "We've made some progress there and I think we are starting to get pretty good at chassis height, set-up and 'porpoising' so we have the car in the right window.
"But if we don't get it ideal, we risk damage to the underbody. So that's probably our limit.
"Other than that, all we need is a bit more downforce to get the tyres up to temperature properly and generally make us faster. But a lot of what you knew is no longer relevant this year and you have to rethink."
Torquing Point: 2022 Australian Grand Prix
The latest episode of Torquing Point takes a deep dive into the events of the 2022 Australian Grand Prix.