Williams are forbidden to poach F1 staff from Mercedes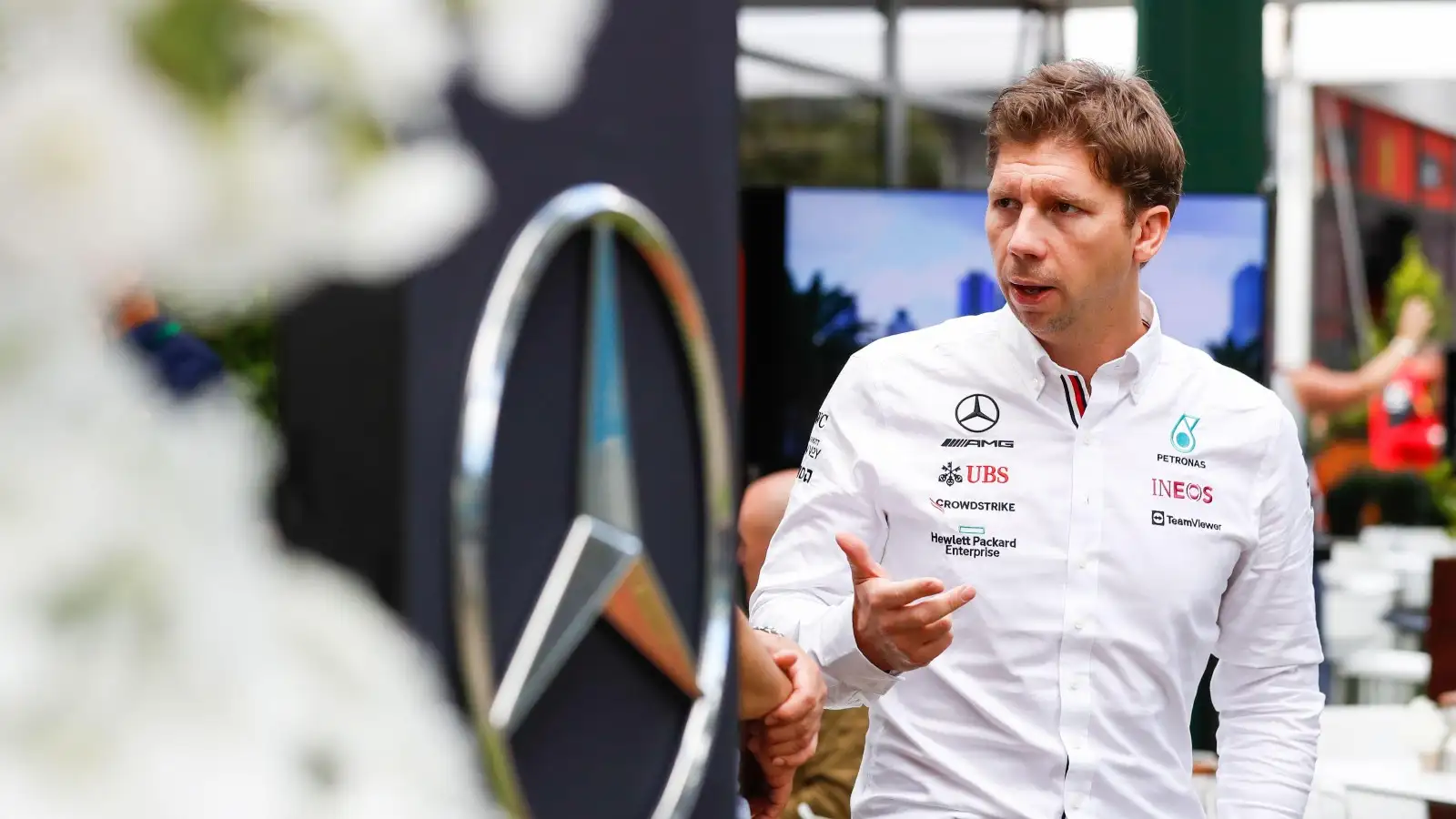 Williams principal James Vowles confirmed that his move from Mercedes cannot serve to open the floodgates for others to follow.
The exit of Jost Capito from the Williams team boss role at the end of 2022 sparked a fresh 'silly season' in Formula 1, this time with the team principals enjoying a game of musical chairs.
And Williams made their move by securing the services of James Vowles, who left his position as the chief strategist at Mercedes to become a team principal for the first time in his Formula 1 career.
Commonly key personnel changing teams like this would be subject to a period of gardening leave, though Mercedes did not impose that on their long-term servant Vowles, allowing him to make a swift switch to Williams.
For a team like Williams which is intent on climbing its way back up the Formula 1 order, searching to rediscover their past glory days, the prospect of Vowles cherry-picking staff from the eight-time Constructors' champs Mercedes would be very tempting.
But, Vowles confirmed that it is a prospect which cannot become reality following his move.
Put to him by Auto Motor und Sport that he likely is not allowed to poach staff from Mercedes, Vowles replied: "That is correct. But that's not just the case between Mercedes and me.
"Anyone who leaves a team cannot simply take people with them. In my particular circumstances, I know some very intelligent people from other organisations that I'm in touch with."
Mercedes though are one of the teams who have seen several key staff members depart over recent years, Vowles joined by the likes of Aldo Costa, statistically the most successful designer and engineer in F1 history, plus figures like Andy Cowell, the former chief of their engine division.
Of course, these are just a few Mercedes-specific examples of wider staff departures across F1 teams, and so Vowles would be more than happy to see some of these figures find their way to Williams alongside these "very intelligent" people he is targetting.
Mentioned that the top teams had lost staff because they could not offer them higher paycheques, Vowles replied: "They did. And hopefully some of them will find their way to us."
It is not a case of Williams being understaffed though, as it was pointed out to Vowles that the team has around 800 people making up its workforce right now.
So, he was asked whether this number is too high, with a lower number potentially making space for some key staff acquisitions to be made?
Vowles argued that it depends on how effectively those staff are working in this Formula 1 cost cap era, though on that front, he suggested that Williams have perhaps not been as efficient as they should have been.
"It depends on what the 800 people are doing and how efficiently they work within the budget cap," said Vowles. "That's what it's all about, efficiency.
"I don't think we were particularly clever in working out the cost cap. We are in the process of changing that. The number of employees falls back on this.
"To answer your question: there are different models. But if you look at the top teams – Red Bull, Mercedes and Ferrari – they employ a lot of smart people. That's what you strive for."
PlanetF1.com recommends
Mercedes reveal aggressive upgrade plan with both factories at 'fast pace'
The five drivers that should be on Audi's F1 2026 shortlist
F1 chief 'more than nervous' as Red Bull suspect as many as 'six teams' over cap
So, since Vowles cannot take the people from Mercedes with him to Williams, he was asked to name which one item he would have brought to Williams with him from his former employer if he were allowed.
As it turns out, it is not an item that he would take, but rather the "culture" that is instilled at the Mercedes team.
"There is a culture within Mercedes that what you did yesterday or today will no longer be good enough tomorrow. You have to constantly adapt to change and evolve – and do it with transparent methods. I would like to bring this little piece of culture to Williams.
"You just have to put yourself in Williams' shoes: This team has been in survival mode for years. You don't concern yourself with what will happen in 12, 18 or 24 months. You think about what you have to do tomorrow to get through the day. The team was at this point – not only through their own fault, but because of a lack of investment and other things.
"And this culture that I just described: change everything, adapt, improve and move forward. This is an incredibly powerful culture because suddenly you stop thinking about tomorrow and instead focus on what you need to do to be better in 12 or 24 months. Or you no longer worry about survival but about evolution."
Though Williams have only one point on the board after the first three rounds of F1 2023, the team generally seems to have taken a clear step forward from 2022.
That tally could have been boosted nicely if Alex Albon had not crashed out in Australia, at a time when he was running comfortably in the top 10 off the back of making the final Q3 stage of qualifying.