Williams have data leak concerns over helmet-cam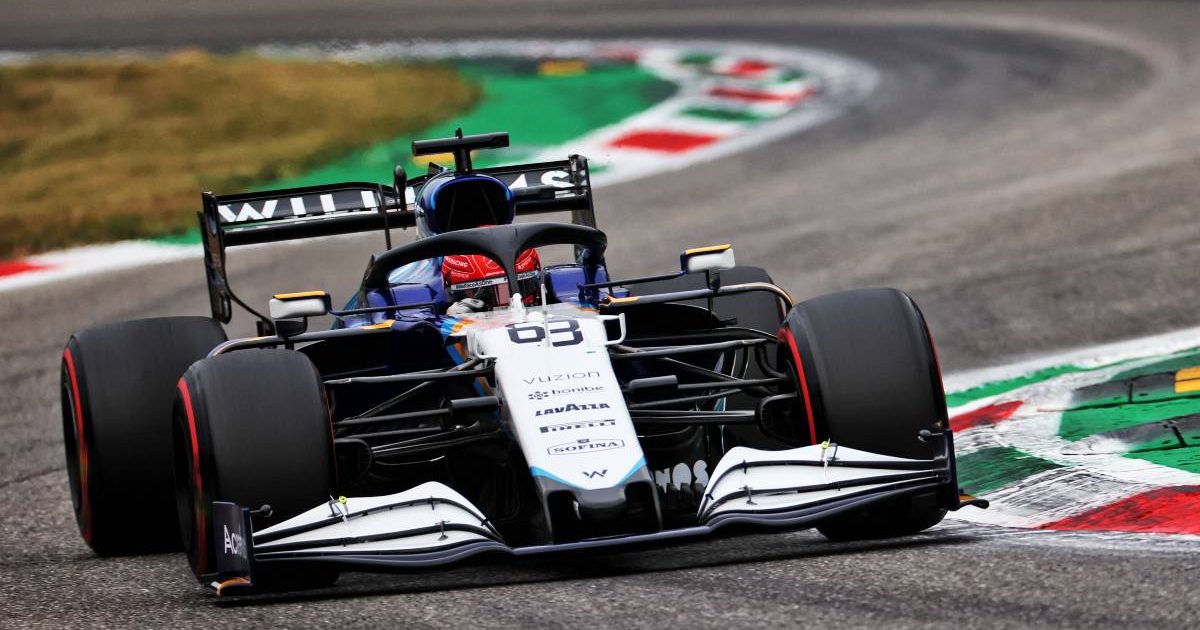 Williams back the introduction of a new helmet-mounted camera to Formula 1 coverage, though do have concerns over the data it gives away.
The concept was first introduced back at the Belgian Grand Prix, giving viewers a look around the iconic Spa-Francorchamps circuit on board with two-time World Champion Fernando Alonso.
Helmet-cam was then back by popular demand at Monza, this time used by Williams' George Russell, allowing the audience to see the future Mercedes driver at work.
But while this addition is fantastic for the viewers, the same could also be said for rival teams, who may be able to pick up some important data from seeing the steering wheel of a competitor close up.
And so, this is the only concern Williams have with the introduction of helmet-cam.
"It's not ideal really I suppose from our point of view," said Dave Robson, Williams' head of vehicle performance, as quoted by GPFans.
"But then again, if people find it interesting and entertaining then that's all part of the sport, isn't it.
"It's probably not where I would choose to put the camera for us but if people like that view, it's okay I think."
#F1 helmet cam. The helmet mounted set up is just this little box and lense, weighing a few grammes. So far it's only certified for Bell helmets. pic.twitter.com/8wg6l0FaL9

— Craig Scarborough (@ScarbsTech) September 10, 2021
F1 TV are offering PlanetF1 readers 10% off both monthly and annual subscriptions! In order to claim this fantastic discount, click the following link and use the promo code PLANETF10 at checkout!*
*The offer ends at midnight on September 26 and excludes Netherlands
A long-term feature of the Williams steering wheel is that the dashboard continues to be mounted above it, rather than building that screen into the wheel as other teams have done.
It is not something though that Williams are planning on changing, as they see no disadvantage to their current design.
"We've looked at it before and decided it wasn't really worth the effort and it was absolutely fine where it is, stationary," Robson confirmed.
"I don't know how much they actually look at it when the wheel is turned anyway, to be honest. You'd like to think they have better things to do at that point in the corner.
"It's something we will continuously review or as and when we redesign the steering wheel but I think we're pretty comfortable with where it is at the moment."