Williams want investment search completed by summer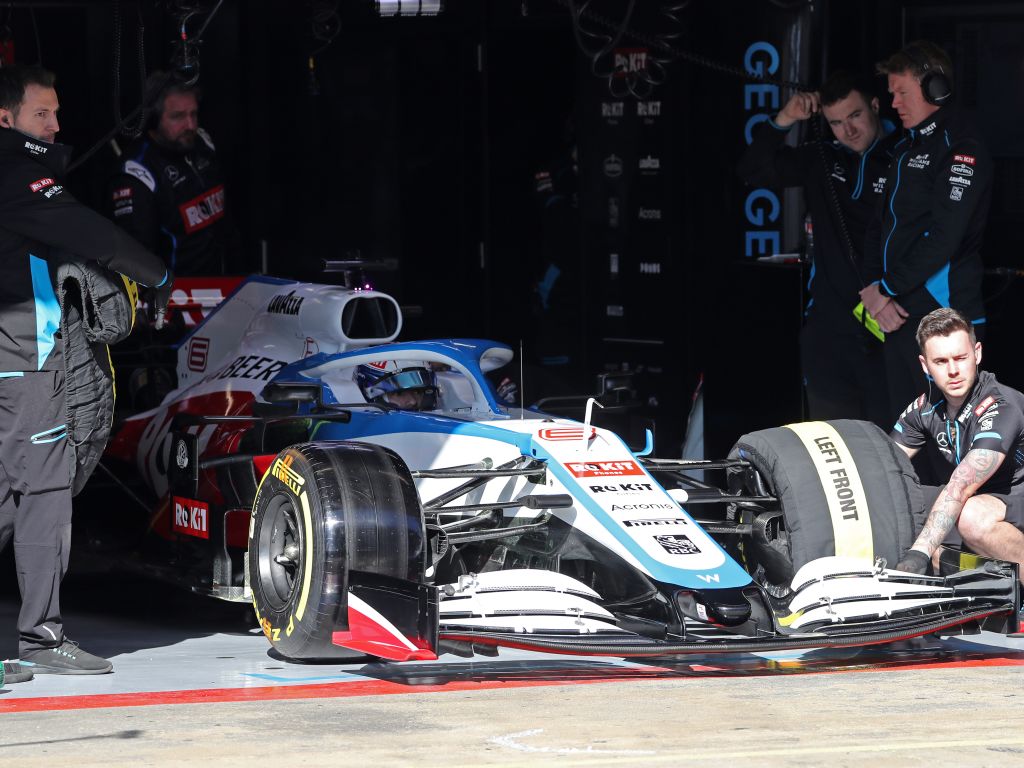 Williams are hoping to have completed their search for new investment or perhaps even a new owner by the summer.
On Friday the team announced that they had served notice to terminate their sponsorship deal with ROKiT and were beginning a process to raise funds which could involve selling the company.
It is a time of financial uncertainty for Williams, but they hope to have a deal concluded by the summer.
Asked by Autosport for a timeframe on the process, deputy team principal Claire Williams said: "We haven't put a timeframe on this process, but we want to complete it within the next three to four months.
"We like to do things fast in F1 don't we? And we feel that we can achieve it in that timeframe.
"But we are fully funded throughout the remainder of this year to continue racing as and when we can go back to the circuit."
The team's founder and owner Frank Williams has long been firmly against selling the team, but Claire Williams says this search for investment is about a greater need.
"This is not about the Williams family, and putting Williams up for sale," she said.
"This is about trying to secure the future of our team.
"What Frank has always done is to ensure that he puts the team, the business and our people first. And that's what we're doing now.
"Equally Frank always wants to be as competitive as possible.
"One of the main reasons that we're doing this is to attract inward investment into the team, in order that we can firstly capitalise on the new regulations that are coming forward in 2021 and put this team in the best possible position to be successful.
"At the end of the day, that's all that matters to us."
Williams have slumped to the back of the Formula 1 grid with a new low arriving in 2019 as the team scored only one point.
Claire Williams says the regulations haven't been "kind" to the team in recent years, so they are determined to secure the funding to make sure they can make the most of the new cost-controlling measures that are arriving in 2021.
"It takes money, and we need inwards investment in order to achieve what we want to achieve and to help us with the ambition that we have in F1," she said.
"The sport hasn't been kind to us because of the various regulations that have come in, and mostly because of the expenditure.
"Now with these new regulations, that's set to change to a degree.
"I certainly sit here today genuinely very confident about this team's future and our ability to succeed in our sport again, because the environment in which we can compete is changing.
"We're now making this decision to source inward investment in order to help us achieve everything that we want to, to help us fulfil all the plans that we've been putting into place and to drive us even further forward.
"It's absolutely the right day to be doing this in Williams's history.
"I have every confidence that we will find the investment that we need."
Follow us on Twitter @Planet_F1 and like our Facebook page.