Williams always knew Jost Capito 'wouldn't be here for five to ten years'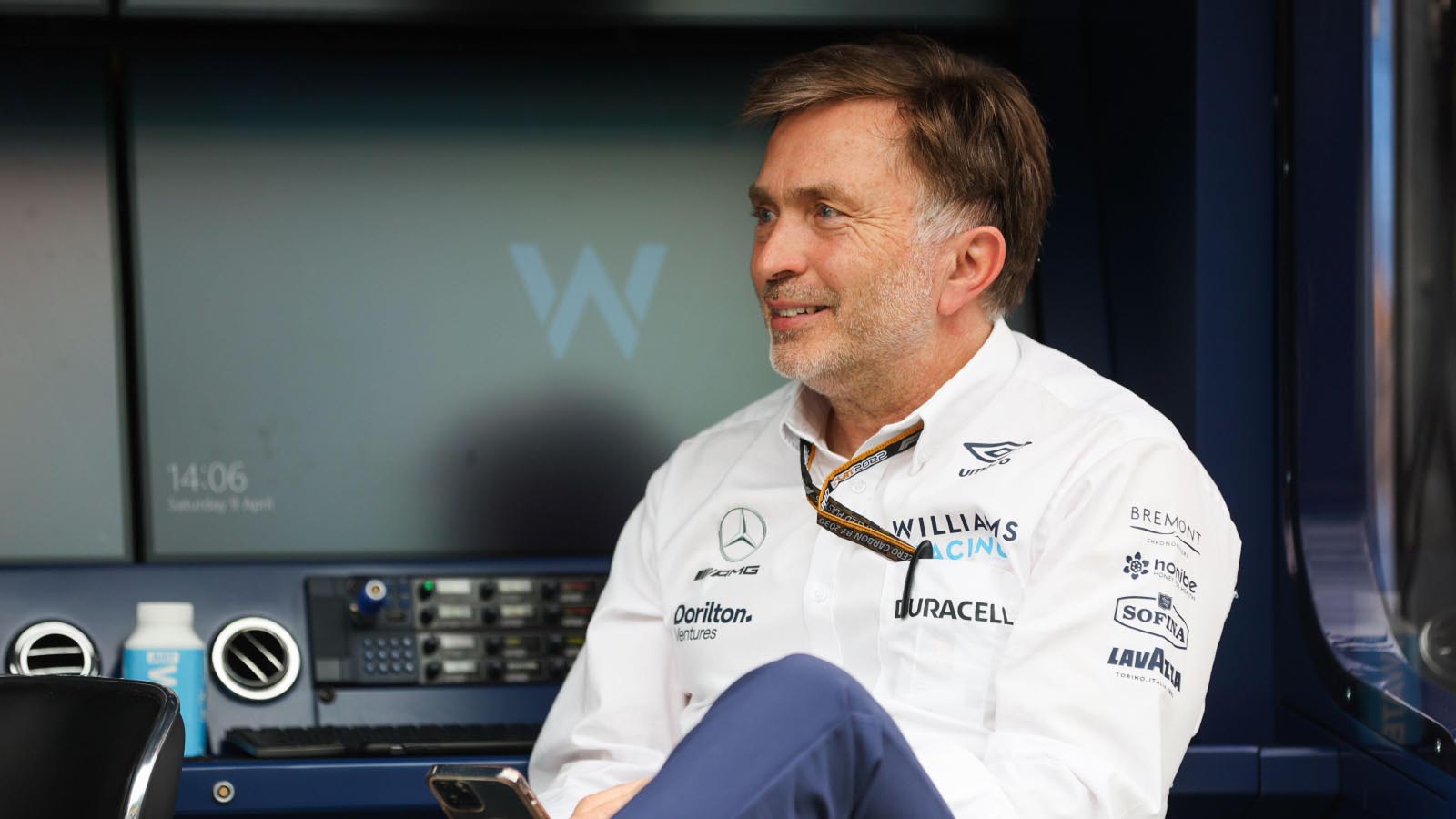 Although Jost Capito's exit after two years in charge at Williams came as a surprise for those outside the team, it seems Williams never expected it to be a long-term relationship.
Williams announced in December 2020 they'd appointed Capito as the new Chief Executive Officer. Almost two years later to the day, they announced he'd stepped down.
Speaking in his first interview since his departure, the 64-year-old told AutoBild that "from the beginning the plan was always that I do this for two years, three at the most".
"So we talked about what was the right thing to do now, and then it became clear pretty quickly that now was a good time to hand it over."
Williams' sporting director Sven Smeets, who joined the team at the same time as Capito, says he always knew the German wouldn't be there for "15 years".
"It was a little strange to see him leave," Smeets, who worked with Capito at Volkswagen told motorsport-total.com.
"But Jost is 64 and I knew he wasn't 15 years old.
"I came here to help Williams and bring the team back to the top. And that's why I'm still here. I just wanted to be a part of that journey."
PlanetF1 recommends
Williams officially confirm sponsor deal with iconic F1 brand Gulf Oil
Gallery: All the angles as Williams unveil Gulf-inspired FW45 car
Alex Albon wants discussions over 'confusing' FIA political statement ban situation
Capito wasn't the only person involved in Williams' off-season shake-up, the team also saying goodbye to technical director Francois-Xavier Demaison.
Smeets added: "We'll definitely catch up over a beer and I'm pretty sure we'll be seeing FX somewhere else soon. But Jost already knew he wouldn't be here for five to ten years."
As Capito exited stage left, Williams welcomed a new team boss in James Vowles, Mercedes' former chief strategist.
New driver Logan Sargeant, who will partner Alex Albon this season, is looking forward to working with the Briton.
"He's worked with young drivers at Mercedes before, so I hope I can learn from him," he said.
"He's going to be a great team leader and with the experience he's gained at Mercedes, he'll take the team forward. They've gained a lot and hopefully that can be implemented with us too and give us a good chance of moving forward. "
Williams unveiled their 2023 colours on Monday, the team opting for a deep blue livery complete with Gulf sponsorship.
The new car, though, won't be seen before it hits the Silverstone circuit on 13 February for a shakedown, nine days prior to the start of pre-season in Bahrain.