Williams present Mick Schumacher with a very slight glimmer of hope for F1 2023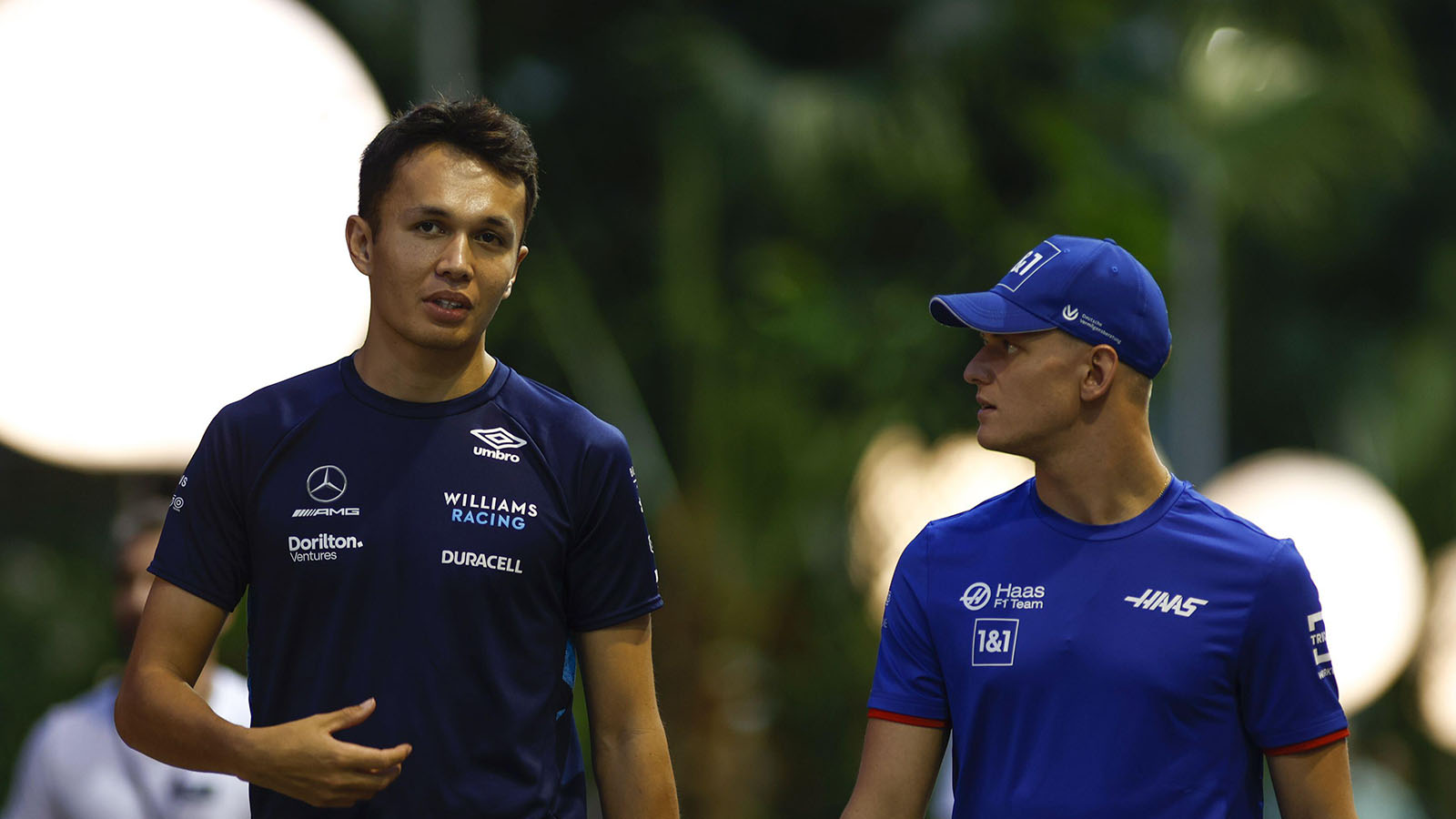 Mick Schumacher could find himself on the Williams shortlist for F1 2023 if Logan Sargeant fails to acquire his SuperLicence to race in Formula 1 next season.
Sargeant, who will earn another SuperLicence point if he completes 100km of running during second practice on Saturday at Interlagos, is Williams' clear number one choice to replace the outgoing Nicholas Latifi.
But, if he fails to reach the magic 40-point mark – the total number of points needed to obtain a SuperLicence and race in F1 – then Williams will need to go back to the drawing board and re-assess their options.
However, before that potential scenario even becomes a distinct possibility, Sargeant can also secure his F1 future with Williams by finishing P5 or above in the F2 Championship which concludes in Abu Dhabi next week.
If that does not materialise, Williams boss Jost Capito has said Schumacher could become an option for them – but he won't be the only one.
"If it doesn't work out with the SuperLicense [for Sargeant], everyone who has experience and a SuperLicense is an option," Capito told Motorsport-Magazin when specifically asked about Schumacher.
Asked if Williams had considered Schumacher even before announcing their intentions with Sargeant, Capito replied: "We have dealt with all those who come into question.
"But it hasn't yet been decided whether Mick will stay at Haas or not. It would not have been possible to do that yet."
Capito was also asked what it was specifically about Sargeant which has made Williams want to bring a rookie driver into their line-up alongside Alex Albon.
"First and foremost his development," Capito said.
"If you compare his qualifying results in particular with those of his team-mates, he was always better in qualifying – even against a Piastri. That shows that his speed is there.
"Making a fast driver reliable is possible, but to make a reliable driver who is slow and make them fast, that's not possible. Just like with the car, it's exactly the same.
"He has to learn. He made the breakthrough, he was really good as a rookie in Formula 2, won races and was always good in qualifying.
"When he's with us in the Academy, he also has to get to Formula 1 quickly and show what he can do and learn there."
Assessing Mick Schumacher's Williams chances
All signs are suggesting that Schumacher's time is over at Haas, a case of when, not if, Nico Hulkenberg replaces him on the grid for the F1 2023 season.
Williams is technically the only other team left with an open spot until Sargeant's SuperLicence status is confirmed, but there is a very strong chance he will be able to acquire it in Abu Dhabi next week.
Even though Capito did not specifically single out Schumacher as the number one alternative if Sargeant failed to acquire his SuperLicense, saying "everyone with experience and a SuperLicence is an option", you have to strongly assume that Mick would at the top of the shortlist, or at least very close to it.
But, sadly for those who do want the Schumacher name to remain in Formula 1 next year, the chances are looking very remote. It looks like Mick is going to have to continue his motorsport career in another series before trying to find a potential way back in 2024.
Michael Schumacher Ferrari F2003 fetches whopping $13m at auction