James Vowles arrival is not a sign of Williams following a Haas model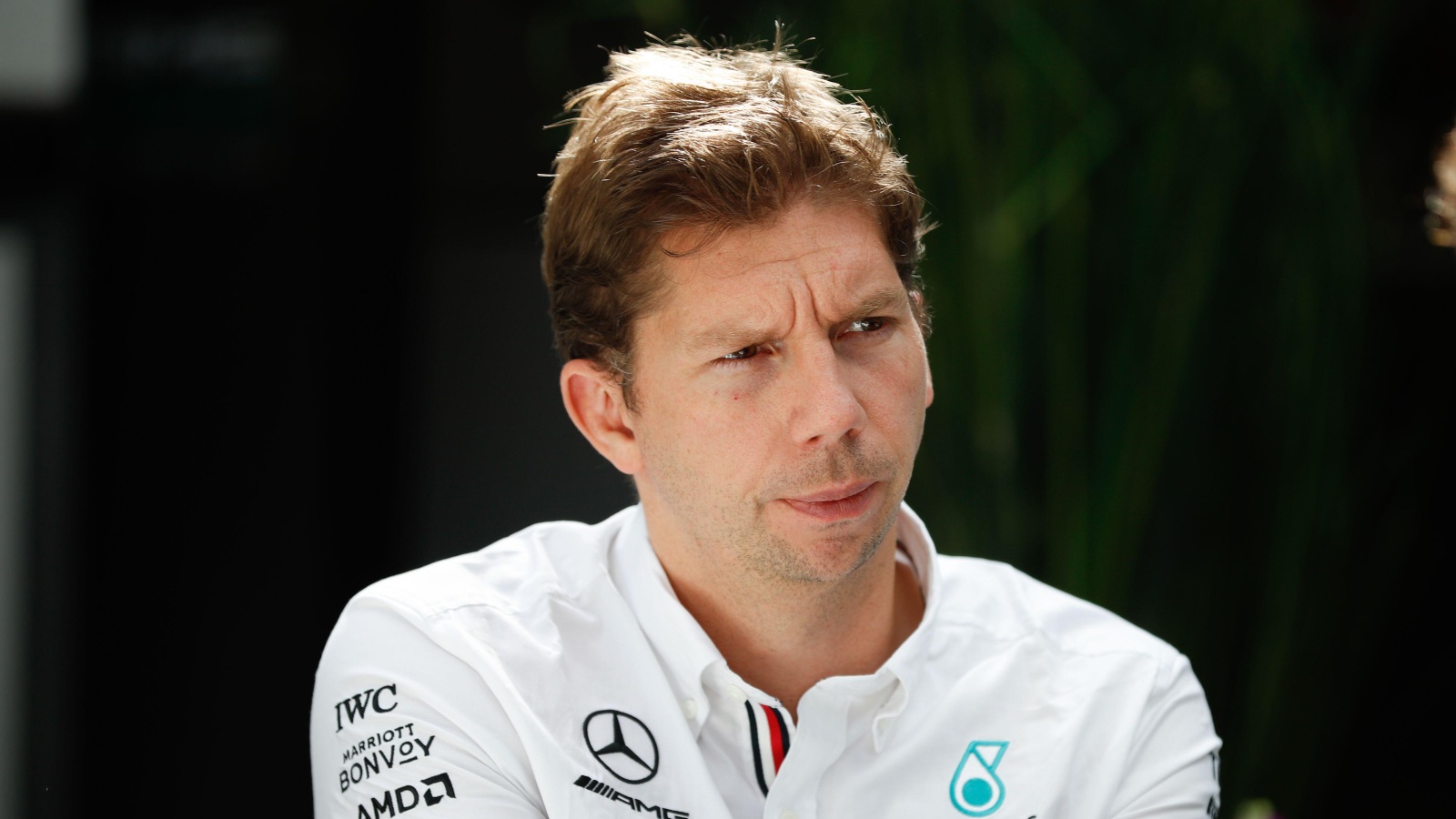 Not for the first time, Williams have denied James Vowles' arrival as the new team boss will mean closer ties to the Mercedes team.
Vowles was one of the big-name moves during Formula 1's off-season, the Briton swapping his Mercedes chief strategist role for that of Williams' new team principal.
It's a move that has former F1 driver Karun Chandhok wondering "whether there's some Mercedes element to this deal".
Explaining his thoughts, he continued: "It's very rare that you find someone certainly in a senior position of a team move across with zero gardening leave, and James has done that, so clearly a very amicable thing."
However, Williams' head of vehicle performance Dave Robson insists Williams will remain an independent outfit.
"We are happy with the cooperation with Mercedes," he said, "but Williams has always been a highly independent team.
"They provide us with some amount of hardware that is extremely good but we need to take the rest of it forwards on our own, or at least be prepared to do that.
"I don't think we want to follow a Haas model."
Haas have very close ties to Ferrari, the American team not only running Ferrari engines but also buying all the permitted parts such as the car's suspension from the Italian team.
PlanetF1 recommends
Gulf Oil provide fresh hope for future Williams FW45 livery takeover
Most F1 wins by engine: Ford still surprisingly high ahead of F1 return with Red Bull
Christian Horner explains reason for snubbing 'flattering' past Ferrari offers
Robson isn't even willing to commit to using Mercedes' engines after their current deal which ends in 2025.
"We'll see what the future brings," he said.
Vowles replaces Jost Capito, the German having shocked many outside the team when it was announced in mid-December that he'd left his role as Williams CEO just two years after signing.
Capito has since revealed his position was never a long-term one, it was always going to be two or maybe three years.
But while Vowles' arrival means Williams will have a brand new team boss, one who has never been in the role of team principal, Robson is confident the Briton has already learned the job working alongside Toto Wolff at Mercedes.
"I think it's very important for the team to have someone who now finishes off that journey and brings us forward again," said Robson.
"When he arrives in a couple of weeks' time we'll find out what he's got planned. I think what he does bring is obviously a wealth of experience from Mercedes and its incarnations before that.
"He knows what it takes to be at the top and stay at the top.
"I think personally, he's very ambitious, he's clearly very smart, so we're looking forward to getting him onboard and letting him direct us on the next bit of the journey."
Vowles' first official day in the Williams job is February 20.