Williams 'pretty close' to resolving porpoising issues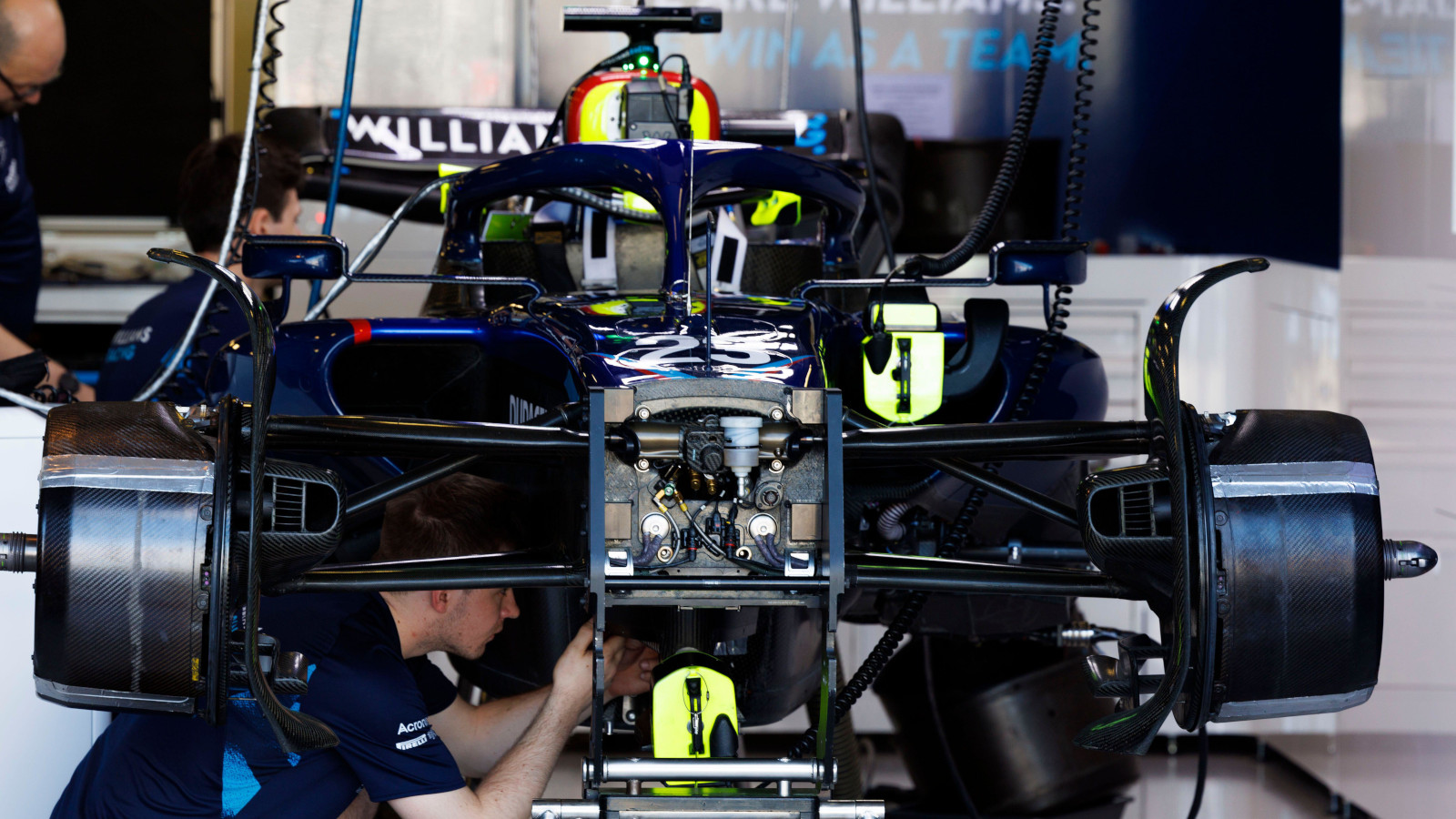 Williams believe they are closing in on the right operating window for the FW44 that minimises the car's porpoising.
But, says the team's head of vehicle performance Dave Robson, if they get it even slightly wrong, they risk "damaging the floor".
Williams got off the mark at the Australian Grand Prix, Alex Albon scoring a point with an epic 57-lap opening stint on the hard Pirelli tyres.
Pitting on the penultimate lap, he rejoined the race in 10th place, scoring his first point as a Williams driver.
It was a solid result for the team after a grand prix in which the FW44 seemed to suffer with less porpoising than many of its rivals.
That, Robson says, is because they are "pretty close" to figuring out the right window in which to operate the car.
"In terms of the ride height and the set-up, the porpoising, we are getting pretty close to operating in the right kind of window now," he said as per GPFans.
"YES BOYS, YES! WOO!!!" 🤩 pic.twitter.com/pv8Up7K2je

— Williams Racing (@WilliamsRacing) April 11, 2022
It is, however, a fine margin.
"If we get it a little bit wrong," he continued, "we risk damaging the floor so that is probably our limit, we are pretty close to where we want to run it.
"I think the rest of it, other than that one little balance issue we are trying to sort out, we just need a bit more load, that will help get the tyres in the window and make us quicker everywhere."
Robson, though, concedes there is still work to be done getting on top of Williams' issues.
"There are a couple of limitations," he added, "so there has been one consistent theme with the balance, through corner balance that the drivers have been vocal about.
"We have been chipping away at that since we arrived in Bahrain for the test.
"We have definitely made some progress, there are a few more new components in the pipeline that should help with that so there is a little bit of that to sort out."
Williams' efforts have not been helped by Nicholas Latifi's spate of crashes, the Canadian suffering three already this season.
Robson believes that in the FW44 Williams have found the right design philosophy for this year's all-new regulations.
"Of course, you have to be open-minded that there could be a better overall concept," he told by Motorsport-Total.com.
"But for the moment, I think our concept fits. We also have room to improve it further."
Williams closing in on right operating window
Williams have been struggling with porpoising this year, but they now believe they are getting close to finding the right operating window for their car to minimise the issue.