Williams' 'radical' FW44 catches the eye in Barcelona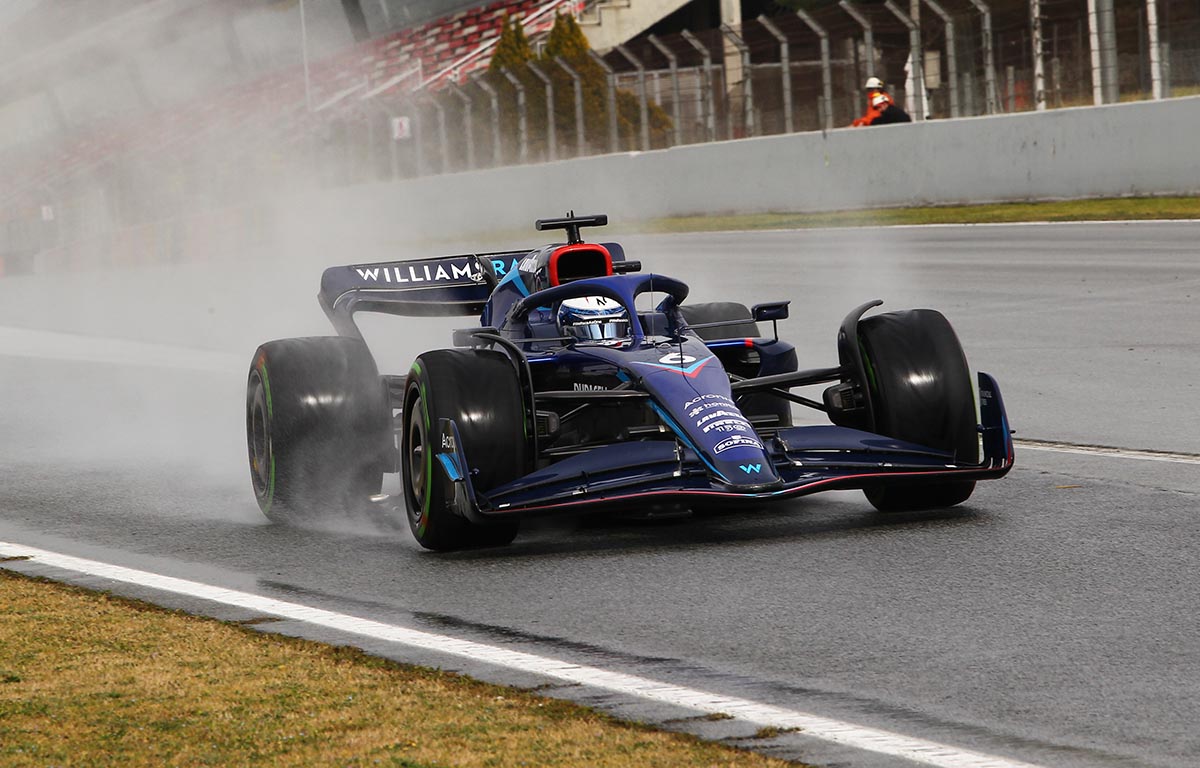 The new Williams FW44 has caught the eye of its former World Champion Damon Hill following three days of unofficial testing at Barcelona.
The new 2022 regulations give Williams, like all other teams not named Mercedes or Red Bull, a chance to dream again of fighting for positions higher up the grid and one day, perhaps, fighting for wins and World Championships.
In Williams' case, that journey back to the top has been an incredibly long one so far. Since 2004 when Williams were P2 in the Constructors' Championship for a second straight year, they have finished P4 or lower in 16 of the 18 Formula 1 seasons which have followed.
The rot really set in from 2018 to 2020 when Williams finished bottom of the pile for three consecutive seasons. The 2021 campaign represented a minor improvement having risen to P8, but if the team is to make real progress then they were one of the teams in desperate need for the new regulations to help – and team boss Jost Capito insists they are "on the case" of trying to improve.
And while we are still in the dark as to where Williams will fit in the 2022 pecking order, there is no doubt that their interpretation of the new regulations is on the bold and extreme side.
Throwing it back to the FW44's first run captured from above 🤩 pic.twitter.com/w4SEdzCSKV

— Williams Racing (@WilliamsRacing) March 1, 2022
With a rather sharp front nose and some aggressive looking sidepods leading into an incredibly tight-packed back end of the car, Williams, compared to its rivals, does stand out from the crowd.
And, on the latest edition of the F1 Nation podcast, Hill name checked Williams and Ferrari as the teams that stood out to him, pointing out some similarities along the way.
"The Williams is incredibly radical," Hill remarked. "It's phenomenal, the packaging on that thing."
"Williams are a bit like Ferrari in [their situation].
"Their Prancing Horse was hobbled a bit when they had their problem with their power unit, and they were clipped back, and they've been in reset mode, as have Williams.
"So they've basically given up [on 2021]. Last year was like a wasted year, and they've been able to maybe devote more of these resources on the 2022 car. That's maybe why they're interesting.
"If Mercedes think that Ferrari are six months ahead, then you might see that the Mercedes and Red Bull have had to expend too much energy on fighting a championship last year. Let's see what happens there."
Ferrari's sidepods and bodywork is so deeply cut that it looks like you would be able to have a bath in them and, while also standing out to Hill, he does have concerns whether their aggressive shape will translate into further improvement on the track.
"The side pods and the bodywork [on the Ferrari] are so unique, it's phenomenal," he added.
"But I've heard one very experienced car designer, from a while ago, look at a Ferrari and go, 'Hmm, that looks like it was designed by committee.
"The front end looks like it was going one way, and the back end looks like it was going somewhere else."
"Nobody really knows what's going to work in the new regs, but there's such a difference [up and down the pit lane]."
PlanetF1 Verdict
'Radical' Williams FW44 catches the eye
The Williams FW44 has caught the eye of Damon Hill.