Williams 'right' to remove wing from Kubica's car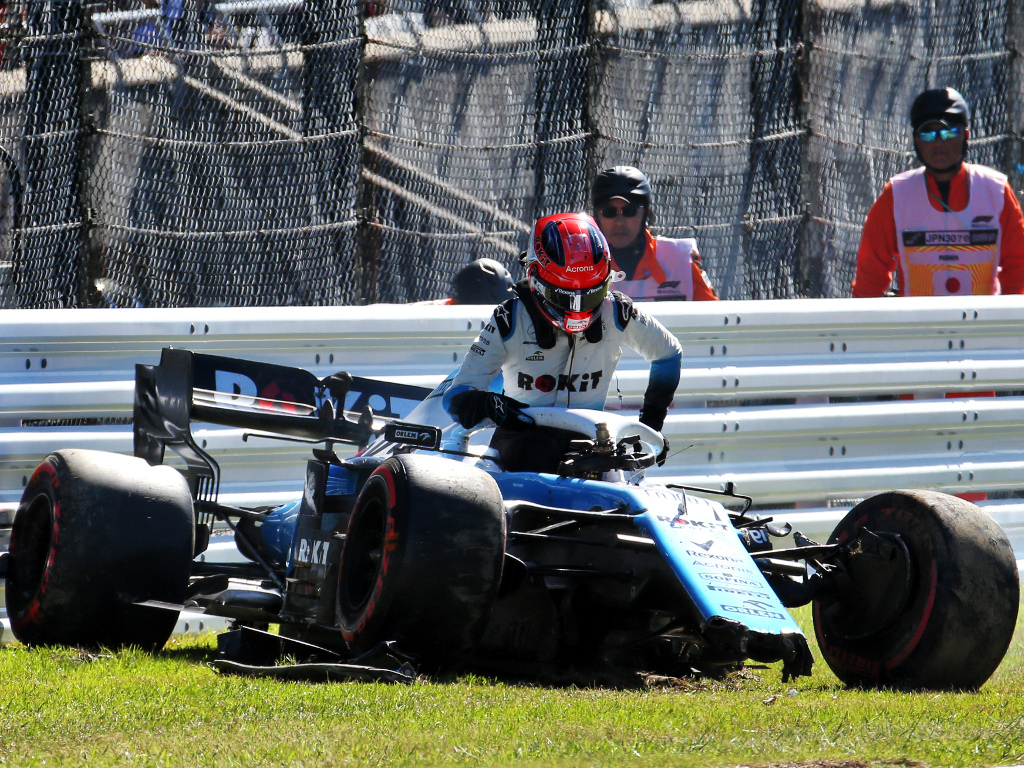 Claire Williams feels Williams were vindicated in their decision to remove the front wing from Robert Kubica's car in Japan, after all he did crash in qualifying.
Kubica was frustrated with the team when Williams made the call to remove their brand new front wing from his FW42 ahead of Sunday morning's qualifying.
The Pole believed the team had not acted in the correct manner as they had not spoken to him about the decision before removing it.
However, as he crashed in qualifying, hitting the wall on his first lap, Williams says he proved the team made the right call.
She told RaceFans.net: "I think what happened in qualifying proved that we probably made the right decision because we did not want to jeopardise that front wing," said Williams.
"It was a very clear decision. That front wing was never supposed to be raced anyway on Sunday. That wasn't the intention.
"It was going to that event in order to evaluate it, it was its first outing, the factory had done an extraordinary job just to get it to that race because of the attrition that we'd had prior to that.
"It was a test item for Friday running only. It obviously proved to be a pretty strong component. But because we've got a lot of evaluation work to do on it to understand why it's as strong as it is we didn't want to take the risk particularly on a weekend where the weather wasn't ideal.
"We chose not to run it and as I said, it proved to be the right decision because otherwise we would now be down a brand new front wing that the put a huge amount of work into in order to get it to that event and we've still got a lot of work to do to evaluate it which was the plan coming here, and for Austin as well.
"We would have jeopardised that if we put it on the car."
Kubica will leave Williams at the end of this season with the Polish driver reportedly in line for a test driver role at Haas.
Follow all the action from the Mexican Grand Prix with the PlanetF1 live centre