Williams rues 'brutal' year for F1 team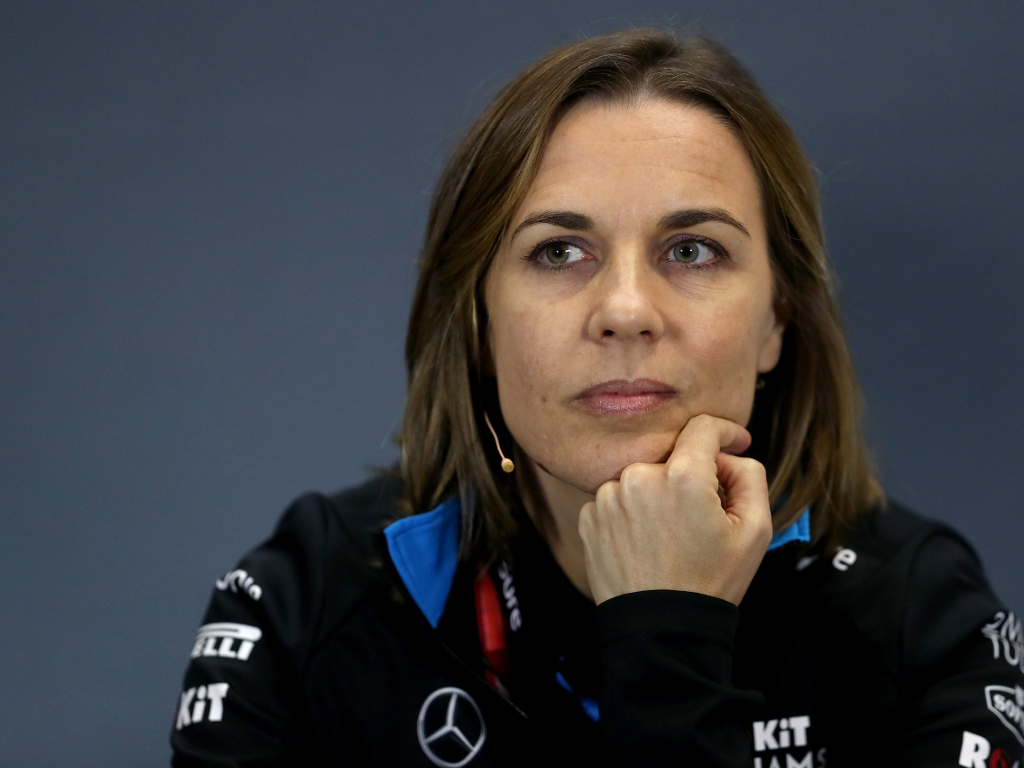 Williams may have scored fewer points this season than in 2018 but Claire Williams believes last year was the "worst" for the F1 team.
Third in 2014 and again in 2015, Williams' form began to drop off in 2016.
The team fell to fifth in the championship, managing just one podium result in the ensuing two seasons.
However, it was still a shock to everyone when, in 2018, Williams scored just five points the entire season.
The team took a different design approach to their FW41, which proved to be a disaster.
That continued into this campaign when Williams failed to make the start of pre-season testing, putting them on the back foot.
The team has yet to recover, scoring a single point in 19 races.
Williams told The Guardian: "It has been a brutal year for me, it has been a brutal year for everybody at Williams.
"We have all had our challenges going through this but I have always said the true test of character is how you react in difficult situations.
"That you don't give up when the road gets rocky, you keep fighting.
"That's one of the greatest lessons my dad taught me. He didn't have easy racing and easy rides."
The deputy team boss, though, is adamant the picture is not as bleak as it looks from the outside.
Williams have made changes to the operations, planning departure and the technical team which Williams says are beginning to pay dividends.
"Last year was the worst year," she insisted. "I understand why people would see this year as worse but they can't see behind the scenes.
"Last year I could not see how things would get better imminently.
"This year Williams is in a different place entirely.
"I know what is coming and I believe in it. Last year I didn't really believe in it."
She added: "I am not about to give it up because I believe in what I am doing. I don't let the noise get in the way.
"I have learned a lot about myself in these two years. I have learned I am stronger than I ever thought I was."
Follow all the action from the Brazilian Grand Prix with the PlanetF1 live centre