Williams are 'two to three years' away from the maximum of the team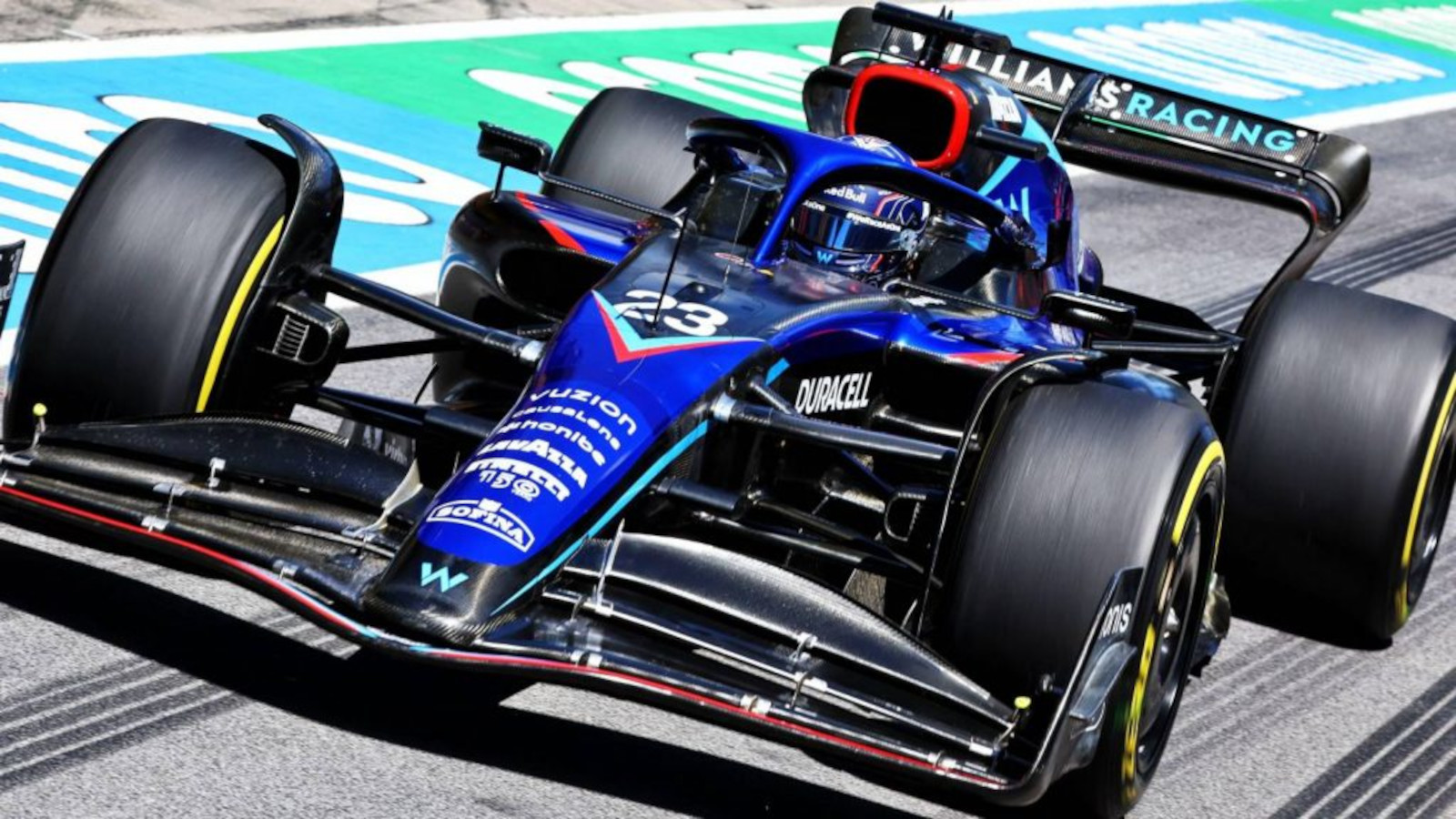 Williams technical director François-Xavier Demaison thinks the team still have a while to wait yet before they can reach their full potential.
Williams fell back to the foot of the Constructors' Championship in 2022 after a tougher time of things this season, only notching eight points in the debut year of Formula 1's new era.
Following the full takeover of the team by Dorilton Capital, they have set about making infrastructure improvements at the team's base at Grove to try and give them the tools needed to fight further forward in the sport again.
But despite the investment that has already been made, Williams still have a way to go for their changes to take effect.
"We've been investing for sure a lot of money and effort in the modernisation of the company," Demaison explained to reporters at Interlagos.
"For many reasons, mostly financial, Williams have been stuck a bit in the past. So, that was the priority.
"Invest in the wind tunnel, invest in the factory and invest in people. So we are slowly getting to where we are but to build a team you need two to three years, and to get the maximum out of this team, it's another two to three years. So, it's a long journey."
But when pressed about just how far along the curve they were on their journey to the front, Demaison was not keen to put an exact figure on it.
"An engineer is never happy with the speed of evolution," he said. "So, I will not give you a number because that will indicate where we are, but it's progressing well. I see a good dynamic.
"The team is working more and more together. I start to see the type of working atmosphere like, it's people exchanging, talking and having discussion.
"Sometimes difficult discussions, but the strength of a team is when, in the locker room, you can tell your team-mate that he did a bad job, and you need to be better the next time, and we're going that way.
"So I see the dynamic coming and I'm really looking forward to seeing a result in the future."
Ninth place was the best result for three Williams drivers in 2022, with Alex Albon taking P9 in Miami, Nicholas Latifi doing so in the wet in Japan, and Nyck de Vries scoring points on his impressive Formula 1 debut weekend at Monza, when he replaced an unwell Albon in September.
Read more: Sebastian Vettel v Lance Stroll: One-way traffic in Vettel's final season