'It's more Williams' – Drivers tease new team colour scheme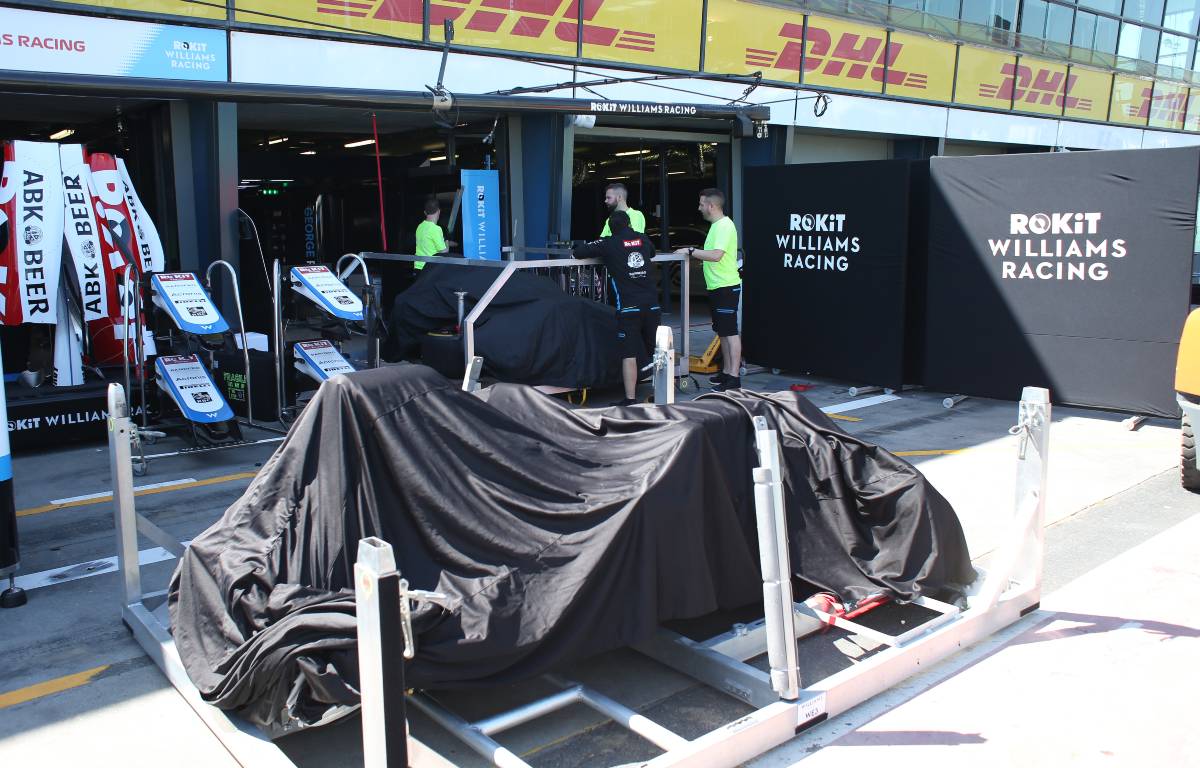 It would seem that Williams are shaking it up for their 2022 livery, a design that is "more Williams" according to Alex Albon.
Williams have not been shy in recent years when it comes to making some major livery alterations between each one, most recently ditching their simple and sleek 2020 design for a more vibrant and busy multi-colour 2021 livery.
And judging from the reactions of the drivers, we can expect further change for the 2022 livery, which it seems involves a new, "more simple" colour scheme to provide a more Williams-esque design.
Speaking in a Williams social media video where Albon and team-mate Nicholas Latifi were shown the livery for the first time, Albon said: "I like it. I would say it's more Williams.
"It is more simple in terms of the colour scheme. There's a little bit of **** in it. I like the **** in it."
Alex and Nicky have had their first glimpse at our 2022 livery 👀

Be a part of our season launch 👉 https://t.co/1khB6XwV50 pic.twitter.com/hXjAuKFaZY

— Williams Racing (@WilliamsRacing) February 9, 2022
Latifi offered a further teaser by suggesting that the new Williams livery will look especially stunning under the lights.
Fortunately Formula 1 is set to host multiple night races during the record 23-round 2022 season, with the Bahrain, Saudi Arabian, Singapore and Abu Dhabi GPs all set to be contested as night races.
"That's different….Fresh. I think I used that word last year, but I think it applies more to this year," said Latifi as he reacted to the 2022 Williams livery.
"This is really cool, actually. I think it's going to look nice under the lights, nice in photos.
"There's a new colour involved here, which I'm a fan of.
"I think it highlights some very cool features on the car. A bit of a different pattern as well, from what we've normally used."
Williams are set to launch their 2022 challenger on February 15.
Albon and Latifi will be a new driver pairing for the team in 2022, Albon having arrived from Red Bull after spending 2021 as their test and reserve driver.
Both drivers are though experienced when it comes to working as team-mates, having raced together at DAMS in Formula 2.
While Latifi is heading into his third season with Williams, Albon replaces George Russell, who has departed the Grove outfit after three seasons to join Mercedes.
Russell raced with the Grove team under the Mercedes junior programme throughout, impressing the reigning Constructors' Champions enough to promote him into a race seat alongside Lewis Hamilton for 2022.
Williams meanwhile are focused on strong development as Formula 1 enters a new era with heavily modified regulations, having finished P8 in the 2021 Constructors' Championship with 23 points.
PlanetF1 Verdict
Williams drivers tease new livery
Alex Albon and Nicholas Latifi have teasedthe new Williams livery on social media.