Williams weren't ready for 'number of reasons'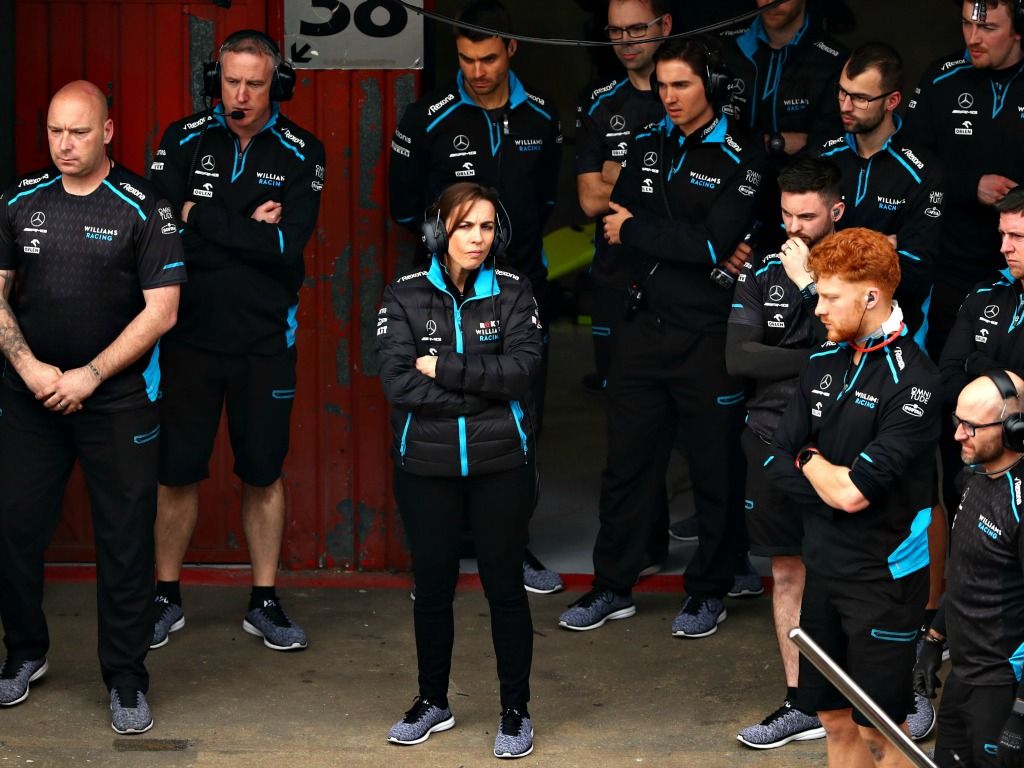 Claire Williams says Williams weren't ready for the start of pre-season testing for a "number of reasons" but that finances weren't one of them.
Williams missed the opening two and a half days of testing, the only team not to take to the track when the pre-season got underway last Monday.
While some reports claim Williams were waiting on parts from an external supplier, others suggest financial issues may have played a role.
Both have been denied by deputy team boss Williams.
"I think there were many stories around what potentially could have been the cause of it," William said.
"A couple I read were there were issues with external suppliers, that wasn't the case or that financially we were in a very difficult position and that had an impact on the car build. It didn't.
"I know a couple of teams have come out and supported us on what happened to us.
"I think we take for granted sometimes that we can get one car to get to the test track and two cars to the race track, but Williams still designs and builds our race cars in house in their entirety.
"There are 22,000 parts to a car, which we have to design, we have to manufacturer, which we have to assemble, which we have to put through crash testing etc and that's an enormous job and we didn't make it for a number of reasons."
The deputy boss is adamant Williams will learn lessons from what happened this year.
"I think it can happen. I think we have seen historically that it can happen and we need to make absolutely sure that the situation doesn't happen again. It's clearly not what we wanted to happen," she added.
"It's compromised our test programme to a degree.
"We're obviously trying to make up for the time that we lost and I hope when we get to Australia or probably further down the line, we will have forgotten about it, move forward and when we go to build parts for the car next year, we will have a car to run at 9AM on the first morning."
Follow us on Twitter @Planet_F1 and like our Facebook page.