Williams win $35m case against former title sponsor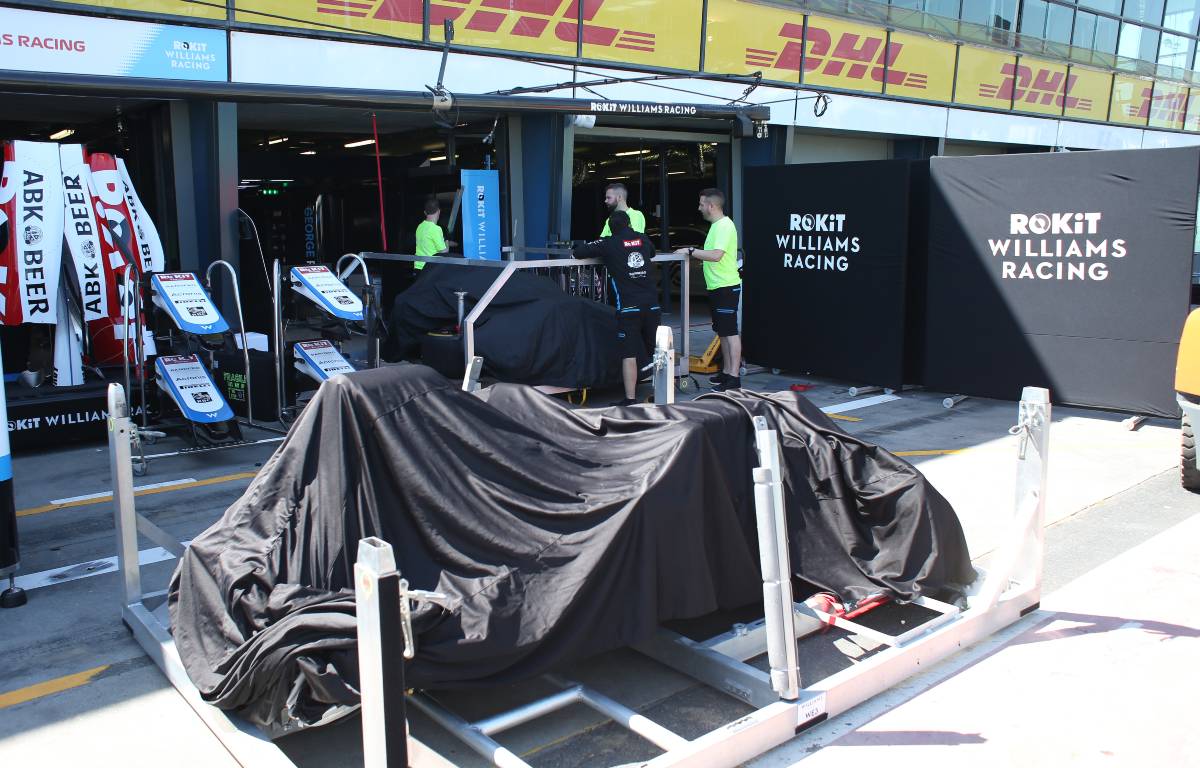 Williams were awarded $35.7 million in arbitration after their dispute with former title sponsor ROKiT was settled in the United States.

Williams and ROKiT first joined forces ahead of the 2019 season, agreeing a three-year contract, extending the deal during the same year to confirm their partnership until 2023, or so we thought.
The 2020 season was delayed due to the global pandemic, and during that downtime, Williams and ROKiT split, meaning we had seen the end also of that red, white and blue livery debuted in pre-season testing.
As reported by MotorsportWeek.com, Williams had won a case against ROKiT at a London Court of International Arbitration tribunal in 2021, which had ordered ROKiT to pay Williams "roughly £26.2m in missed payments, as well as a $1m in bonus payment."
ROKiT it is stated were expected to pay Williams in installments between £3.5m to £5m as part of the title sponsorship agreement.
ROKIiT owner Johnathan Kendrick reportedly had promised to pay the $1m by March 2020, while the company had apparently sent a document to the team to instruct the transfer of the $24.4m that was owed to them at the time.
Williams' change of ownership did complicate matters though, with Dorilton Capital taking over from the Williams family in the summer of 2020.
The case then went to a federal court hearing in the United States, where arbitrator Klaus Reichert SC ruled in favour of Williams, finding that ROKiT had not paid the money owed to Williams, despite being happy with the financial packages agreed, and promising full payment to the Grove outfit.
The report adds that ROKiT were putting off sending the money to Williams because the team had not "fulfilled its obligations under the deal after January 1, 2020."
That argument was rejected by Reichert.
Now that the case has finally it seems been settled, Williams can turn their full focus to the 2022 season, where majorly revised regulations will offer the chance for them to climb their way up the pecking order.
They have lost the services of George Russell, who has made the move to Mercedes, but Williams nonetheless have high hopes for his replacement Alex Albon.
The former Toro Rosso and Red Bull driver returns to the grid after a season on the sidelines, leaving his role as Red Bull's test and reserve driver to complete the move to Williams.
He will line-up alongside his former Formula 2 team-mate Nicholas Latifi.
Season review: Future looks bright under new Williams owners
Williams' future looks bright after a positive 2021 season.