Williams planning upgrades to combat wind-sensitivity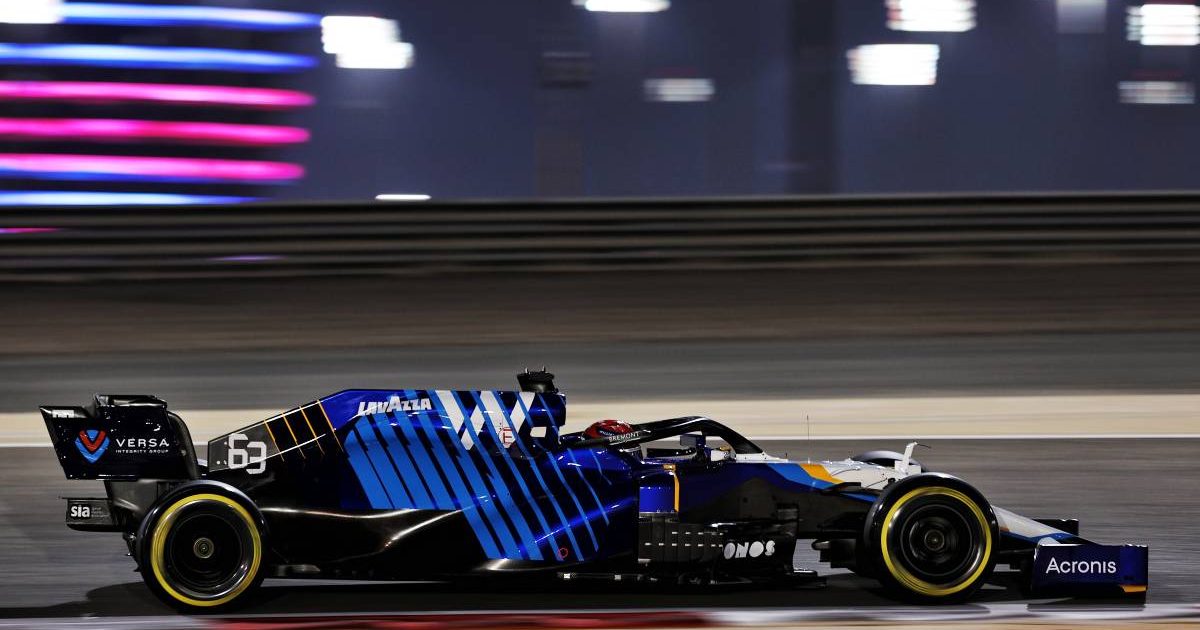 Williams are planning on introducing upgrades that they hope will combat wind-sensitivity issues they're facing, says Dave Robson.
New aerodynamic regulations were introduced ahead of the 2021 season with the aim of reducing the level of downforce on the cars.
Williams made changes to compensate for that, but while such changes have had many positive effects, they've also made the car hugely sensitive to wind.
Robson has confirmed that the priority in terms of upgrades is fixing such issues.
"We've made it a bit worse, not by intention but it's part of how you have to make some trades to make some breakthroughs with creating downforce or reducing drag," the team's head of vehicle performance said as per GPFans.
"What you try to do is once you've got that base car you then start working on the yaw-sensitivity side of it and you hopefully ratchet it up.
"It's one way of developing a car and it's where we are at the moment. We're in that phase where the downforce and drag of the car are both better than they were last year.
"The current price we're paying for that is a slightly increased sensitivity to the wind and I think the aim at the moment is to hang onto the good stuff and recover some of that yaw sensitivity.
"There are some upgrades planned, the aerodynamicists are currently working hard on that.
"I think we'll see fewer upgrades than normal because a lot of attention is turned onto next year's car, but I think we would definitely like to improve the wind sensitivity this year and there will be some test parts in a few races time that will help us take a step in that direction."
New month. Full focus on Imola 👊 pic.twitter.com/8QQq7L16BS

— Williams Racing (@WilliamsRacing) April 1, 2021
Show your support for Williams with their latest official merchandise collection
George Russell confirmed after pre-season testing that the team had discovered that the 2021 car was hugely sensitive to windy conditions.
However, when wind was less prevalent in Bahrain, the FW43B looked good and much stronger than its predecessor in many areas.
Robson says this kind of trade-off wasn't planned.
"We certainly didn't sit down and say we're going to make this trade and try to be quick on any race where it's not windy. That's not what we set out to achieve," he added.
"I think we were accepting of it being a bit more sensitive in order to drive up the total downforce and reduce the drag on the car.
"It's come out a slightly different trade to the one we were expecting and now it's a case of understanding why that is and rectifying it as best we can."
Follow us on Twitter @Planet_F1, like our Facebook page and join us on Instagram!