Williams has joined McLaren in withdrawing from the appeal process regarding the legality of Racing Point's RP20 car.
Williams, McLaren, Ferrari and Renault formed a quartet of Formula 1 teams who had initially stated their intention to appeal the FIA's decision to deduct Racing Point 15 points and fine them 400,000 Euros for using illegal, Mercedes-inspired rear brake deducts.
But, as the deadline neared to officially lodge appeals, McLaren and Williams have now both pulled out of the process while Ferrari and Renault are pressing ahead with it.
'After careful consideration, Williams have elected not to proceed with the formal appeal," Williams' statement read.
'We believe the FIA's decision to seek the prohibition of extensive car copying for 2021 onwards addresses our most fundamental concern and reasserts the role and responsibility of a constructor within the sport, which is fundamental to Formula 1's DNA and Williams core beliefs and principles.'
Prior to the withdrawal, deputy team principal Claire Williams spoke at length about the stance Williams had on the ongoing Racing Point copycat saga.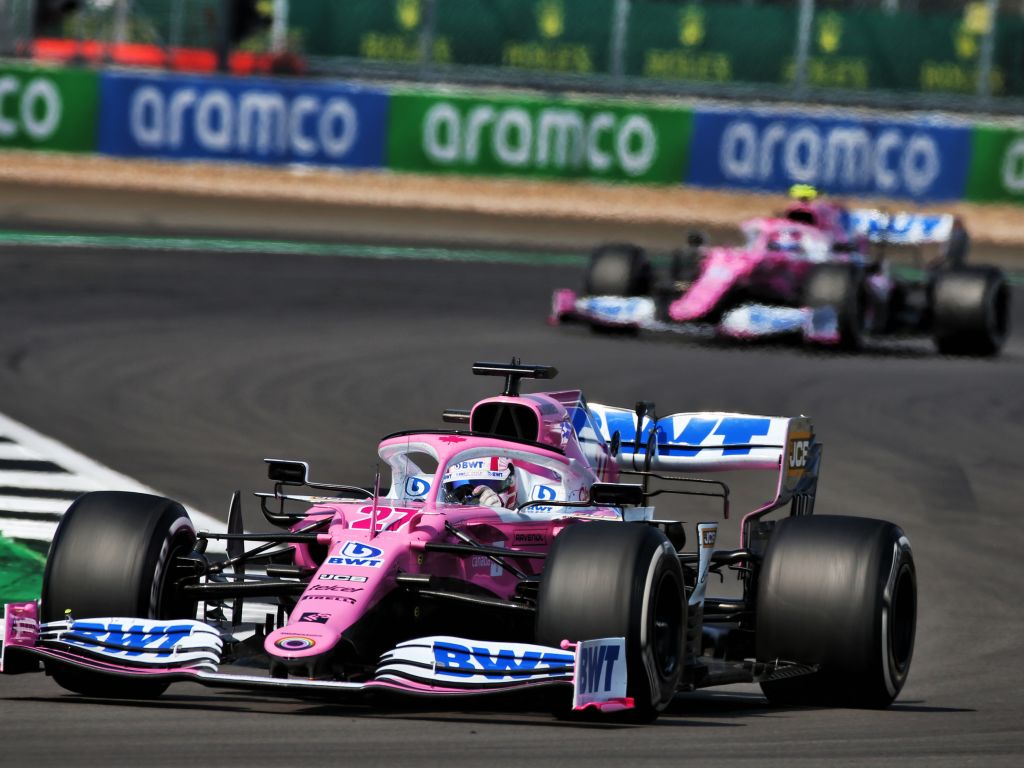 "It's quite a difficult conversation for all us to have," she told the Australian Grand Prix's In the Fast Lane podcast.
"Quite honestly, nobody wants to be criticising your fellow competitors.
"As much as this is a sport, and we're all incredibly competitive against each other and [you] use everything within your armoury to beat your rivals, nobody every really wants this situation.
"But Williams has always been very clear on what we feel to be the real and true DNA of this sport, the traditional DNA.
"Some would argue that, well, that is traditional, that is history, and in order to be successful you need to adapt, innovate and change, and that's what teams like Racing Point have done.
"But we will always stand by the philosophy that Formula 1 teams, constructors, should absolutely be designing and manufacturing the performance-related parts on their cars.
"Obviously this is the question, the debate, that's going on around Racing Point at the moment with their rear brake ducts.
"I don't want to go into a whole lot of commentary about it, I don't think that it's right."
#F1 fans to anyone who will listen:

"Can we please talk about Mercedes? I've been dying to talk to you about Mercedes. So, Williams has Mercedes power and McLaren will have Mercedes power and they have both withdrawn from protesting the Mercedes-powered Racing Point." pic.twitter.com/vDCAVG1Ovz

— Planet F1 (@Planet_F1) August 12, 2020
McLaren has also released a statement on why they chose not to pursue the issue.
"McLaren Racing has decided not to appeal the decisions of the FIA Stewards in relation to Renault's protests of Racing Point," McLaren said in a statement, as reported by Motorsport.com.
"The team welcomes the Stewards' decisions and findings in this case and importantly that the FIA has demonstrated that transgressions of the rules will be investigated and punished.
"Moreover, McLaren Racing is pleased that the FIA will further clarify the sporting and technical regulations to protect Formula 1 as a sport where teams are clearly defined as Constructors, and removes the potential that the Formula 1 World Championship includes cars that are, in effect, copies of other competitors'.
"Taking the above and a broad view of all factors into account, McLaren Racing will not continue with an appeal in this case.
"Additionally, McLaren Racing respects the decisions of Ferrari and Renault to pursue their appeals and will follow proceedings with interest."
Follow us on Twitter @Planet_F1, like our Facebook page and join us on Instagram!