Williams won't comment on Red Bull's Albon option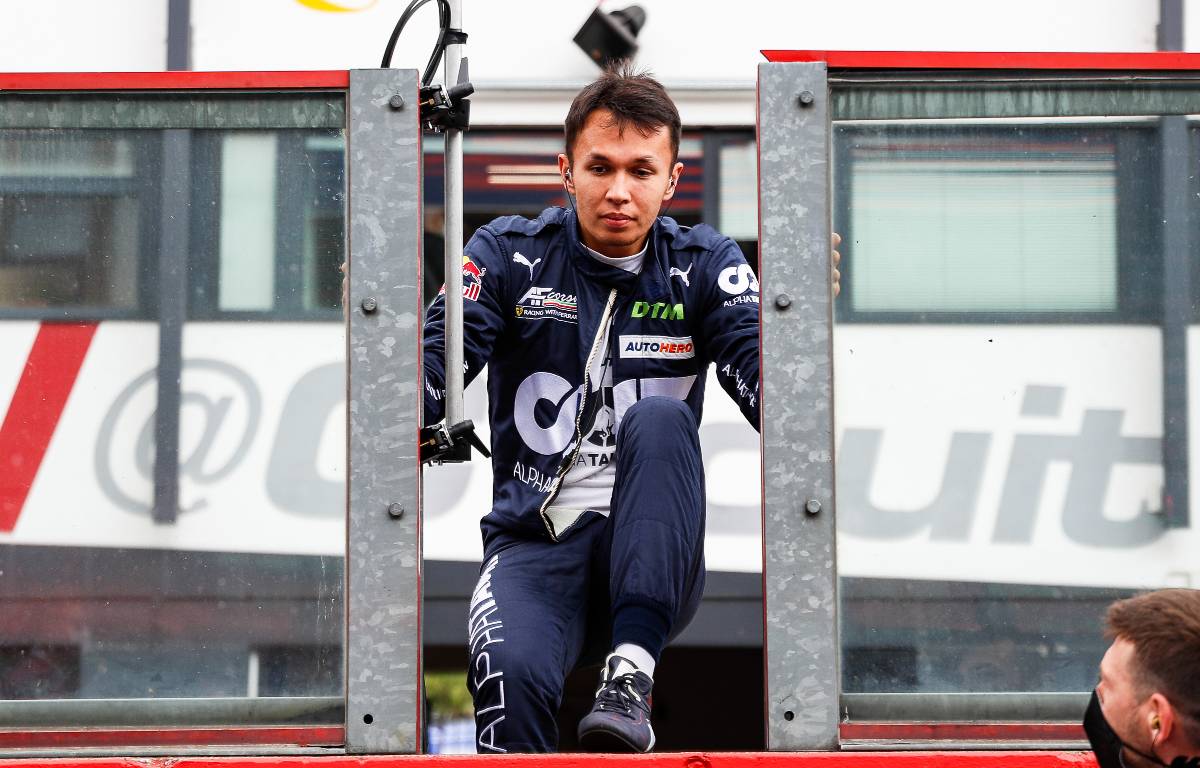 Alex Albon is a Williams driver for the 2022 season, and that is all Jost Capito is willing to say about his new driver's contract.
Next season Albon will replace George Russell at Williams with the Brit heading to Mercedes.
Although Albon was dropped by Red Bull after the 2020 season, the Thai-British racer falling short of the mark that is Max Verstappen, such is his ability that both Williams and Alfa Romeo were said to be chasing his signature.
Albon, though, wanted to join Williams with Red Bull team boss Christian Horner saying that was his preferred choice. Toto Wolff, whose Mercedes team supplies engines to Williams, felt it should only be possible if Albon broke ties with Red Bull.
He's done just that, at least for 2022, paving the way for the driver to join Williams.
"I just can say he is a Williams driver and we decide what he is doing and what he is not doing," said Williams CEO Capito.
"He is a Williams driver in 2022, whatever that means is up to you.
"Maybe you have to ask Red Bull but for us, he is a Williams driver and that is it."
Red Bull, though, have retained an "option" on the Thai-British racer for the future.
A spokesperson for the Milton Keynes squad told Motorsport.com: "We have released Alex to become a Williams Racing driver in 2022 but retain a relationship with him that includes future options."
Asked about that, Capito said: "We don't comment on the details of the contract. I can just say again that he is a Williams driver.
"Whatever happens next year, we can't predict that. We don't know if he will be happy with us, we are happy with him. We will see where it goes but in general, I don't intend on having drivers going in and out.
"That doesn't mean anything for the contract but in my mind, it means we want to build the team and we want to build it long-term and we will see at this stage where the team is at now, Alex is the right driver."
I can't tell you how good it feels to say.. I'm joining @WilliamsRacing for 2022!! The most sincere thank you to Jost and everyone at Williams for trusting me with this opportunity and of course @redbullracing especially Christian and Dr. Marko for making this possible. pic.twitter.com/c0NhSQLd0L

— Alex Albon (@alex_albon) September 8, 2021
F1 TV are offering PlanetF1 readers 10% off both monthly and annual subscriptions! ! In order to claim this fantastic discount, click the following link and use the promo code PLANETF10 at checkout!*
*The offer ends at midnight on September 12 and excludes Netherlands
As for Wolff's thoughts on Albon joining Williams, Capito made it clear that Williams are "not a satellite team" and says Wolff is well aware of this.
"I think Toto at the end," he said, "he understands and we understand that we are not a B-team and we are not a satellite team.
"We have to take the decisions that are right for us, and Toto fully respects that."