A win guarantees Mick Schumacher a Haas seat, 'somewhere in between is a grey area'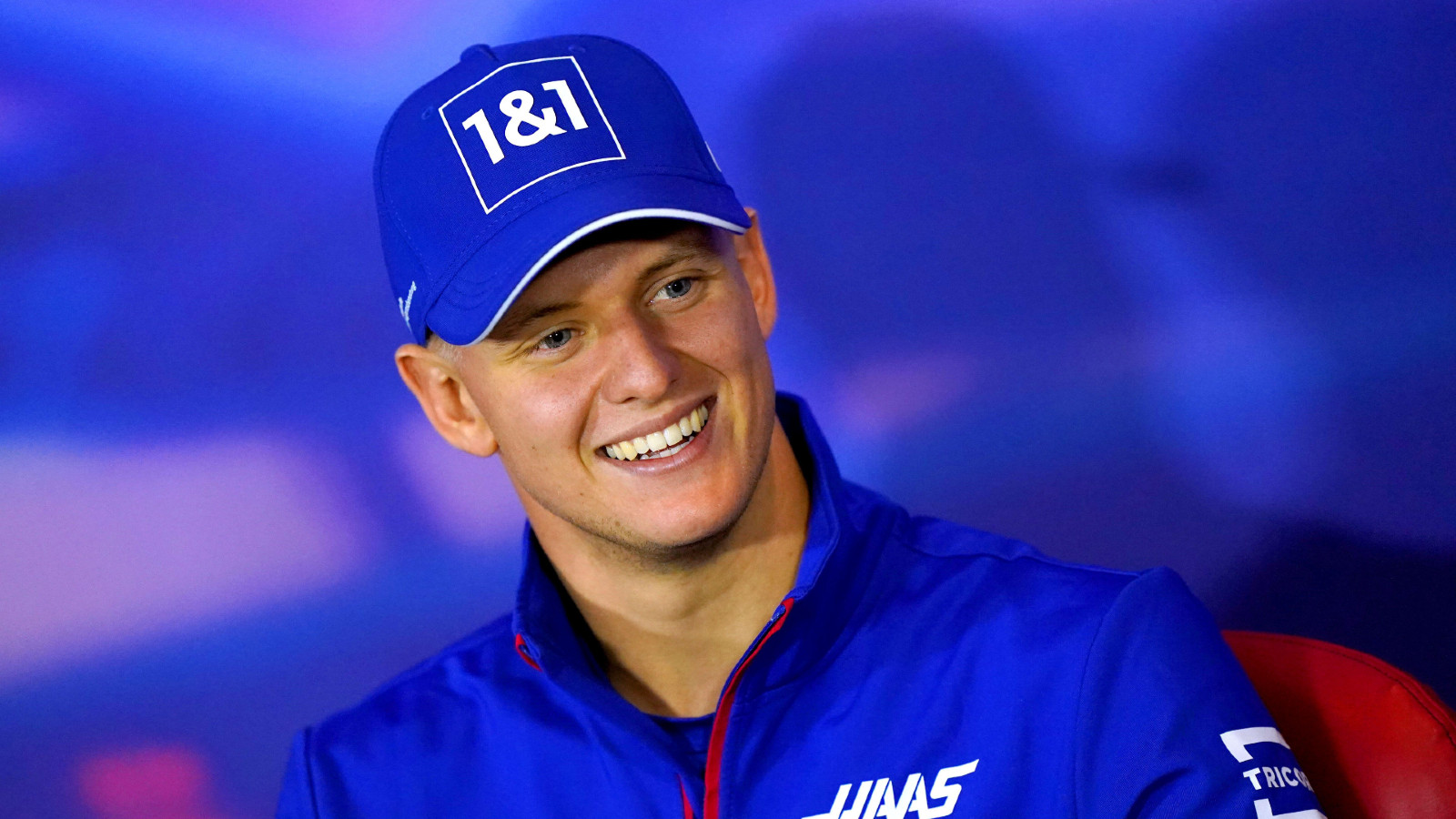 Mick Schumacher's future in his own hands says Gene Haas, right before the team owner added that the driver has "costs a fortune" and "wrecked a lot of cars".
Schumacher is out of contract with Haas at the end of this season, team boss Guenther Steiner revealing he has a "50-50" chance of holding onto his race seat.
While the 23-year-old has shown signs of improvement of late, he still has only two top-ten results in 39 starts.
Haas need him to score points, his team-mate Kevin Magnussen securing two-thirds of the team's 2022 tally.
"We're just waiting," team owner Haas told The Associated Press. "We need Mick to bring some points and we're trying to give him as much time as possible to see what he can do.
"If he wants to stay with us, he's got to show us that he can score some more points. That's what we are waiting for."
Schumacher also hasn't done himself any favours with three big crashes this season.
He missed the Saudi Arabian Grand Prix when he crashed heavily in qualifying, lost out in Monaco when again he destroyed his car and then needed another new chassis when he aquaplaned off the track in FP1 in Japan.
The latter could not have come as a worse time with reports saying Schumacher had just began negotiations with the team about 2023.
More crashes than top-ten results
Haas is well aware of how much the driver has cost him this season.
"In this sport, being kind of a rookie driver, the sport just doesn't allow it – it's just too expensive," Haas said.
"If you make any mistakes in driver selection, or strategy, or tyre selection, it is costing you millions of dollars.
"I think Mick has got a lot of potential, but you know he costs a fortune and he's wrecked a lot of cars that have cost us a lot of money that we just don't have."
The team owner concedes its a balance, a team doesn't mind a driver who wracks up a repair bill if he off-sets that with points.
"Now, if you bring us some points, and you are (Max) Verstappen and you wreck cars, we'll deal with it," he continued. "But when you are in the back and you wreck cars, that's very difficult."
Schumacher has four races to prove himself, the not-so-simple task of winning a grand prix guaranteeing him a 2023 race seat.
"If he wins the next one, he's in," said Haas. "Somewhere in between there is a grey area."
Texas Time 🇺🇸

It's Home Race Week and we're super-stoked to be back racing in the States! #HaasF1 #USGP pic.twitter.com/YWlHWEiUsx

— Haas F1 Team (@HaasF1Team) October 17, 2022
Could Thursday be decision day on Mick Schumacher?
Although Haas has said Schumacher has time, that the team called a press conference for the eve of the United States Grand Prix suggests otherwise.
Haas will address the media at the Circuit of The Americas on Thursday at noon.
Of course it could be the team announcing a sponsorship deal, could even be the day's lunch menu, or Gene Haas wanting to grab a moment for his team on home soil. But teams don't usually put fanfare to a simple announcement.
If it is Schumacher, or at least their 2023 line-up, which way are they leaning?
Magnussen is already confirmed, he rejoined a multi-year deal, so it is only Schumacher's fate that remains undecided – or unannounced.
If it's true that the only person he is up against is Nico Hulkenberg, Haas would be hard pressed to make an argument as to why the 35-year-old who holds the record for the most starts without a podium would be better than Schumacher with his 39 starts without a podium.
One could even cut that down to 17 starts given that 2021 was nothing but a test year for Haas for Schumacher and his fellow rookie Nikita Mazepin to learn which buttons to push and when.
So 17 races, two top-tens, 12 points – those numbers seems a pretty good reason to justify a third season.
Read more: Mick Schumacher has 'home advantage' in quest to keep Haas seat