Wolff responds to Bottas' 'uncertainty' comments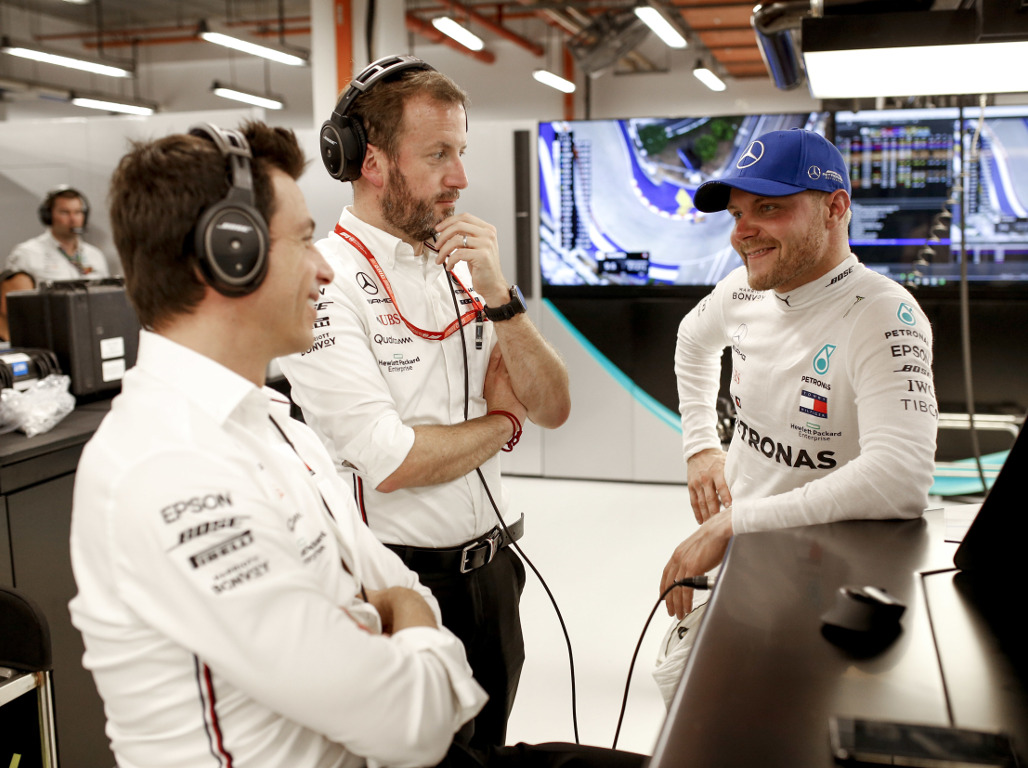 Hearing Valtteri Bottas admit uncertainty over his future had an impact on his season, Toto Wolff says he will re-evaluate how he goes about things in the future.
Bottas lost the World title to Lewis Hamilton at last weekend's United States Grand Prix.
Although the Finn claimed the victory, his second in three races to go with his two early season's wins, his mid-season slump cost him dearly.
And that slump, Bottas says, was partly down to uncertainty about his future and rumours linking other drivers to his Mercedes race seat.
"There was definitely uncertainty for 2020 at some point," Bottas said in Austin. "Lots of rumours.
"I had no idea what was going to happen. I just had to wait.
"So, for sure, as an athlete, as a driver, its not an ideal situation.
"You can't be completely with peace of mind and focus on the job and, y'know, feel mentally free and in the right place. It's tricky."
Wolff has paid attention to what his driver has said and revealed he will take steps in the future to avoid a repeat.
The Mercedes motorsport boss told Sport.de: "There are better ways to go about it, and in hindsight, he said maybe it did have an impact.
"I will take that into account and try to do a better job in the future."
Bottas, like Hamilton, has a contract with Mercedes for 2020 but the following year's line up has yet to be decided.
Wolff added: "In 2021 all the doors are open: none of our drivers have contracts with the team, so it will be a very interesting situation."
"I expect the driver carousel will start spinning soon!"
Follow us on Twitter @Planet_F1 and like our Facebook page.