Wolff: Ferrari's 'slaps' motivate Mercedes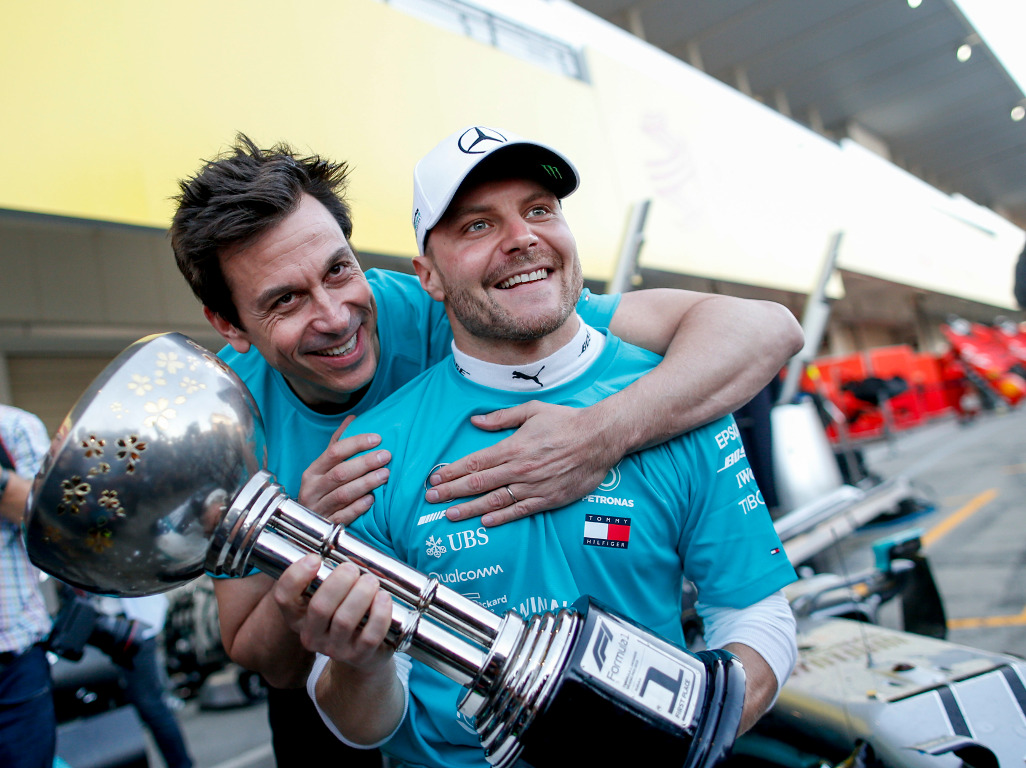 Mercedes principal Toto Wolff believes the "slaps" Ferrari give his team in qualifying help them to improve.
Not since the German Grand Prix have Mercedes been on pole with Ferrari taking that honour at every race since the summer break – that run being preserved after Max Verstappen was stripped of pole in Mexico.
But, Ferrari have often struggled to use their pace to full effect on Sunday's with Lewis Hamilton and Valtteri Bottas bringing the winners trophies to Mercedes for the past three races.
And Wolff feels that maybe the "slaps" that Ferrari are handing out in qualifying are actually helping.
"On raw pace they [Ferrari] have the quickest package at the moment. But Sundays don't seem to come together for them," Wolff told Motorsport.com.
"We like it. We are hungry to continue as we've done. Maybe getting these occasional slaps in qualifying helps to improve."
That being said, Wolff admits that it's still not a great feeling to see Ferrari dominate in qualifying.
"Yeah, I think it is great reward for the team to still be able to put together a team and performance that put us in position that we're able to win the races on Sunday when it matters," he said.
"But it still doesn't feel great when you know you're not able to qualify in front."
Ferrari have been called out for their apparent struggles to match Mercedes for strategy – the Scuderia were outgunned on the pit wall in Mexico with Hamilton jumping from P5 to take victory as he made the most of his one-stop strategy, but Wolff thinks the W10's strong race pace is the deciding factor.
"I think it's not only about being more clever. We have a very strong race car on the Sunday, with a lot of pace. This is the reason we're able to overcut or undercut," he explained.
"Great drivers and good strategy you add that and that gave us these three victories. [But] clearly we're missing something on pace on Saturday."
Follow us on Twitter @Planet_F1 and like our Facebook page.