Wolff holds up hand: I blocked reverse grids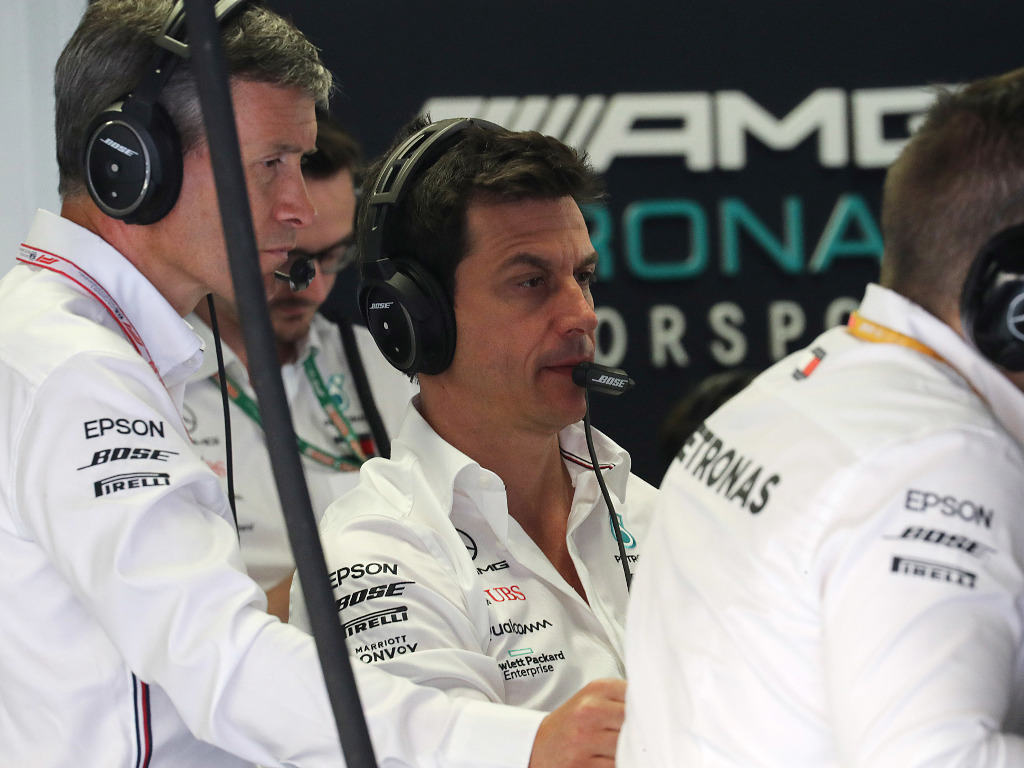 Mercedes motorsport boss Toto Wolff has revealed he said no to reverse grid races to "preserve the DNA" of Formula 1.
Earlier this month the F1 team bosses met with Liberty Media to vote on proposals for 2020 as well as discuss the following year's regulations.
One of the topics on the table was reverse grid races.
However, in order to push that through, Liberty Media needed unanimous approval from all 10 teams.
They didn't get it with Wolff revealing that Mercedes was one of the two teams who said no.
"I did it because we have a responsibility in F1 to preserve the DNA," he explained to Autosport.
"It felt wrong, not in order to preserve an advantage because maybe it would have been good for us as Ferrari would have been behind us when you look at the current qualifying pace.
"But I voted against it because when you're looking at the 100m final in the Olympics, you're not making Usain Bolt start five metres behind just to make it an exciting finish."
Follow us on Twitter @Planet_F1 and like our Facebook page.