Wolff 'laughs' off claims he calls Verstappen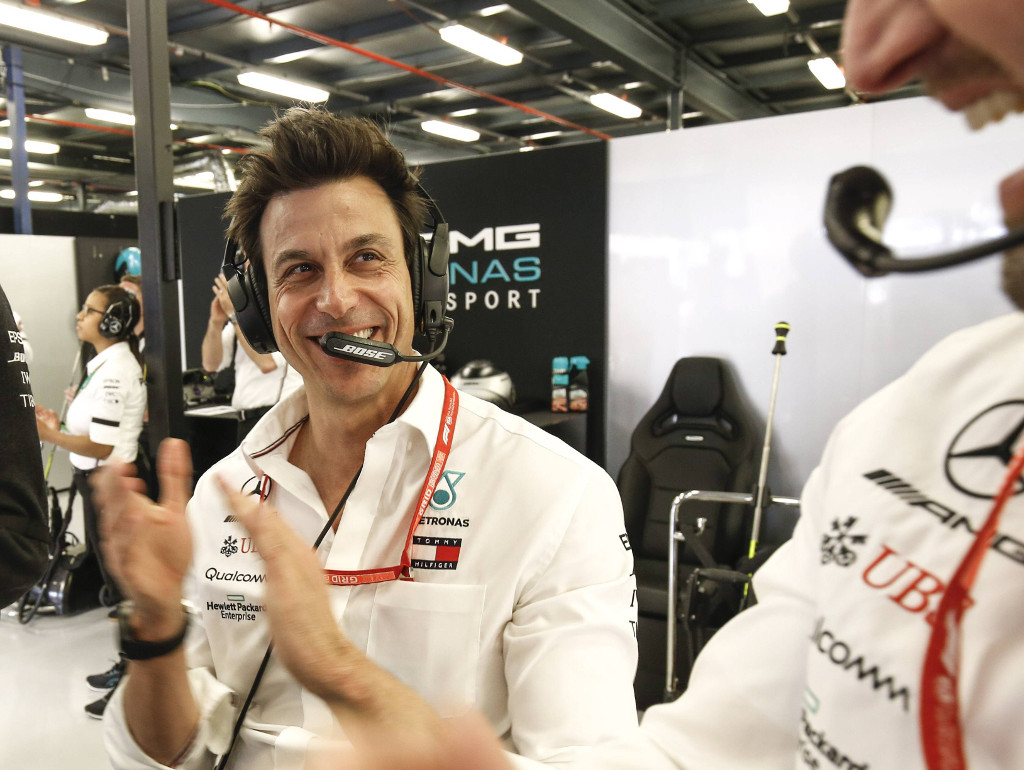 Toto Wolff had "quite the laugh" when he heard reports that Helmut Marko feels he has been calling Max Verstappen "regularly" to entice him to switch to Mercedes.
Earlier this month Red Bull advisor Marko told the German media that Wolff had been "regularly" calling Verstappen.
"There is certainly a performance clause in Max's contract," Marko told Auto Bild.
"Toto Wolff regularly calls him and his father, Jos.
"I am relaxed about it. He feels good with us and if we give him world championship material, I will not worry that he will stay."
Verstappen's father Jos rubbished Marko's claims while Wolff, a good friend of Jos', says he had a good laugh about it.
"We had quite a laugh about that all three of us," the Mercedes boss told Sky Sports F1.
"I haven't got Max's number and I've never had him on the phone.
"As Max said rightly, I've known Jos a long time, I respect him and consider him a friend.
"We talk about babies and go-karting and when do we put our baby kids in a go-kart and which team are we going to set up.
"There is no talking about Max nor his contract.
"For the right reasons Max is very committed to the Honda-Red Bull situation, and rightly so.
"We are committed to our drivers.
"We are not planning to engage in any sort of discussions nor do Jos or Max, so I don't know where that came from."
The Austrian added that he sees no reason why Mercedes would want to change their line up after Lewis Hamilton and Valtteri Bottas brought home a third successive 1-2 result in China on Sunday.
"After a day like today when we are P1 and P2, I'm not considering any other driver for the short term," he said.
"What happens after 2020 will be first discussed with Valtteri and Lewis and once that decision is taken then we will be turning to the paddock, but hopefully the line-up goes forever."
Follow us on Twitter @Planet_F1 and like our Facebook page.