Wolff rejects rift rumours at Mercedes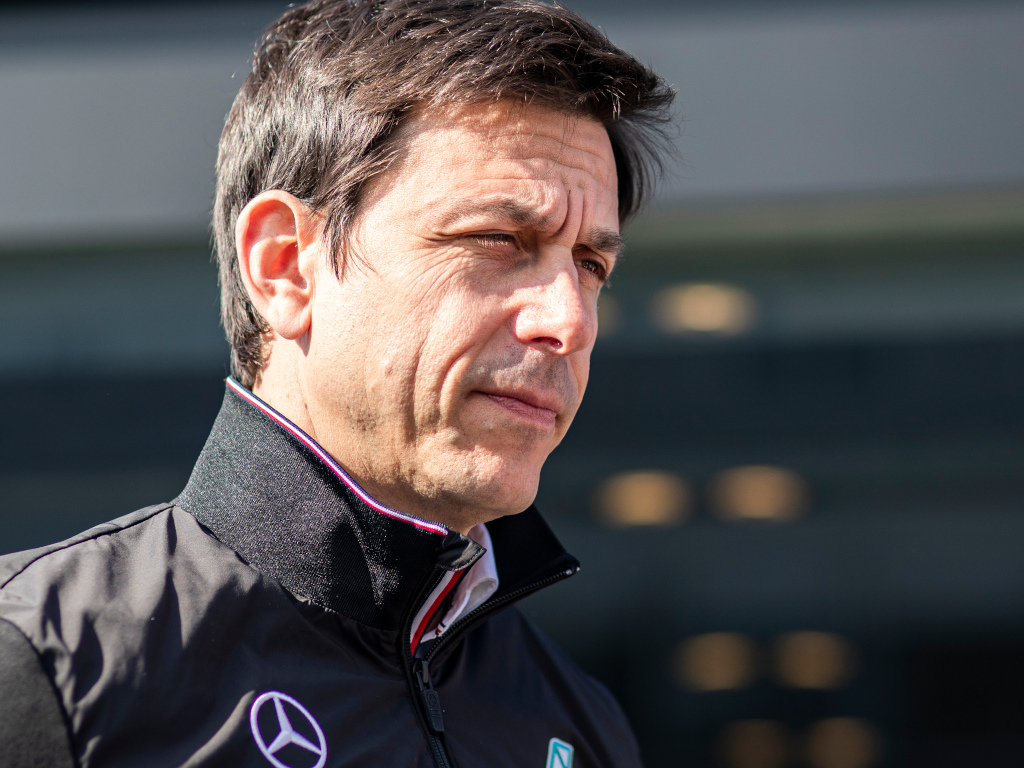 Toto Wolff has rejected suggestions of friction between he and his Mercedes superiors following speculation that his days with the F1 World champions are numbered.
Having purchased shares in the Aston Martin car company, the Austrian has been linked by the rumour mill with taking over the Mercedes F1 team alongside his friend Lawrence Stroll – the owner of Racing Point and soon to be rebranded Aston Martin.
But while Wolff has admitted he is "contemplating" his future in terms of his specific role at Mercedes, with his contract due to expire at the end of this year, he has insisted that does not mean he is unhappy.
And especially with how he gets on with his bosses.
Responding to rumours of a rift with Daimler chief Ola Kallenius, who succeeded Dieter Zetsche, Wolff told Autosport.com: "(They are) two very different personalities but with both of whom I have an excellent working relationship, and more than that actually a friendship.
"With Ola, I had quite a laugh when these rumours came up that there was some dysfunctionality in our relationship.
"We are on the phone many times every single week and he is very involved.
"He is a very good sparring partner for myself that I wouldn't (want to) miss, in the same way that Dieter was."
Wolff recently confirmed he had invested in Aston Martin, a company which this week announced it was cutting 500 jobs.
He added: "I have bought a few shares in Aston Martin as a financial investment.
"I believe in the brand, I think the strategy that is being deployed makes sense. Tobias Moers, the new MD, is a guy I've known for a long time and I believe he can turn around this business.
"There's a very strong group of shareholders that are backing Aston Martin today that will not let it down and therefore I've decided to be part of that group.
"My executive functions are unchanged – I'm at Mercedes, I'm the team principal and I am a shareholder and it's clear that when there are no other headlines out there that the Aston Martin thing caused some waves.
"But I'm planning with Mercedes that I have the best intention to stay here. And that is unchanged."
Check out this brand new video from our friends at Racing Statistics. The 2000 Constructors' Championship as one race!
Follow us on Twitter @Planet_F1 and like our Facebook page.