Wolff sympathises with Vettel over collision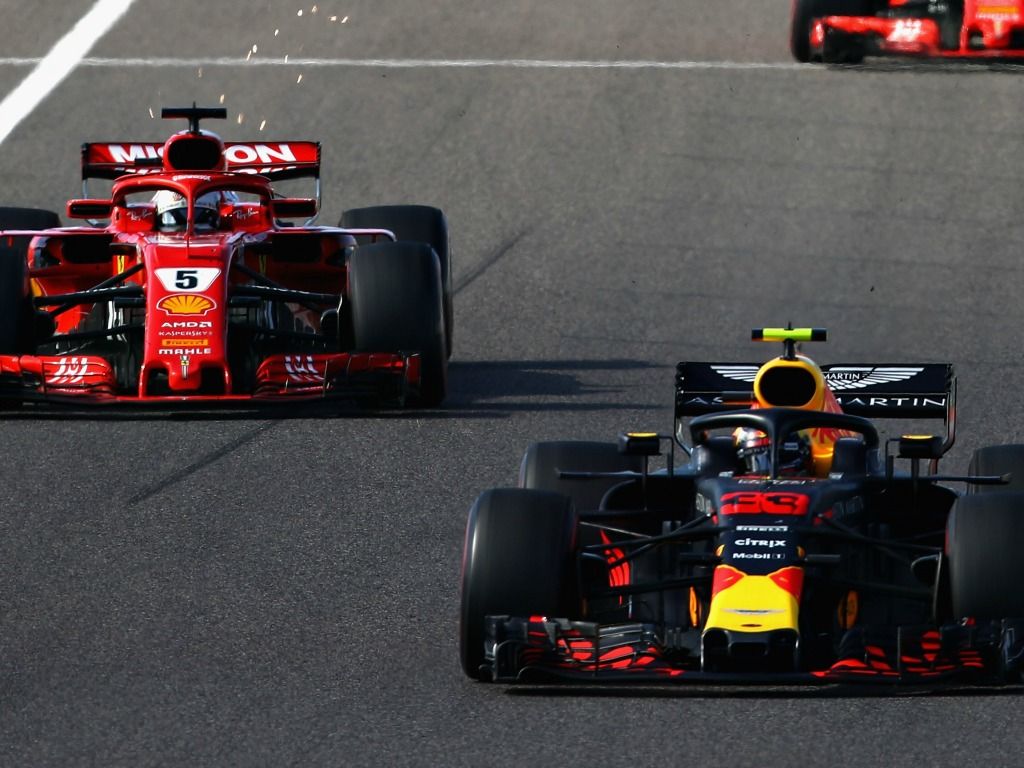 Mercedes boss Toto Wolff thinks an opportunity did present itself to Sebastian Vettel as he tried to overtake Max Verstappen in Japan.
Vettel put the blame firmly on the Dutchman after a collision at the Spoon Curve which ruined his race, while Verstappen felt Ferrari were simply "too aggressive".
Verstappen would go on to record a third consecutive podium in Japan, while Vettel scratched and clawed to P6 at Suzuka.
Wolff, though, thinks Vettel had every right to go for it on the inside of the Red Bull, despite the Ferrari driver knowing that Verstappen had a five-second penalty to serve for an earlier incident with Kimi Raikkonen
"I'm not sure it's a mistake with him," said Wolff. "He recovered well from his starting position and was running a solid fourth at that stage.
"As a race driver you need to go for it or not and the door looked open and he gave it a go and then there was a race incident that caused him to drop all the way back."
Watch: Vettel and Verstappen collide in Japan
A victorious Lewis Hamilton now has a 67-point lead in the Drivers' Championship, while Merceds have a 74-point advantage in the Constructors'.
However, Wolff is still remaining cautious about their title hopes.
He added: "I don't believe you have your hands on the trophy until you have it in your hands.
"As it stands we haven't got the driver trophy and we haven't got the constructor trophy, which is a little bit further away."
Wolff also said that Mercedes have been focusing purely on themselves and not what is going on at Ferrari.
He added: "So the way we've approached things is to take it race weekend by race weekend and to try to maximise the car for every weekend and then really take it as an ambitious target to perform at all tracks and in all conditions and to take every single race weekend as a new championship from Friday and this has worked so far, apart from Spa."
"Ferrari had a very strong Spa weekend and we didn't perform as per the expectations we have of ourselves.
"Since then we've continued to try to optimise our package and do the best possible job on the car and in the car with the drivers and that has proven to be the right tactic.
"None of us is looking at where Ferrari is, it's not where the energy goes it's just lining up weekends and then hopefully we'll be in the situation where we've won. "
Follow us on Twitter @Planet_F1 and like our Facebook page.