Wolff 'upset' despite Hamilton title win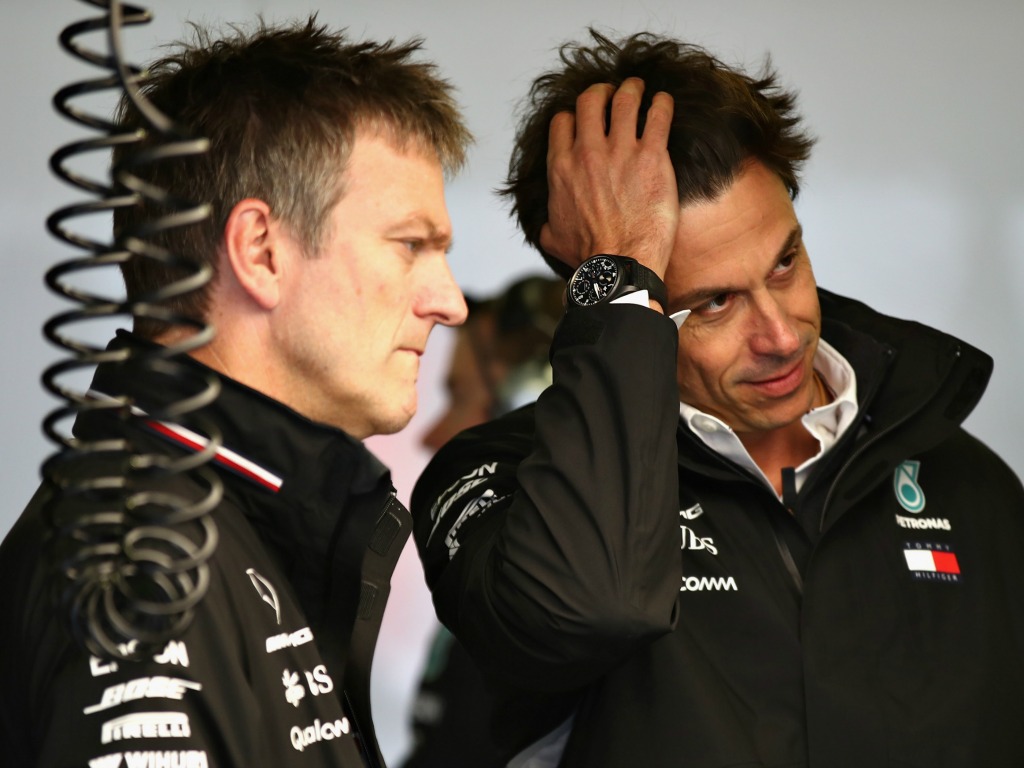 In the midst of Lewis Hamilton's fifth World title success, Mercedes boss Toto Wolff was concerned with his team's display in Mexico.
Both Hamilton and Valtteri Bottas noticeably struggled with tyre wear at the Mexican Grand Prix, eventually limping home in P4 and P5 respectively.
Ferrari, meanwhile, have gained a little ground in the Constructors' Championship after recording a double podium finish with Sebastian Vettel (P2) and Kimi Raikkonen (P3).
And whilst Wolff was happy for Hamilton to clinch one World title for Mercedes, he is worried about bagging the other piece of silverware.
WATCH: Verstappen and Hamilton battle for the lead at Mexico GP start
"It's a fantastic title number and I'm so happy for Lewis and the team, but it's bittersweet," Wolff said via Sky Sports F1.
"We have had a very bad race and we need to understand it but we should be happy when it comes to the championship."
"It's about finishing in a certain position and everyone seems to struggle, we've seen it in previous championships, I don't know why."
"I didn't say anything to Lewis on the radio when he crossed the line because I was so upset with the race.
"The constructors is still out there and we need to perform strong in Brazil."
Mercedes technical director, James Allison, was a little more forthcoming with the praise for Hamilton.
"This is the result of a whole year's effort," Allison said.
"Lewis' driving this year has been peerless, so we have to be happy. You have to remind yourself to be happy when you got a bit of a pasting like that.
WATCH: Will Smith congratulates Lewis Hamilton over team radio
"The championship have been so close, the competition of the main contenders, we have not been the quickest for considerable chunks, we have been competitive at the right spots, and when we weren't competitive Lewis did enough to stay in it.
"It means everything to him, he is utterly focused on this. He has done five now and it may as well be his first. I'm sure it will be the same next season.
"This is how he defines himself, he will not be happy until he has done it."
Follow us on Twitter @Planet_F1 and like our Facebook page.