Wolff: Vettel's stoppage gave Mercedes the win
Mercedes principal Toto Wolff admitted that the Safety Car after Sebastian Vettel's retirement gave Lewis Hamilton victory in Russia.
Vettel retired with a suspected MGU-K issue shortly after exiting the pits, with the Virtual Safety Car deployed to cover his stricken Ferrari.
Hamilton was able to pit under the VSC and come back out still leading the race, but the full Safety Car was then sent out shortly after when George Russell went into the barriers.
Wolff said that Mercedes didn't have the "quickest package" in the race, but that only added to the thrill of victory.
"That's why we love racing: you can win when you haven't got the quickest package," Wolff told Sky Sports F1
"It makes it so special it's unbelievable. You start to doubt and you know where you have deficits and you cling on to the few hopes like a late safety car and then it happens. We're overwhelmed and it's a big step towards the championship."
Ferrari provided plenty of controversy after they told Vettel over team radio to let Charles Leclerc back into the lead after the German had gone from P3 to P1 at the start, something he refused to do.
Wolff said he hadn't seen the full incident, but sympathised slightly with Ferrari.
"I haven't seen the whole thing, I have the transcript which I read and it shows you that it's not trivial at all to have two drivers who want to win. As a team we have been through his situation and it's certainly not easy," he said.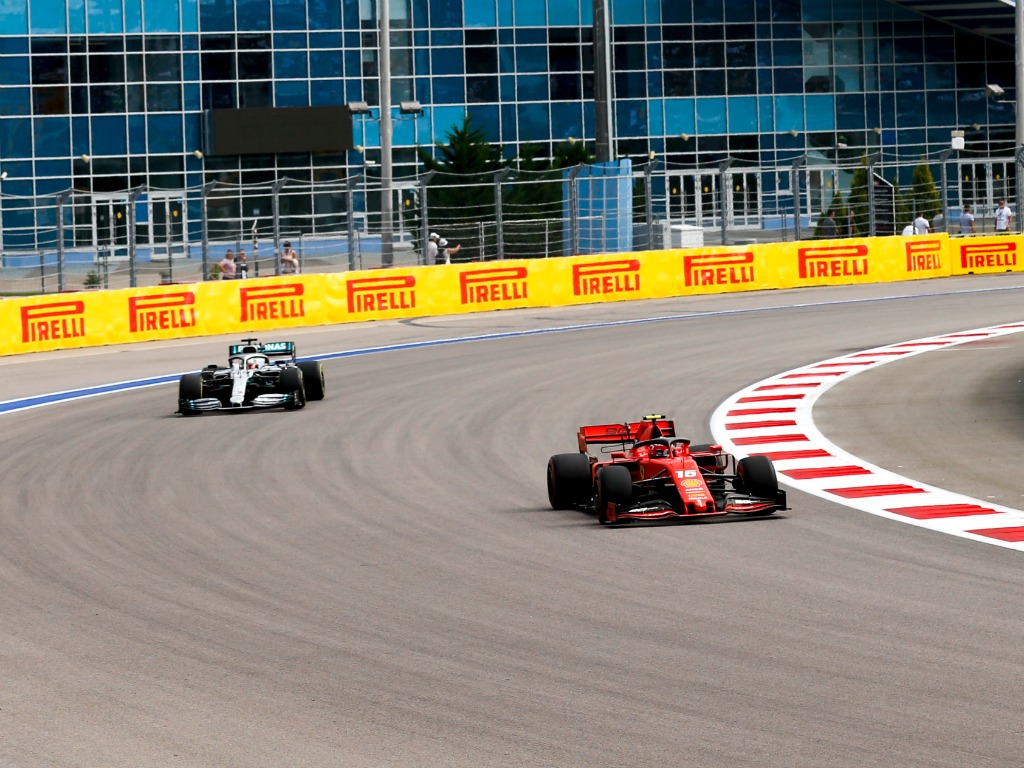 The race swung heavily in Mercedes' favour thanks to the SC period, and Wolff said that it highlighted the importance of stretching out their first stint.
"That was one of the core reasons to be able to stretch the first stint to hope the tyres would come in when theirs would drop off, we knew we could go longer," he explained.
"The safety car caused by their own car gave us the win."
Valtteri Bottas was again in 'wingman' mode as he held off Leclerc to secure a one-two for Mercedes as Hamilton raced off into the distance, and Wolff was full of praise for the Finn.
"It's the second time Valtteri has done it here with Sebastian, and he was a big part of us winning, if Charles had gone through our win would be at risk," said the Mercedes principal.
"We have a big job at our hands, we need to sort out our pace in qualifying and our tyres in order to be quicker in the races."
With that result Hamilton moved 73 points clear of Bottas in the Drivers' Championship while the Silver Arrows are now 162 points ahead of Ferrari in the Constructors', but Wolff still refuses to call the title fight over in 2019.
"It was a big step towards the championship but it's never done," he stressed.
"Black swans do exist and we need to recover pure pace in Suzuka. We have always been very strong there and we need to find answers to our questions."
Follow us on Twitter @Planet_F1 and like our Facebook page.