Wolff wary of more clashes because of warning flag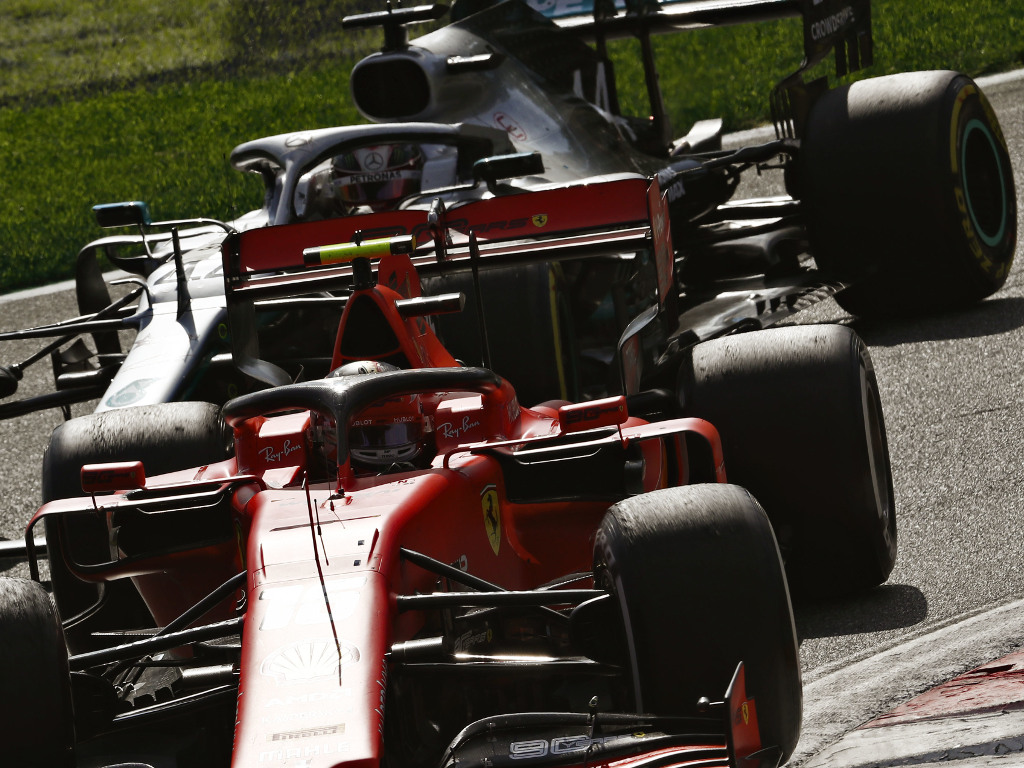 Toto Wolff fears the FIA's decision to use the black-and-white warning flag rather than go straight to penalties will lead to more on-track clashes.
Last time out at Monza, Mercedes driver Lewis Hamilton was involved in an intense 40-odd lap battle with Charles Leclerc in which the black-and-white warning flag was waved.
Leclerc was shown the flag for moving under braking in the Turn 4 braking zone.
Hamilton did well to avoid contact with the Ferrari driver and it wasn't the only time during the grand prix that he had to take evasive action.
He was also pushed wide by Leclerc at the chicane, eating dirt as he made his way back onto the track.
But while FIA race director Michael Masii says he doesn't think the drivers "will act more dangerous", Wolff believes the opposite.
"I think more cars will be touching and it will be more of a common practice," the Mercedes motorsport boss explained to MotorsportWeek.com.
"My opinion is that it will end up in a collision, then we will bail out of it or crawl back, this is the modus operandi. Until then we will let them race.
"I think that drivers will always have a sense of self-preservation and not try to throw away a race.
"We've seen that in the last years the young ones that come into Formula 1 they are a little bit more aggressive, these moves can end up in the wall if not one of them gives up.
"The drivers that are going for the Drivers' World Championship bail out of it so it saves Charles.
"In another instance, Lewis perfectly knew what he was doing he saved it and didn't lose any bits or any parts in the incident but he could have equally decided I am not going to let this happen and put the two cars out.
"These things need to happen, it is a reoccurring thing, until it ends up in a situation that is dire for the one that is aggressive. We aren't there yet.
"The interesting decision would have been if it ended up in Lewis losing a front wing or both cars being in the wall."
Follow us on Twitter @Planet_F1 and like our Facebook page.